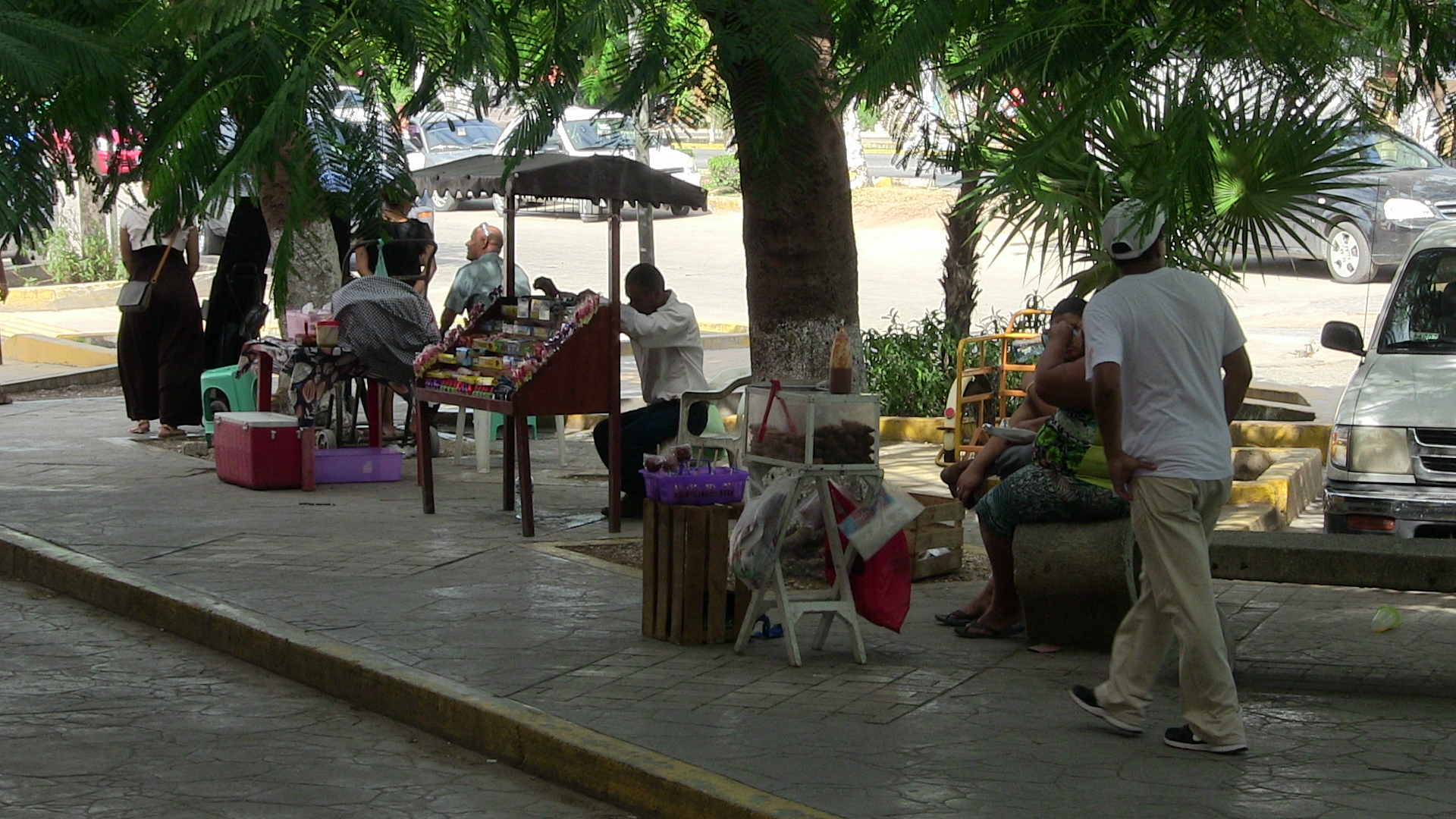 Ingenuity. Entrepreneurship. Imagination. Creativity.
Call it what you will, but at the root of every successful business is a key component that relates to the ability to work outside of the system and think outside of the box. From multimillion dollar businesses all the way down to local street vendors, it all comes down to your willpower and ability to push yourself to the limits, rather than be defined by a 40-hour work week and punching a time card while cruising by on the bare minimum following someone else's guidelines.
One of my favorite aspects of living in Mexico is the simple fact that no matter where you look you are surrounded by ingenuity and creativity. Mexicans have a reputation as a culture for being extremely frugal and repairing items over and over until they literally cannot be repaired anymore. Nothing is thrown out and nothing is wasted, because everything costs money, and they are not a rich people. I talked about this in greater detail in How Living Abroad Made Me More Frugal (or becoming the cheap bastard my friends love to tease), and how it's not just Mexico, but developing countries around the world as a whole.
I've also seen some of the most entrepreneurial-minded people in the world in the last few years of living here. Everyone is selling something, and no one just sits on their ass. If you haven't watched Viajes Con Cristina – Ruides de los Barrios Mexicanos, go ahead and click on the link below and you'll see what I'm talking about. All throughout the day various vendors pass by the house selling their wares, from tamales and tortillas to donuts, corn on the cob, knife-sharpeners, furniture and beyond.
But it's not just the people who pass by on a day-to-day basis. Everywhere you go throughout Mexico you will find locals who are doing something with their extra time to earn extra money. The grandmother who takes the time every day to make tamales, and then sells them on the street corner from six until eight for the locals. The family of four who spend their afternoons preparing meats to sell at their taco stand out front of Super Aki for the people who are getting off of work, and they stay open from around 6 in the evening until around 2 in the morning.
The vendor stands set up outside of Chedraui on Avenida Tulum, ranging from people selling clothing to knickknacks, snacks and food. The little old grandfather who brings a cooler packed full of around 50 pounds of fresh-made Oaxaca cheese only on the 15th and the 30th of the month when the people are going to the bank to get their paychecks cashed, or to draw money from the ATM after their direct deposits. The vendors who set up shop in the local parks and zocalos.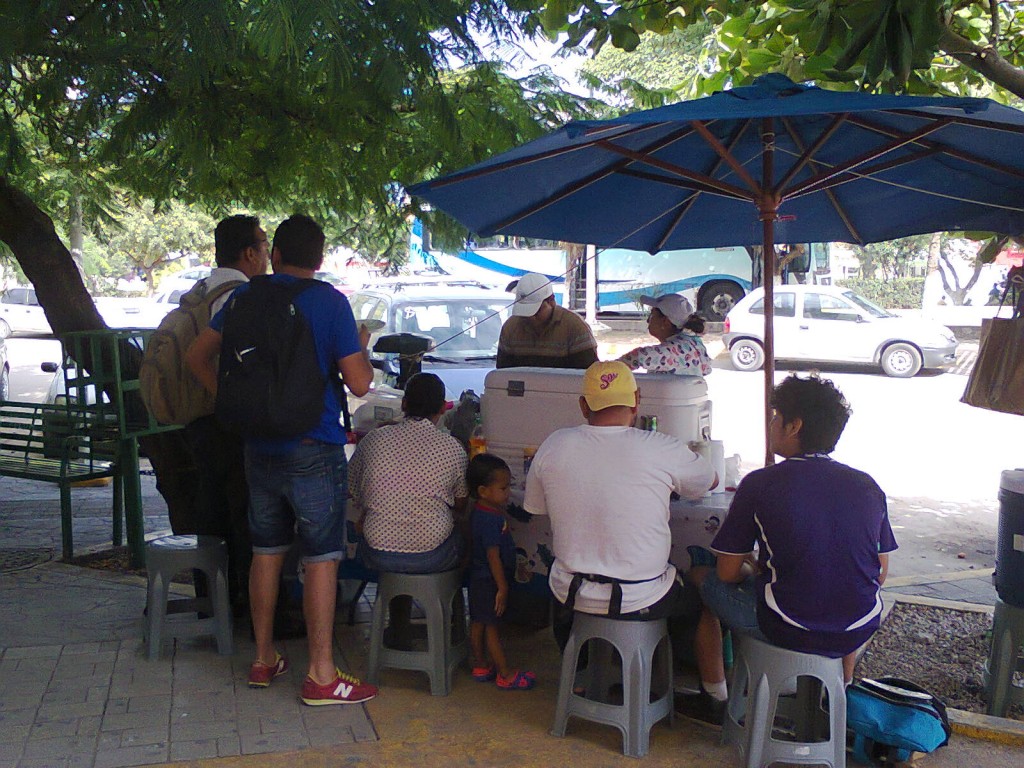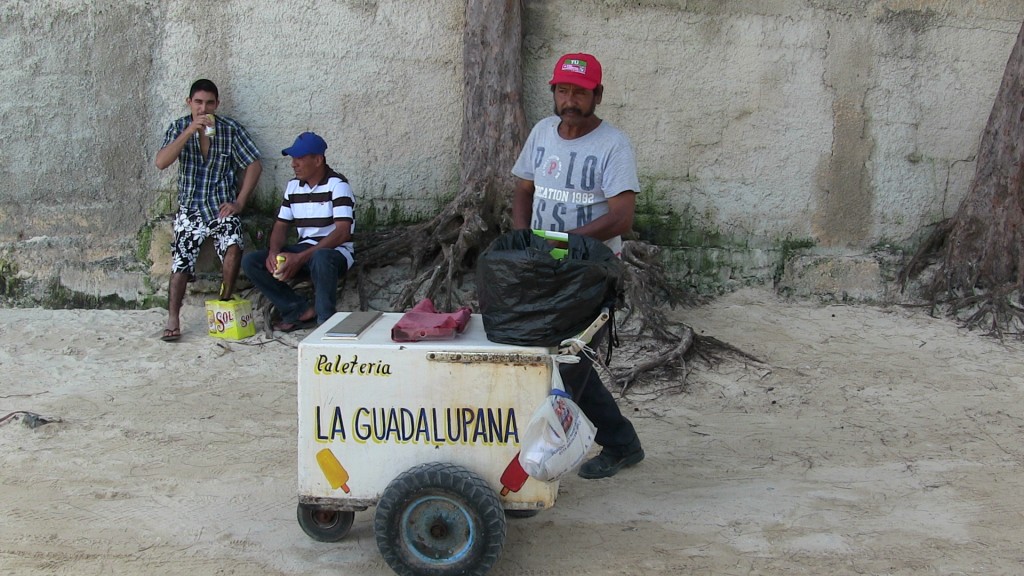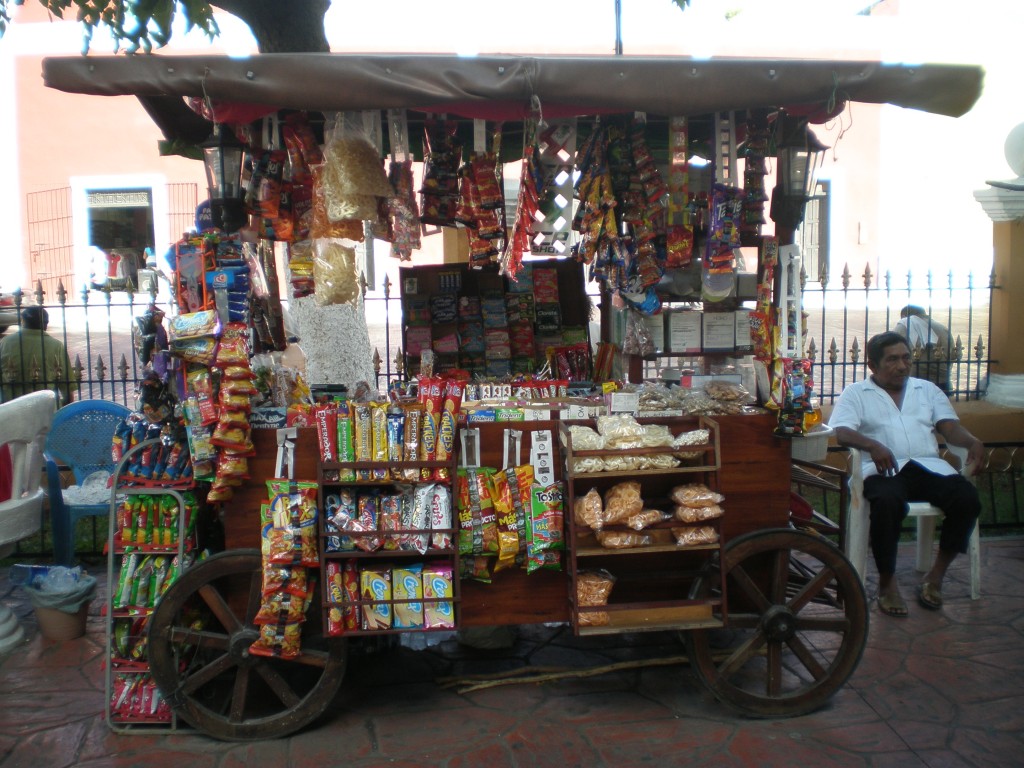 Everywhere you look in Mexico, the people are involved in entrepreneurial activities, thinking outside of the box, and doing whatever it takes to make a living. They don't sit around and complain about the job market, they don't whine about the competition, blame it on the immigrants, or the government. They simply do what they need to do to get things done.
And that's what entrepreneurs do. They have a singular focus: making their dreams realities. And how do they do that? By refusing to take no for an answer and doing everything it takes, even if that means working 15 hour days doing menial tasks that most other people would look down, such as selling tamales or tacos.
I think that's one of the biggest differences that I've seen between the United States and Mexico: the people here are some of the hardest working I've ever seen in my life. There's no such thing as a lazy person in Mexico. They work hard and they'll do just about anything.
That's not to say they don't like their fiestas. I've often said that this is one of the most festival-friendly countries of ever visited or lived in, and if you give a Mexican the opportunity to have a fiesta, smoke a little mota, drink some tequila, have a barbecue and toss back some cervezas, completely shut down whatever they're doing and to hell with work. It's time to party!
But it's very much a work hard, play hard country. In the United States, I can't tell you how many times I've had to listen to entitled little hipster whiners who complain about the economy, who blame their lack of a job on the market, on the immigrants coming into the country and stealing their jobs from them, on the outsourcing of their jobs to countries overseas, so on and so forth.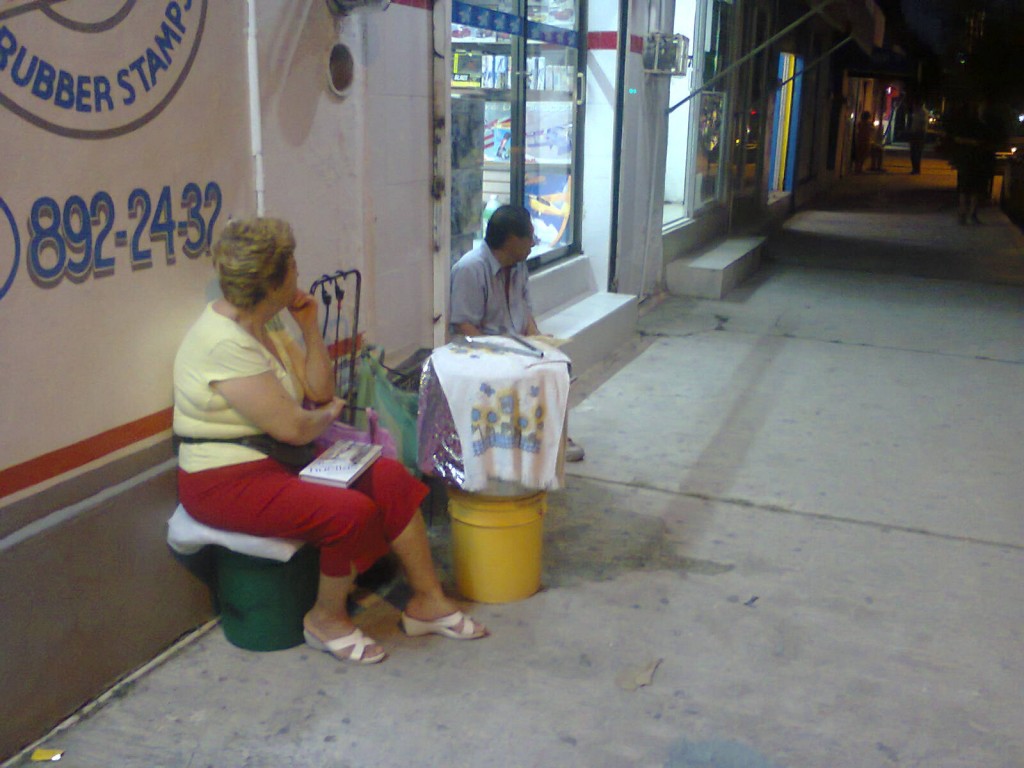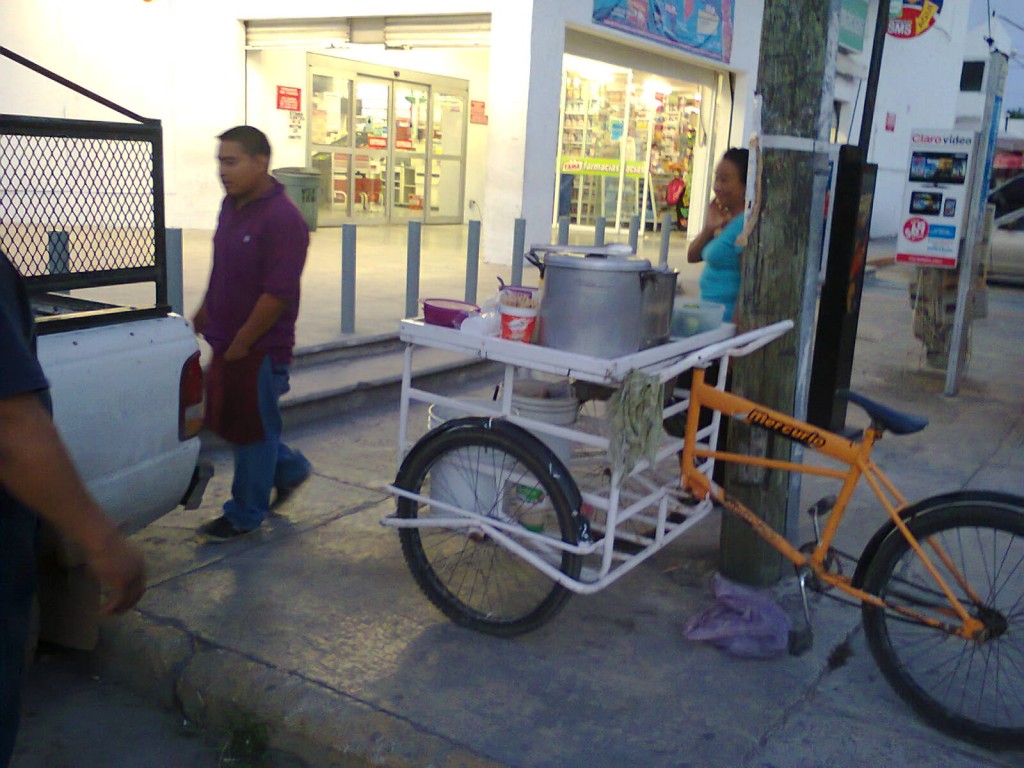 That doesn't happen in Mexico. Even with the incredibly low minimum wage, the worker strikes, the protests, the corruption, the narco culture and beyond, the people here don't define their lives by a series of excuses. They simply do what needs to be done to put food on the table for them and their families. Period.
As Benjamin Franklin once said, "He who is good at making excuses is rarely good for anything else", and I've found that the vast majority of the unemployed over the last several years are people who simply don't have the desire to succeed. They would rather place blame on someone else and give a variety of excuses as to why they haven't managed to find success.
I'm not saying that problems don't exist in Mexico. I am saying that, as a culture, the Mexicans are far more industrious people than the vast majority of Americans. I can't walk 15 seconds out my front door without someone in my local neighborhood selling something, and everyone has signs on their front door for food or services, ranging from plumbers and electricians to guys who fix bicycles, cleaning ladies, seamstresses repair clothing, the kids who shine shoes and beyond.
Take a lesson from the Mexican culture. If you want to become successful, you have to be willing to take initiative. Stop making excuses. Do what it takes. Think outside the box. Push yourself to the limits. Because at the end of the day the only person standing between you and success…is you.
If you want to rough it on your own, head on over to our Cancun travel page for boots-on-the-ground information, or pick up our best-selling Cancun travel guide (on sale since 2011!)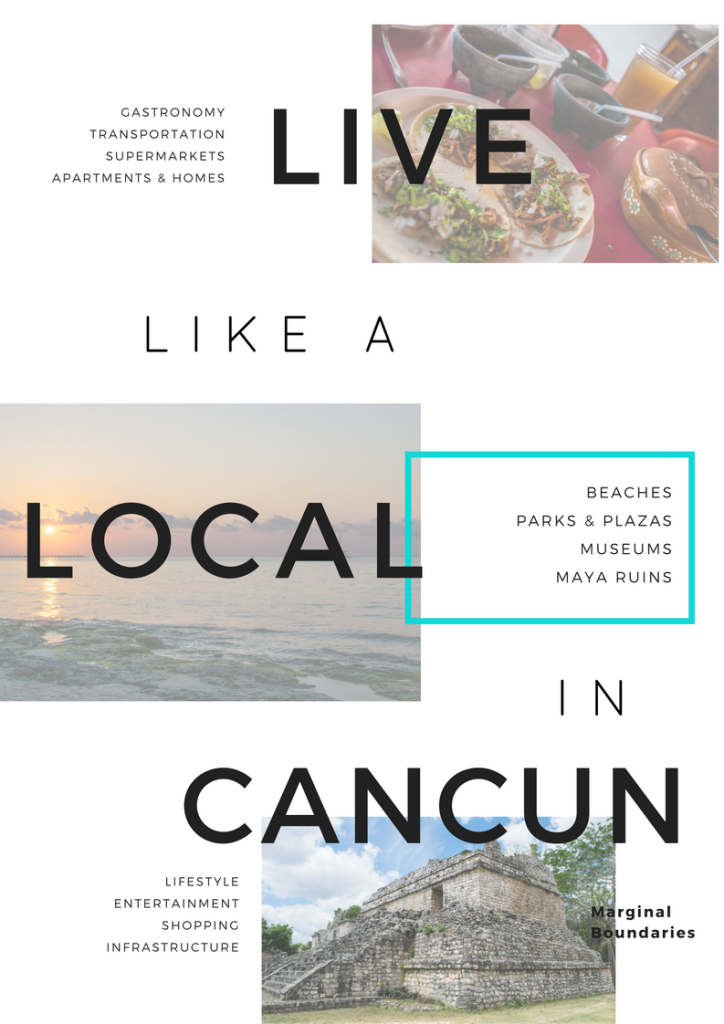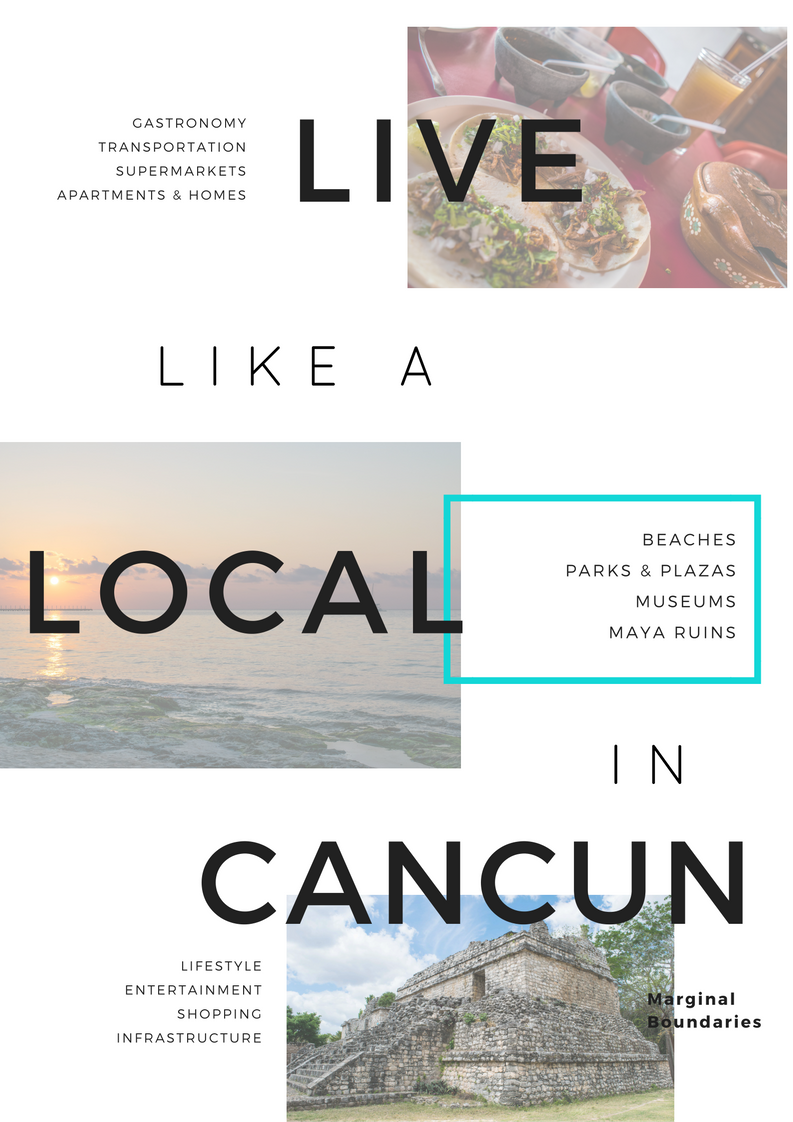 Don't forget to check our Cancun page for dozens of videos from our time here, as well as other Cancun-specific posts below.