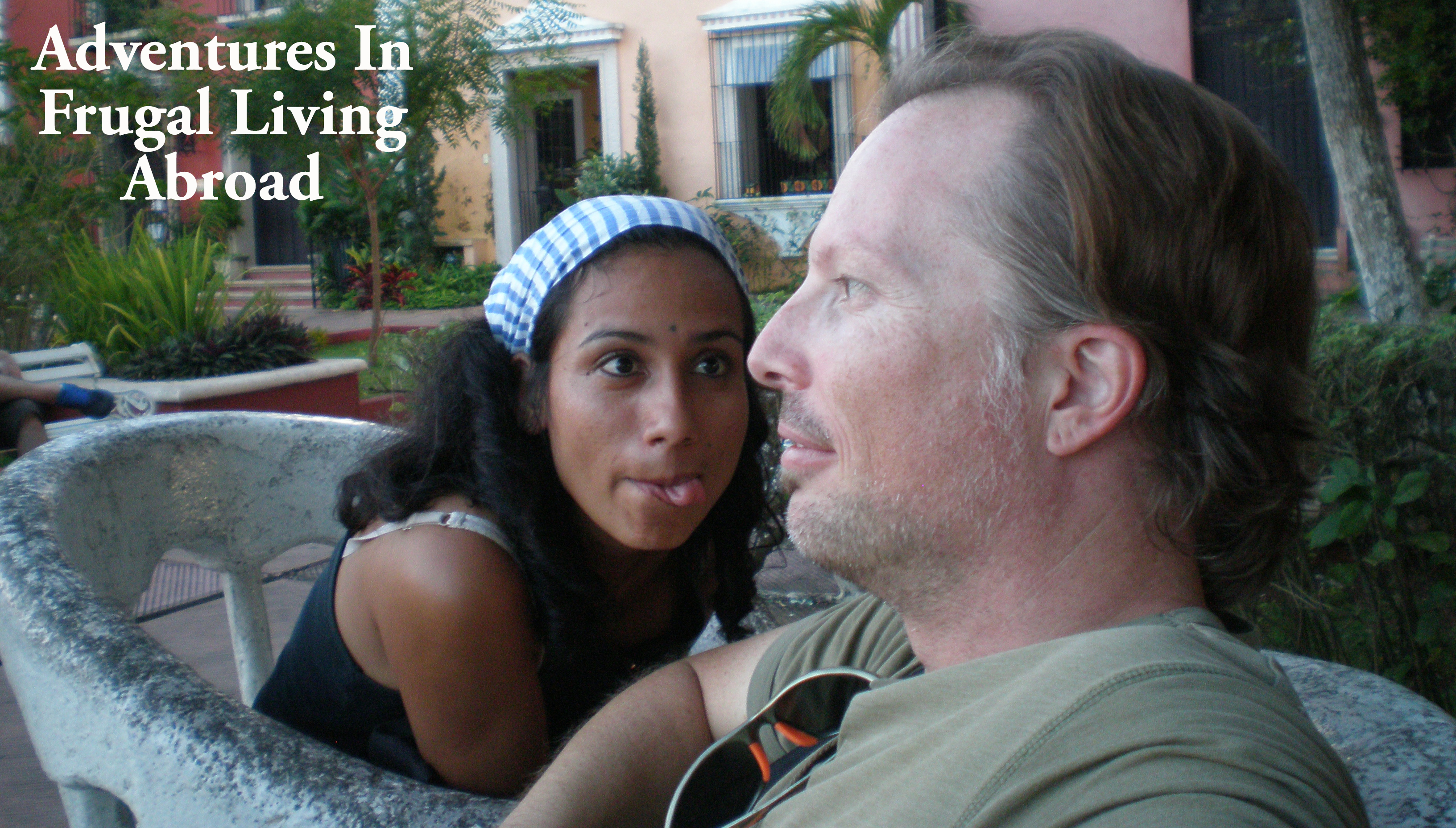 (Or Becoming the Cheap Bastard My Friends Love to Tease)
One of the recurring themes throughout all of my publications (and most other "how to live a life abroad" posts, articles and books by other travel bloggers) is how to live cheaply. I've talked about it in regards to transportation, in regards to open markets, in regards to negotiating for accommodations, using discount days at the supermarkets, discount days at restaurants, and two for one days at the movie theaters.
I've picked up a lot of these habits over the years, which have led me to leading a frugal, down-to-earth existence where I don't purchase things unless they are absolutely necessary, and even then, only doing so if I can get the best deal…even if I can afford to buy it at full price. Consequently, this has also led to me becoming known as the "cheap bastard" to some of my friends, and the "white Mexican" to others, and "mexicano" to my wife and Mexican family/friends.
If there's one thing I've learned from over six years of full-time immersion travel in developing countries around the world, it is that people outside of the Western world are extremely frugal, extremely practical, and they are inherently sustainable in the simple fact that they don't have a lot of extra money to go around…so they make what they do buy last as long as possible. And they won't spend money unless they absolutely have to.
What is with the obsession for needing to have new things? If you remember Rich Man, Poor Man – The Illusion of Wealth, we look at the comparison between the average family living in the United States, and the average family living in Mexico…and the fact that while the Western family has zero net worth or income and actually has negative, the average Mexican has a positive net worth and income due to frugality.
Why buy a new cell phone every six months when the one you have will last 3 -4 (or potentially 5 – 6) years? Why buy a new laptop every 12 months when the one you have can work for the same amount of time (4 – 6 years)? Why buy new jeans if the ones you have still function? Why buy new shirts if the ones you have are still wearable? New shoes, backpacks, sunglasses, sandals, towels, etc. Why buy new when used works just fine?
Living frugally doesn't mean living in poverty. It simply means living simply. Spending wisely. Choosing where and how to spend your money so that you maximize its value. And I'm the first to admit that the longer I'm out of the home country, the more frugal (cheap!) I become.
To give you an example, Cristina and I won't go to see a movie until it is 2 x 1 night at the movie theater. Why spend ten dollars when we can wait a couple of days and only spend five? (we do break the rule for special occasions, like birthdays and anniversaries) We won't go to one of our favorite restaurants in Cancun, La Troje, until it's Tuesday night…because that's 30% off night. We won't eat sushi unless it's Wednesday or Thursday, and on those nights we'll pick one of our two favorite places because they both offer rolls 2 x 1 on those nights.
We won't go to the grocery store until Tuesdays/Wednesdays to shop for produce, because those are the days vegetables and fruits are heavily discounted. Potatoes, for example, will drop from 28 pesos per kilo down to 6 pesos a kilo. Tomatoes from 18 to 8. Mushrooms from 45 down to 20 per kilo. So on and so forth. And we won't buy beans or rice or lentils at the regular market when we can buy them in bulk at Sam's or Costco and buy enough to last us for six months for the same price as two week's worth at the regular market.
We don't take taxis unless it's pouring down rain because the bus is half the price, and most days we'll walk because we enjoy staying fit, even if that means sweating and taking 15 minutes to get there and 15 minutes to get back. We tend not to order beers or drinks out at a restaurant unless they are offering a discount night. And if we want tacos one night, we'll wait a night or two and go when Taco Rigos has 2 x 1 on tacos de pastor or surtido, cachete or lengua for Cristina.
And we only eat out one or two times every month or so. The vast majority of the time we cook at home. Not simply because it's healthier, but because we don't see the point in spending 25 to 30 dollars for a meal out when that same 25 to 30 dollars can feed the two of us for a week.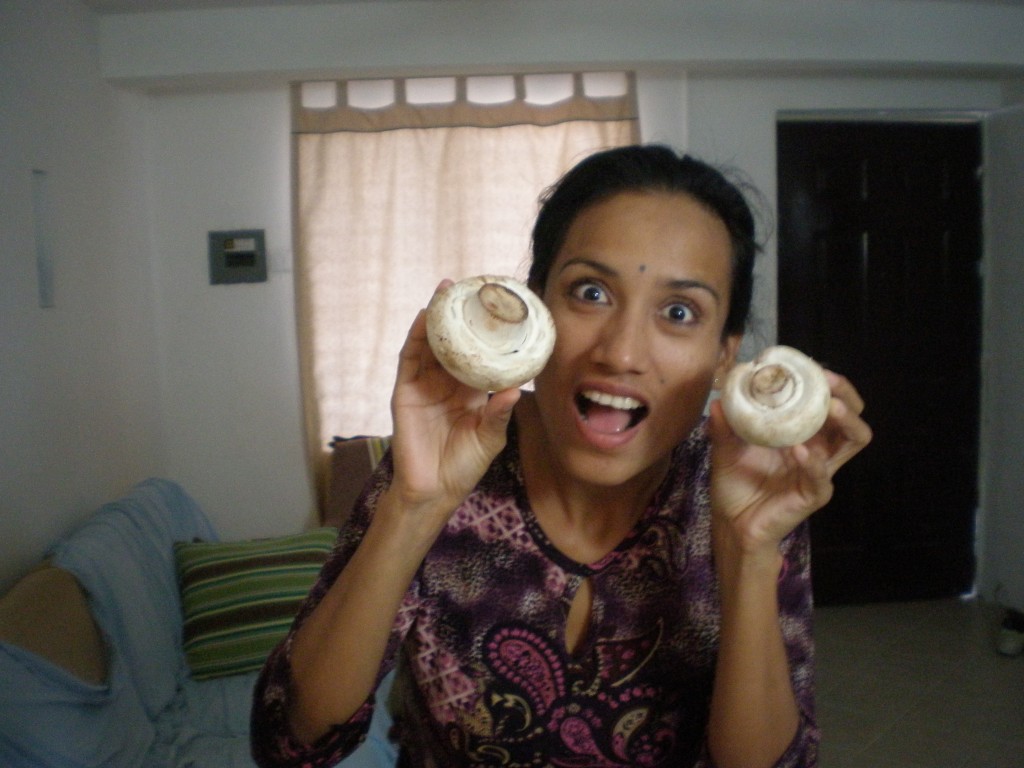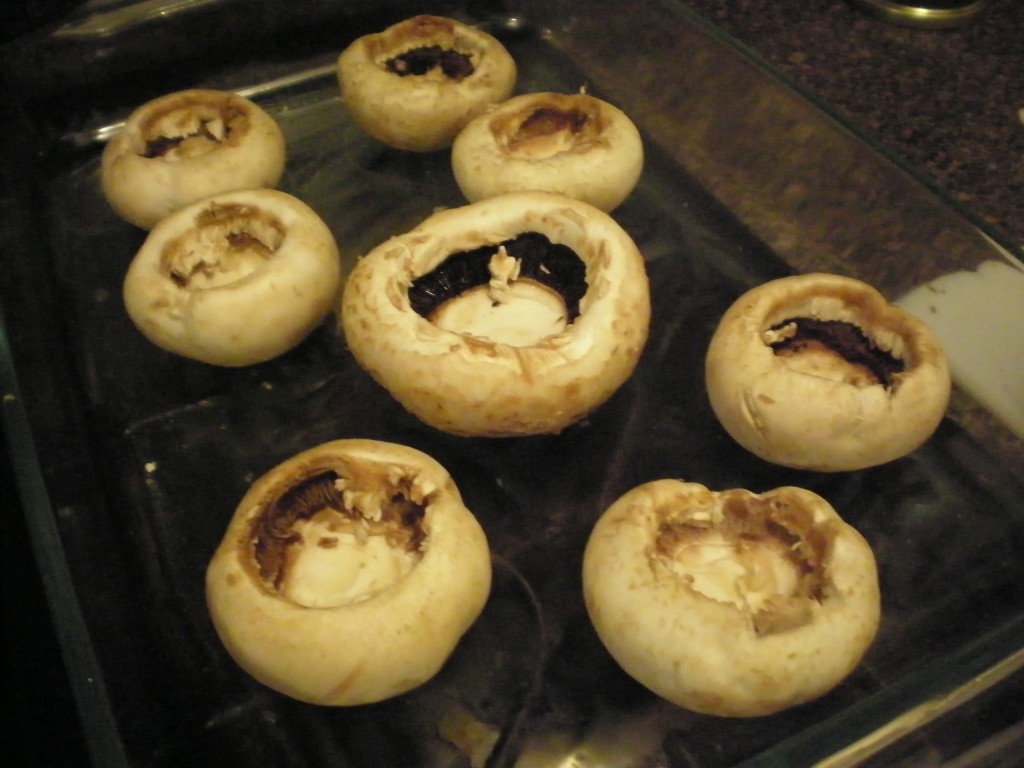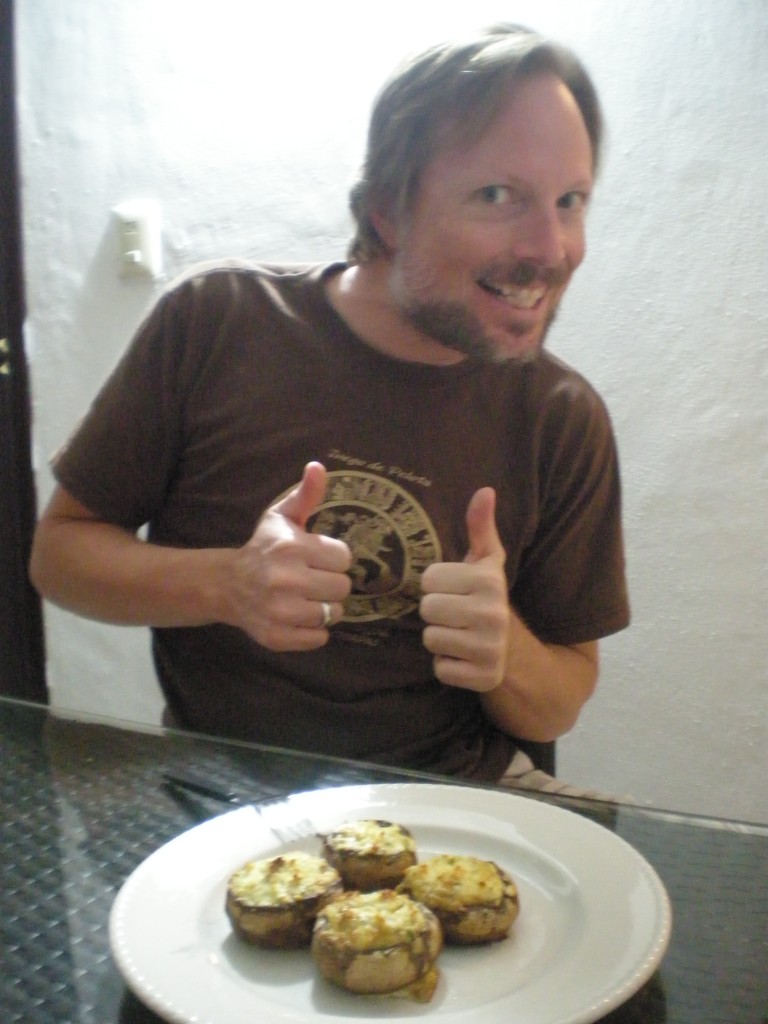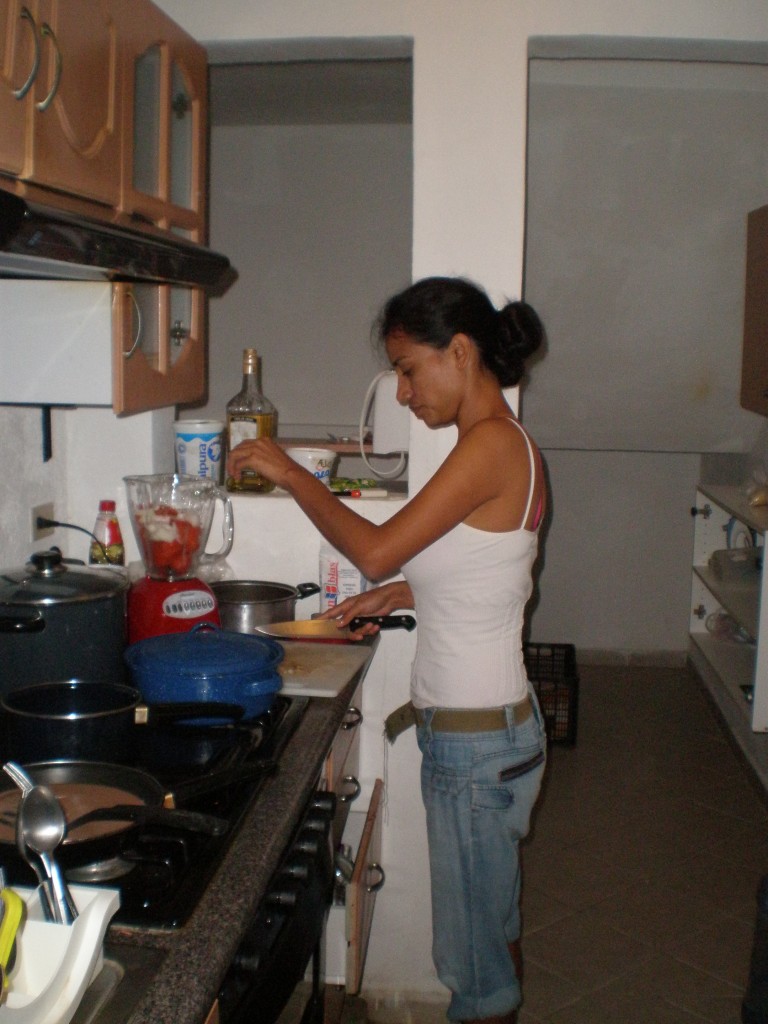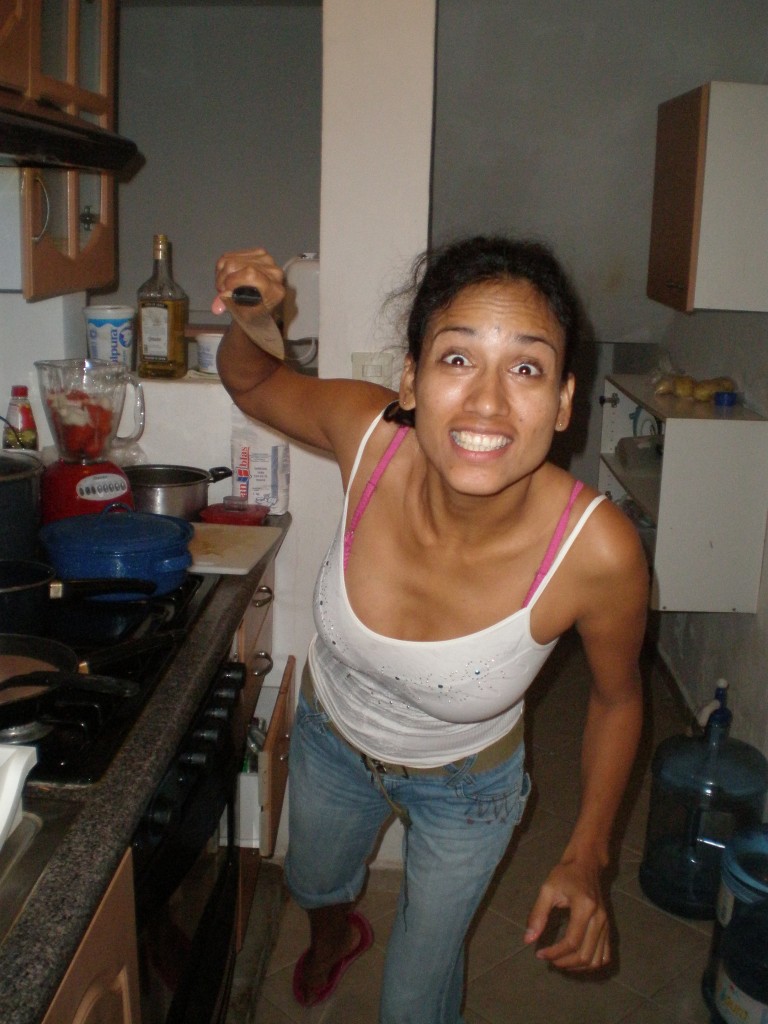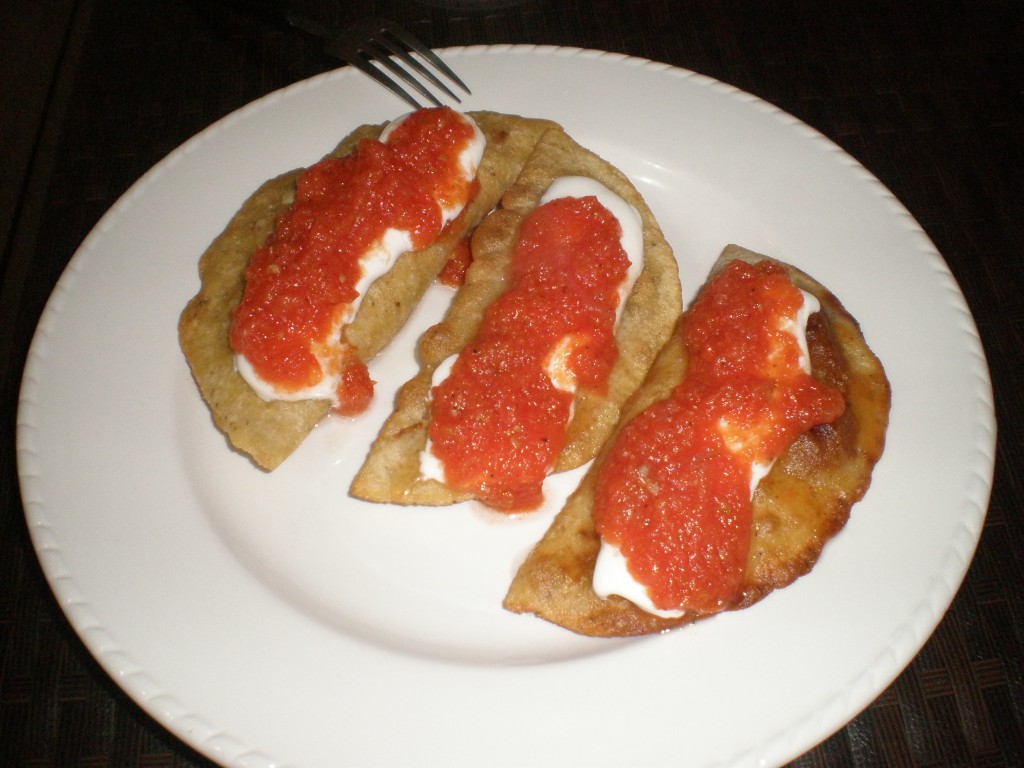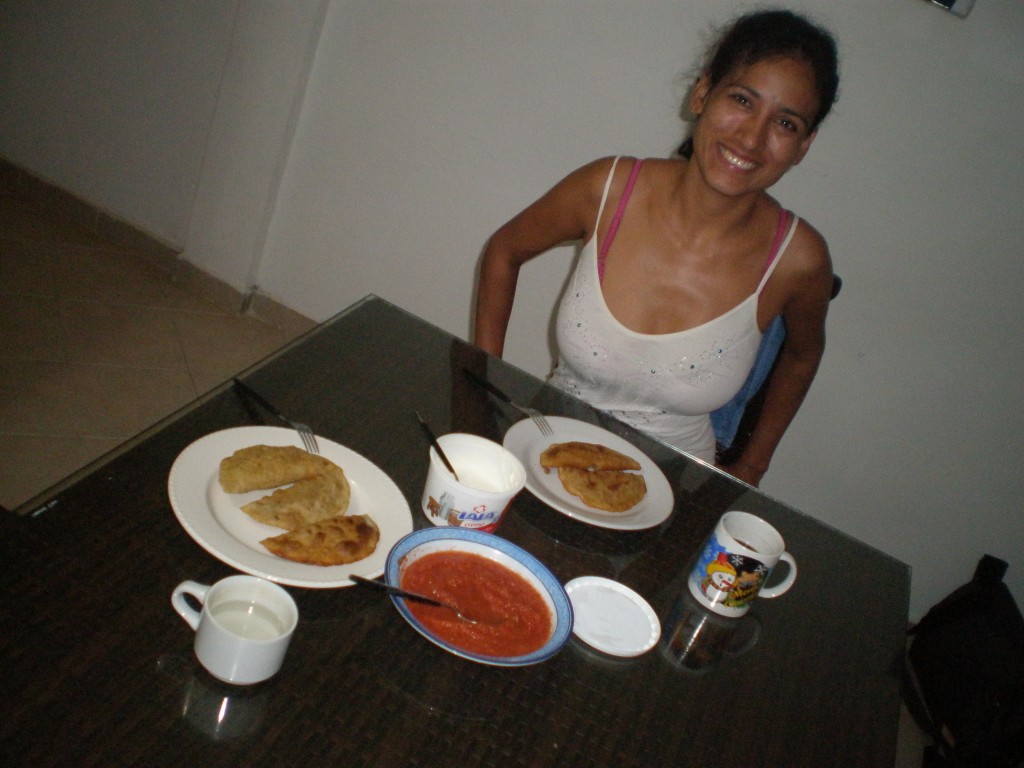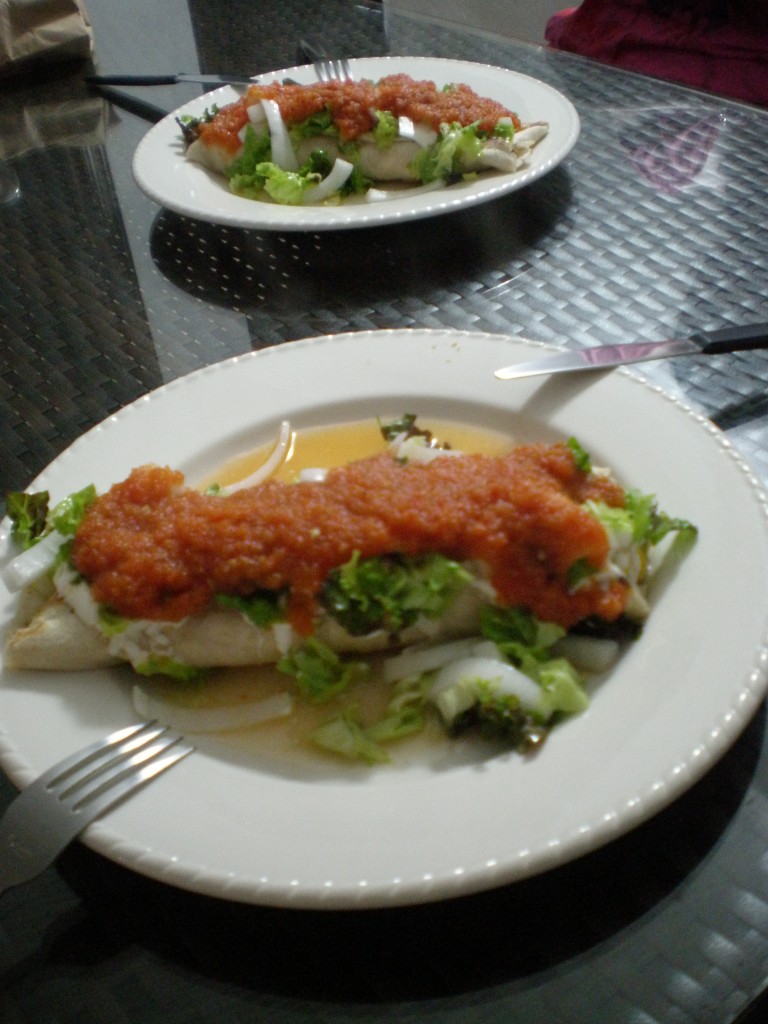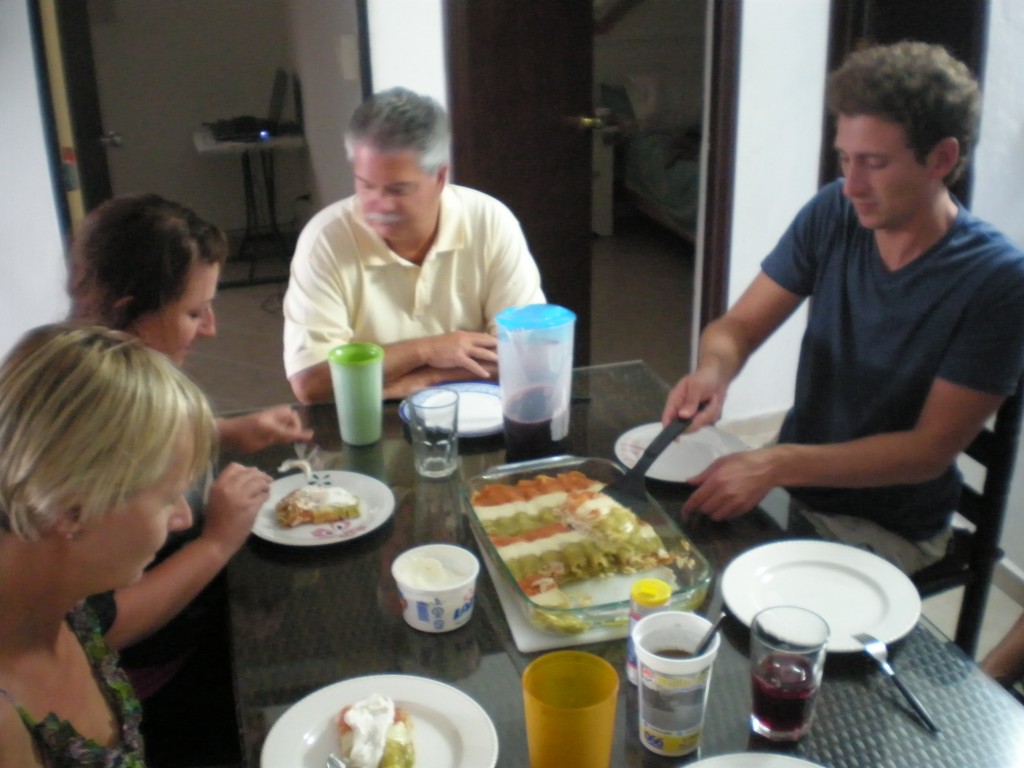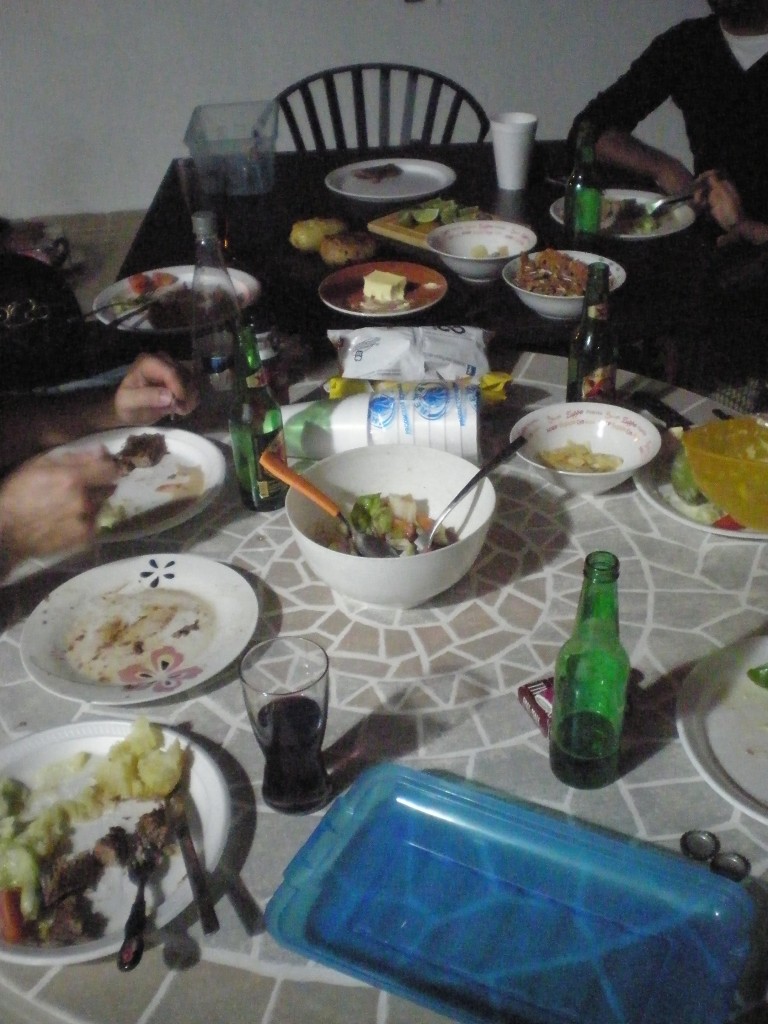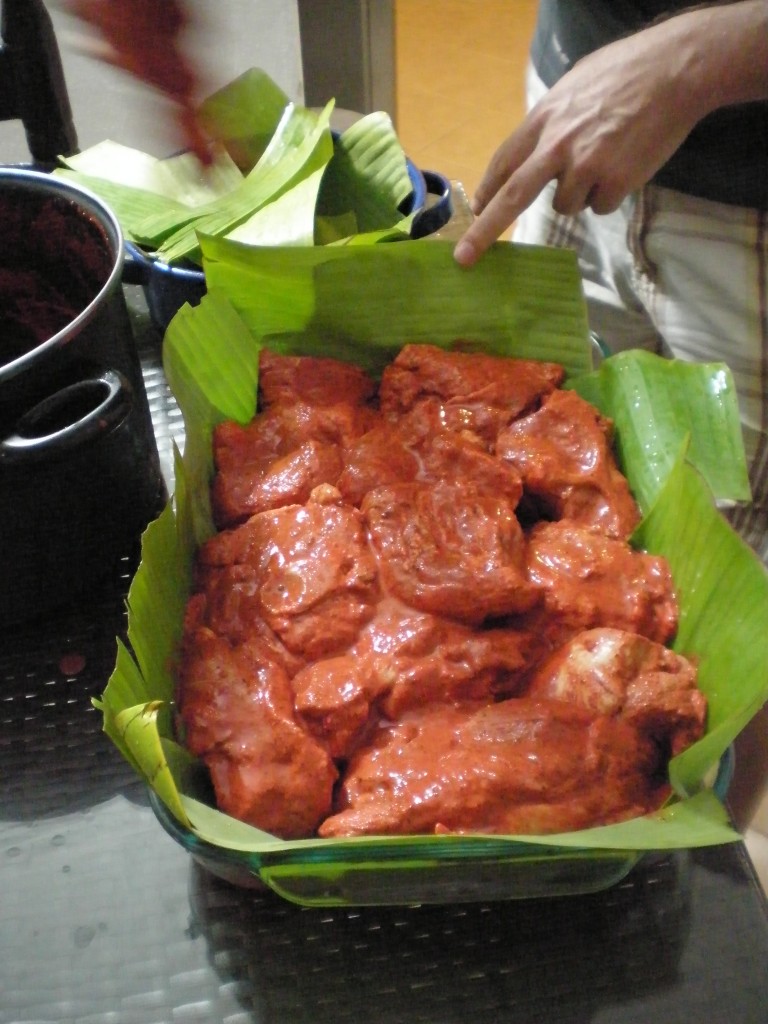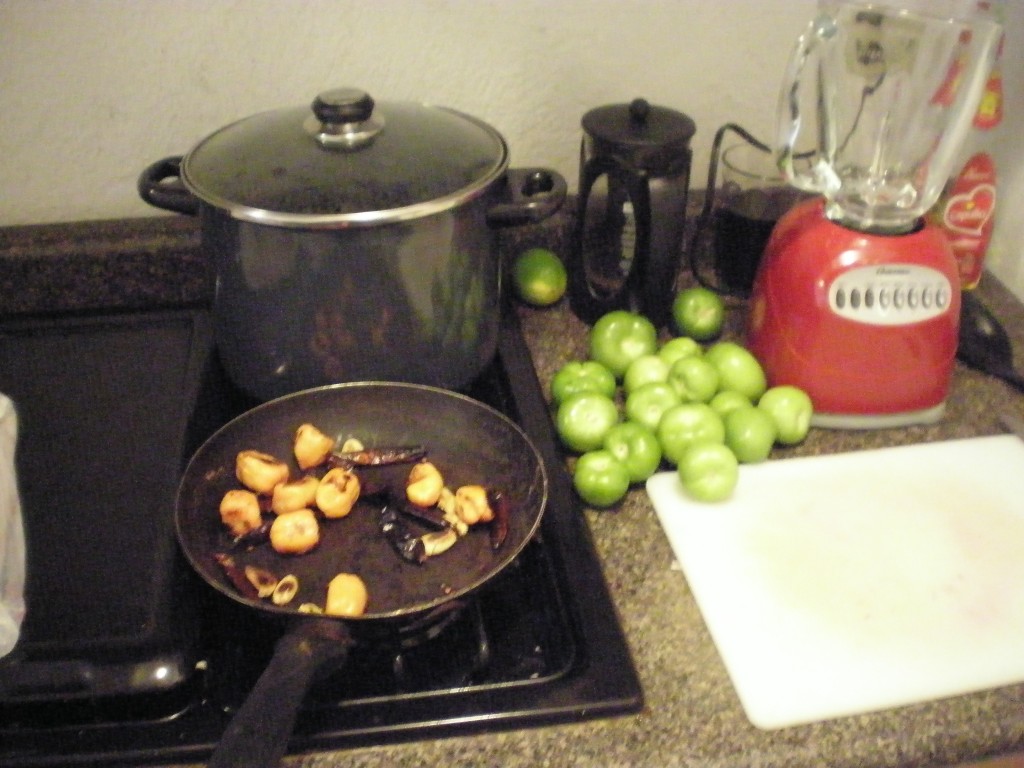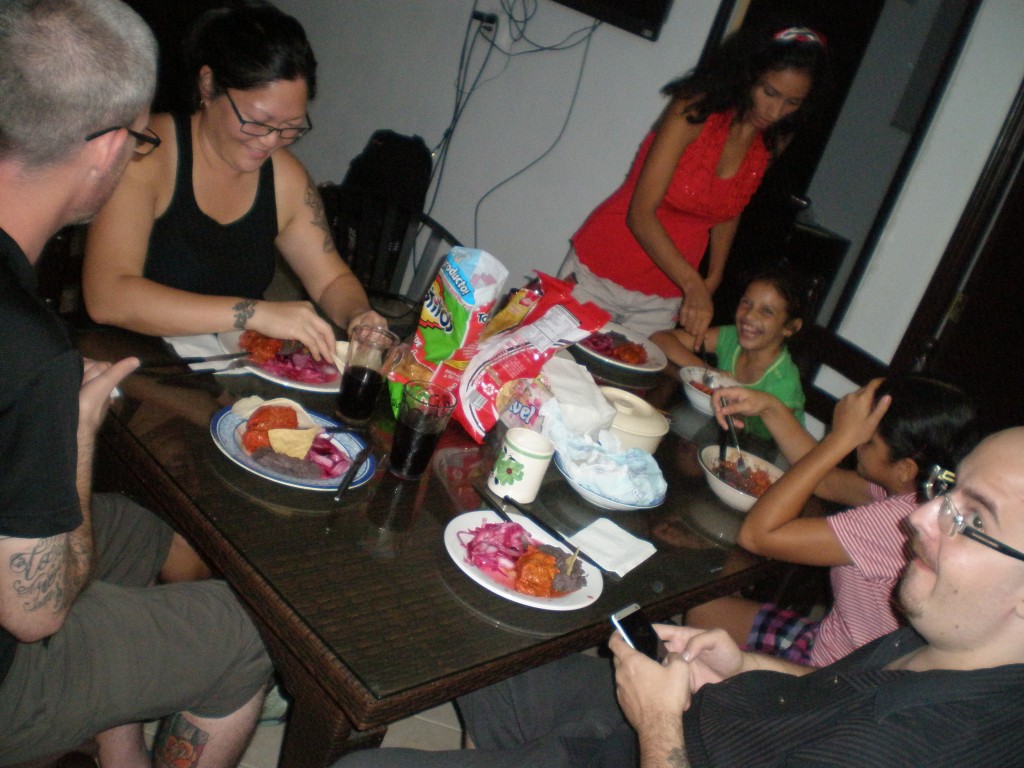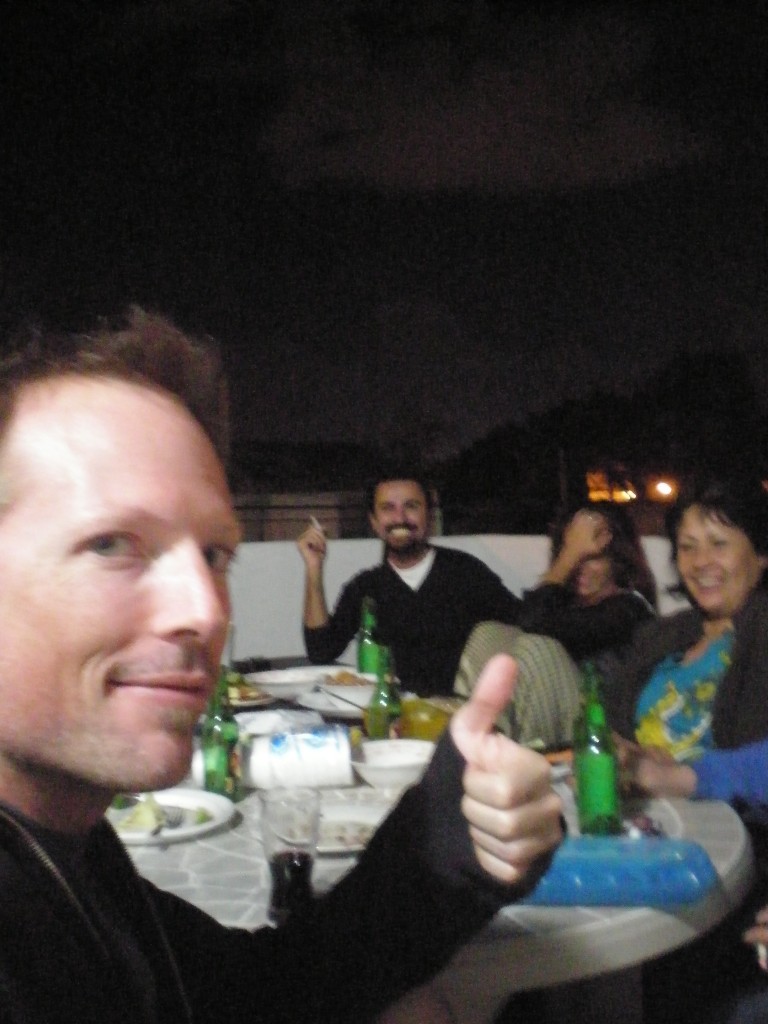 I won't pay face value for anything, and if you think that I'm cheap, you haven't seen Cristina in action. She's 100% Mexican, born and bred, and she asks for discounts on anything and everything and negotiates down more than I do. When we couldn't find a French press for coffee anywhere other than in Starbucks, she asked for two cups of free coffee with our purchase, for example. Buying clothing? She'll shop at half a dozen stores to make sure she's getting the best price. Tomatoes not on sale? We'll go without for a couple of days until they are.
Apartments are always negotiated for. Bargains are always sought. We rarely use hotels or hostels when traveling unless they are willing to trade us free hospitality for publicity via the blog and the social media channels, and starting in 2013 we've started pre-selecting the restaurants we want to frequent and sending out our press kit and publicity package in advance and finding the ones who are willing to trade us free meals in exchange for photos + a YouTube video and a short blog article + entry into our guidebooks.
No freebies or comped meals? We tend not to go, at least not on our own, and not very frequently (other than for the random torta or taco that costs a couple of dollars, which isn't really eating out). If friends invite us out we go, but I usually get teased because when someone asks me for a "good recommendation on food tonight", my first response is always "well, this place has X discount tonight on Y food", because that's just my second nature after having been living abroad for so many years. Good to me = cheap and tasty, not merely tasty.
It started in Bulgaria and Eastern Europe in 2008, and since then it's just evolved. Eastern Europeans and those living in the Mediterranean are just as frugal as those who live in Latin America, but I honestly believe that the most frugal people I've ever met are the Mexicans. If they can repair it, they will, and the backwoods engineering I've seen while living here over the past few years is second to none.
Consequently, I've learned how to do the same. We throw almost nothing away. Our cupboards are filled with yogurt containers that double as tuperware, or picnic gear. We also use them as planters for herbs, spices and aloe vera/other plants. For the most part, I've only bought two new sets of clothing since January of 2008; two shirts and two pairs of shorts. And some new sandals + some cheapo changlas/flip-flops. Everything else is what I left with in 2008.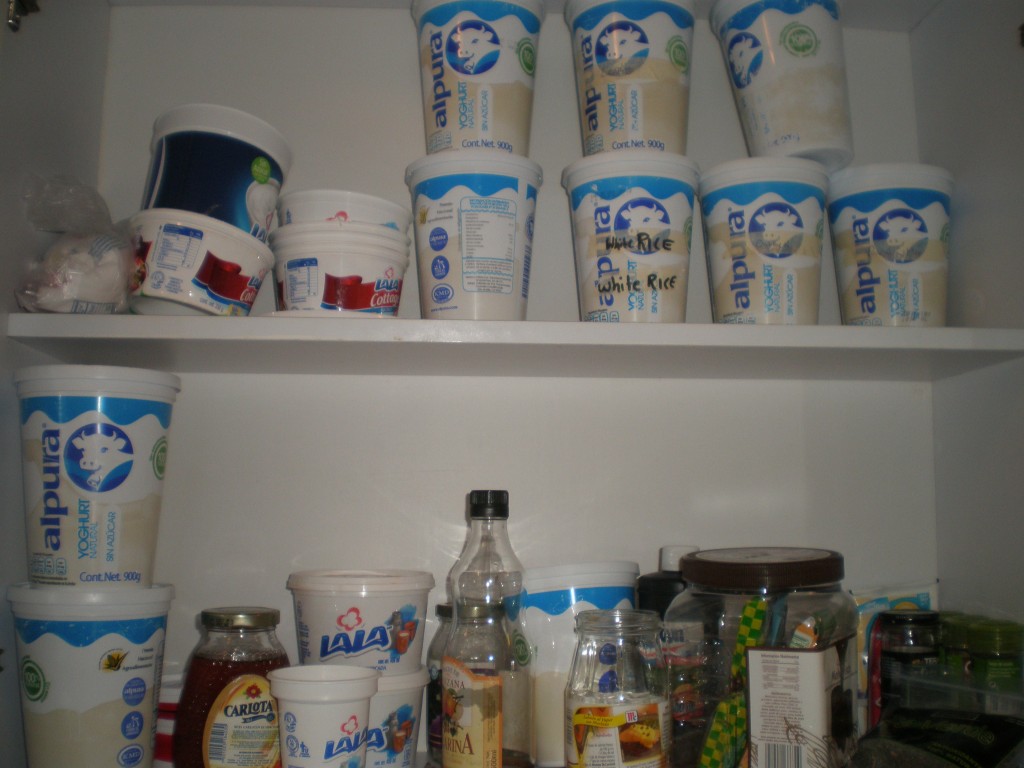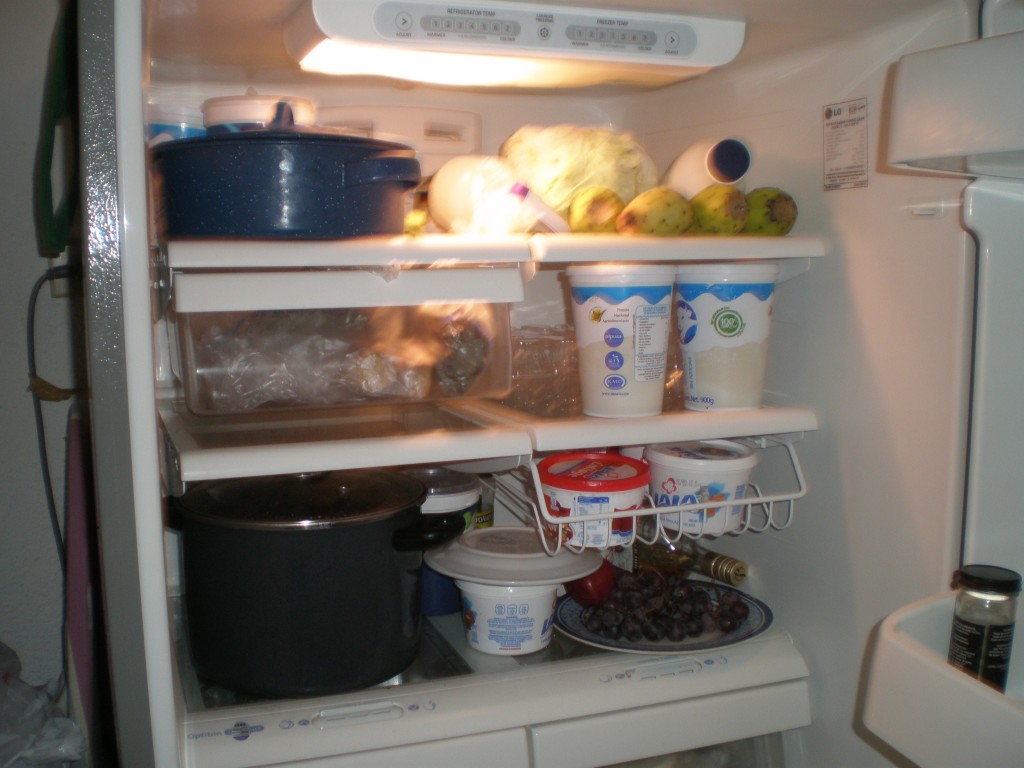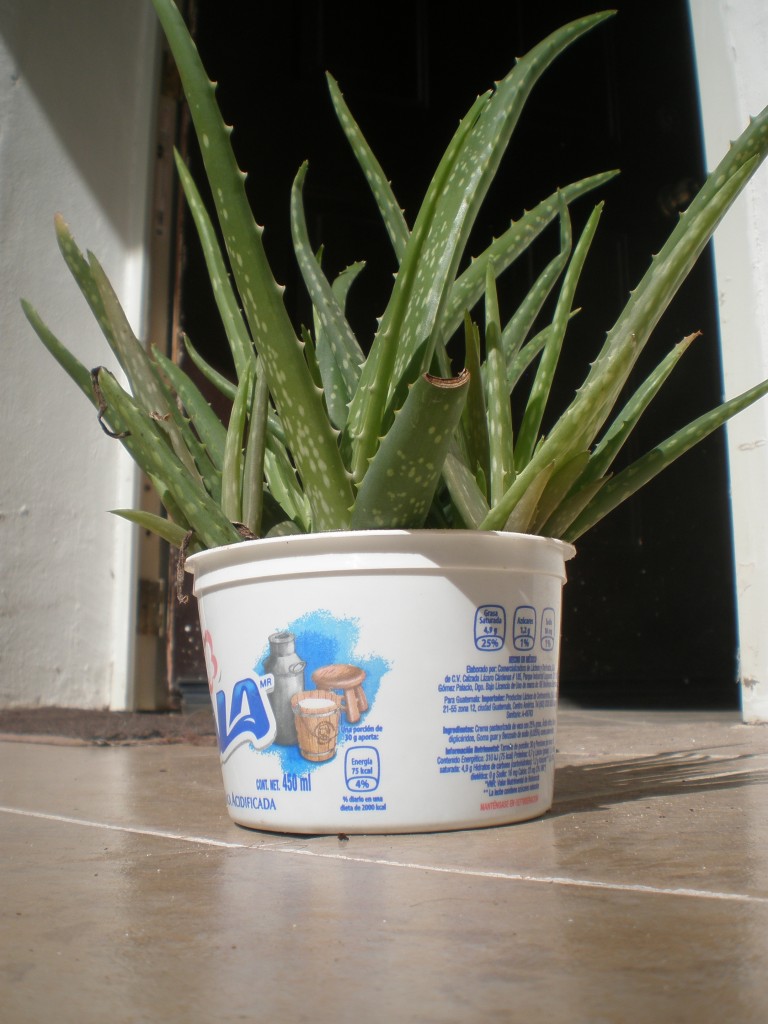 A life of excess is one of the easiest ways to take for granted the things you have. I've learned to appreciate, through travel, what it means to come from a country where you have to fight tooth and nail to earn what you have…and when you finally pay for it, you take care of it.
I've learned that just because you have money doesn't mean you need to spend it, and that luxuries (things like air conditioning and in-house Internet or a refrigerator) that I took for granted growing up in the United States aren't actually necessities…and that money, hard-earned and tethered to the fruits of my labor, doesn't need to be spent frivolously.
There's nothing wrong with a nice dinner out and picking up a couple of beers, for example…but when the cost of that dinner + beers could feed you for a week or more…is it really worth going out? Then again, on the flip side, what's the point of working hard and making good money if you can't spend it and enjoy life a little bit?
For my money's worth, I prefer being frugal. I've definitely adjusted my spending habits (before moving abroad I worked in construction and ate out seven days a week, for example), and I'll gladly take the ribbing my friends and family give me. Because at the end of the day, I'm laughing my way to the bank and an early retirement

But what's your opinion? Are we being frugal, or are we just cheap tightwads?
With over 1,500 copies sold, our flagship 568-page eBook is what started it all. Learn how to travel the world like I do: without a budget, with no plans, funded completely by your website and online ventures.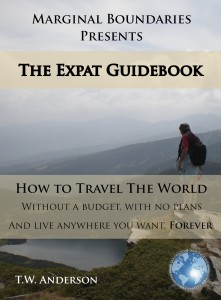 Get Your Copy Today!
Unplug from The System, cure yourself of The Greedy Bastard Syndrome, tap into your universal potential and create your own reality. Build a brand, travel the world and realize your cosmic consciousness.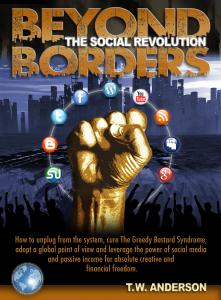 Get Your Copy Today!