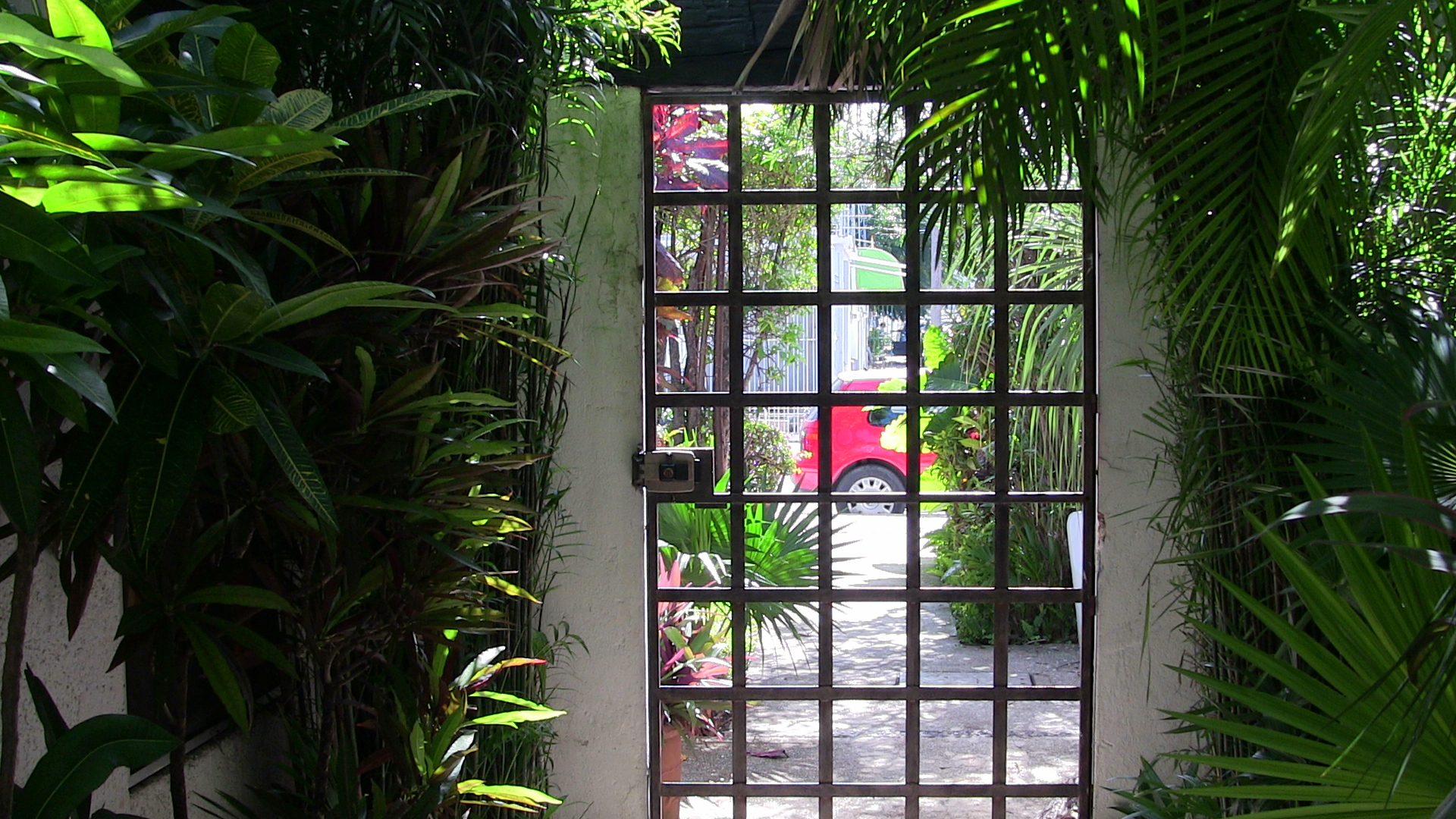 Most people are only familiar with the Hotel Zone of Cancun as far as accommodations go, but the reality is that the mainland has numerous other options to choose from, especially in the heart of the downtown district known as Centro. While I'm not traditionally a hostel man myself, I fell in love with Hostal Haina when Cristina and I went there last week, and we just had to include it in our list of recommended places to book here in the heart of the city.
In Maya, the word Haina means "House of the Water", or "Casa de la Agua" in Spanish. The hostel literally embodies everything about the word, with a lush, tropical environment flourishing in and around the property. From the tree-lined entryway to the patio in the back, nature and the abundant water that the earth in the Yucatan is full of take center stage, melding modern amenities with the natural environment.
As my long-term readers know, I tend to stay away from hostels because I'm not a fan of drunk backpackers in the middle of the night, people humping in the bunk beds at three a.m., patchouli-wearing hippies who never bathe, I need a solid Internet connection and I am a two-shower-a-day type of guy (unless I'm camping, then I can go a week or so if I need to) when I'm in work mode so I need reliable, hot water. As such, I have almost always stayed in apartments or hotels…unless I'm on a weekend trip without my laptop and don't need all the amenities for my stay. This is even more true now that I'm traveling with Cristina.
Haina is an exception. The grounds are spotlessly clean, the Internet is stable (Telmex connection; wifi is throughout the property) and they have a continental breakfast (plus a fully furnished kitchen and dining area for visitors to use) as well as plenty of hot water. On top of that, Malena has spent the last eight years carefully cultivating the reputation of her business; this isn't a party hostel full of drunk/high backpackers. Instead, the place revels in its quite seclusion, away from the club-driven heart of downtown on the southern section of Yaxchilan where it intersects Avenida Coba, and the majority of the staff (three receptionists, full-time maid, handyman, security) have been with her since the beginning.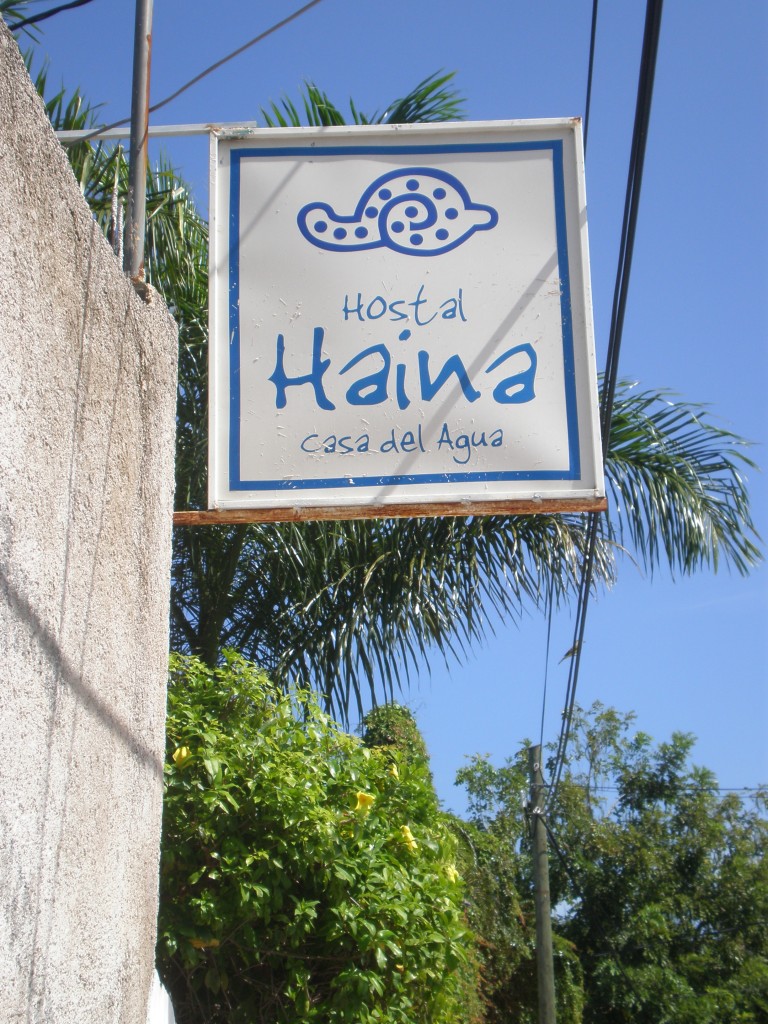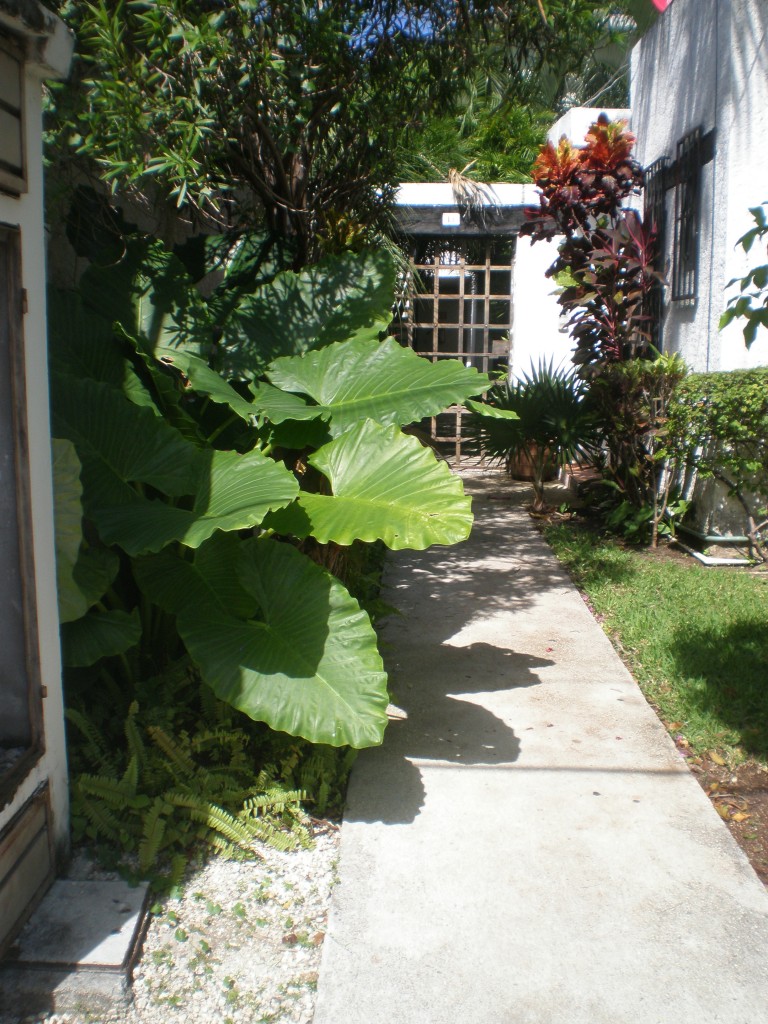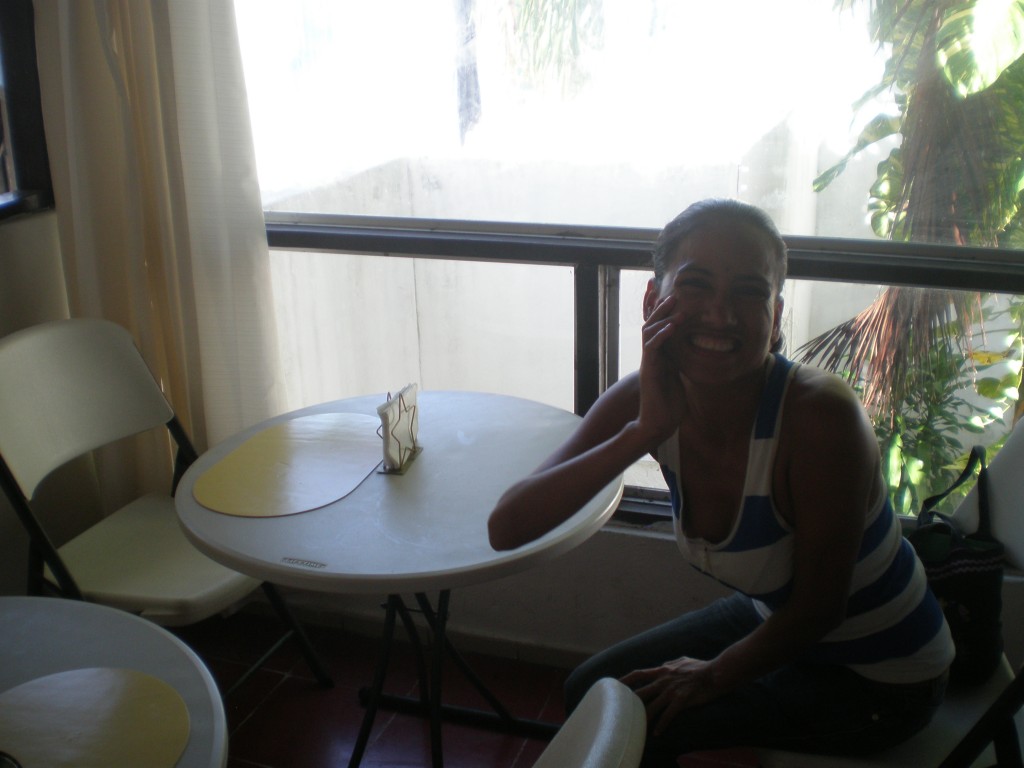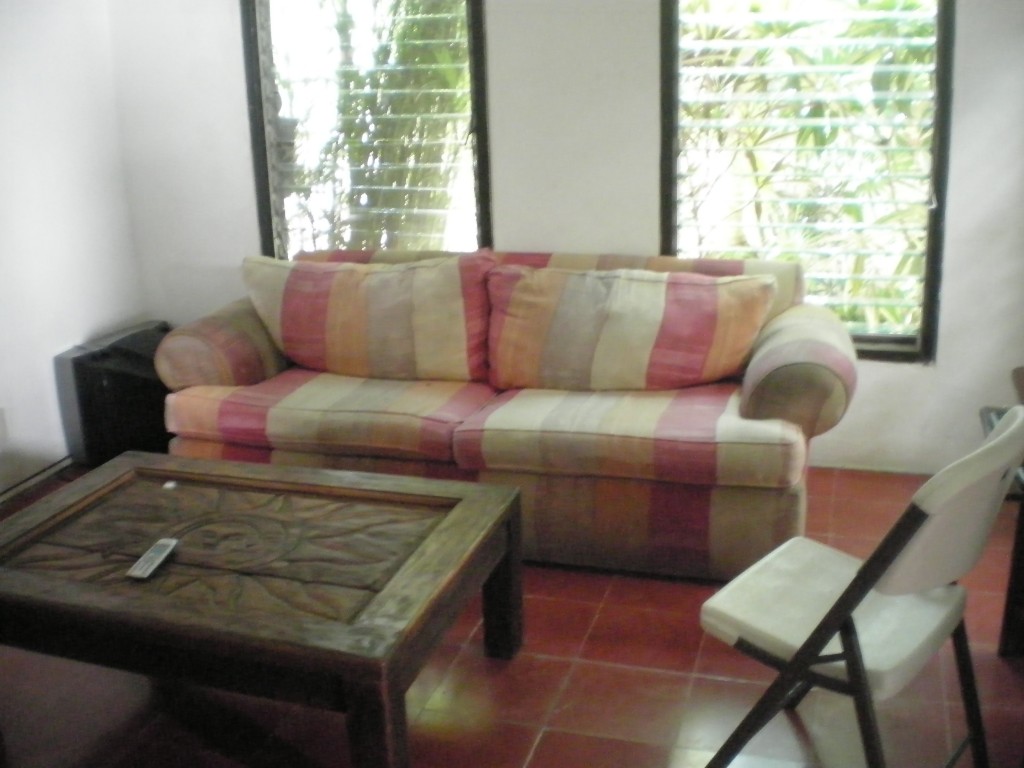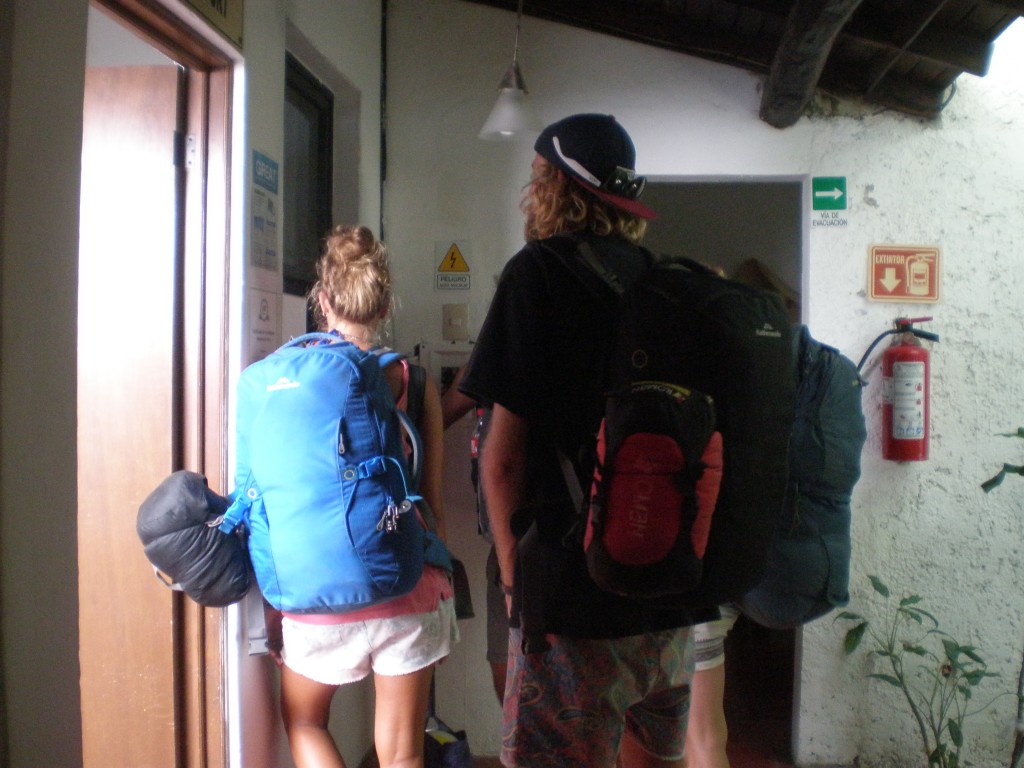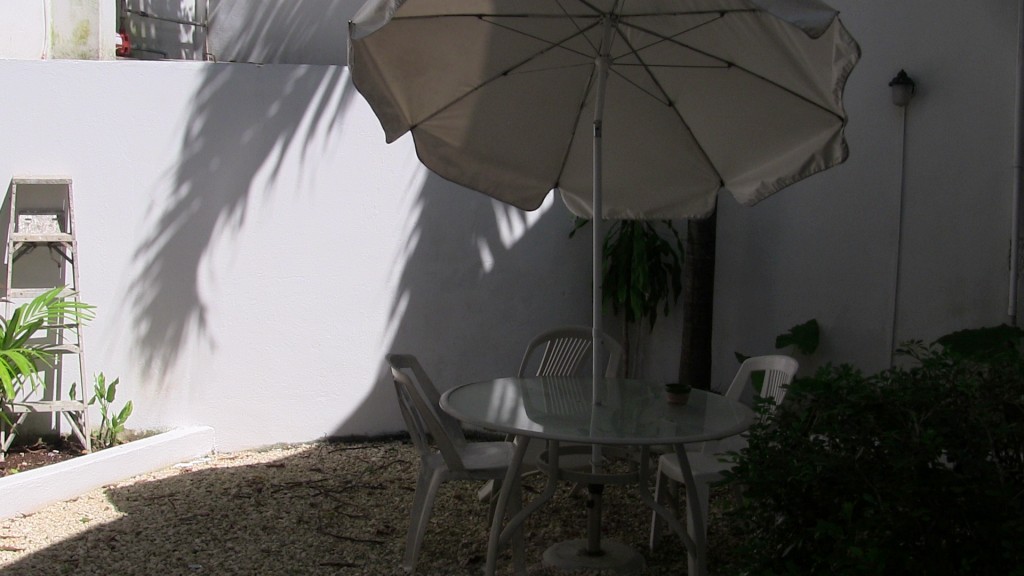 As far as the rooms go, they have two dorms as well as six private rooms, the latter of which include private bathrooms plus small fridges and televisions. Air conditioning is throughout, although you won't need it during the winter months given the shade that the trees on the property provide. The patio is downstairs and is surrounded by trees, plus there is an upstairs balcony that you can use for hanging laundry, just off the kitchen and dining room.
There's a common room for those who enjoy hanging out with other hostel users, complete with a computer for use as well as a television, reading material and the typical business pamphlets for local businesses, as well as books; standard fare for hostels. Plus, anything you need to know about the local area can be found out from Malena (she spent a good forty-five minutes while we were wandering around the property taking photos and video helping a group of Australians get settled in to the hostel as well as provide them with maps and information on how to get around and where to go) and her friendly staff.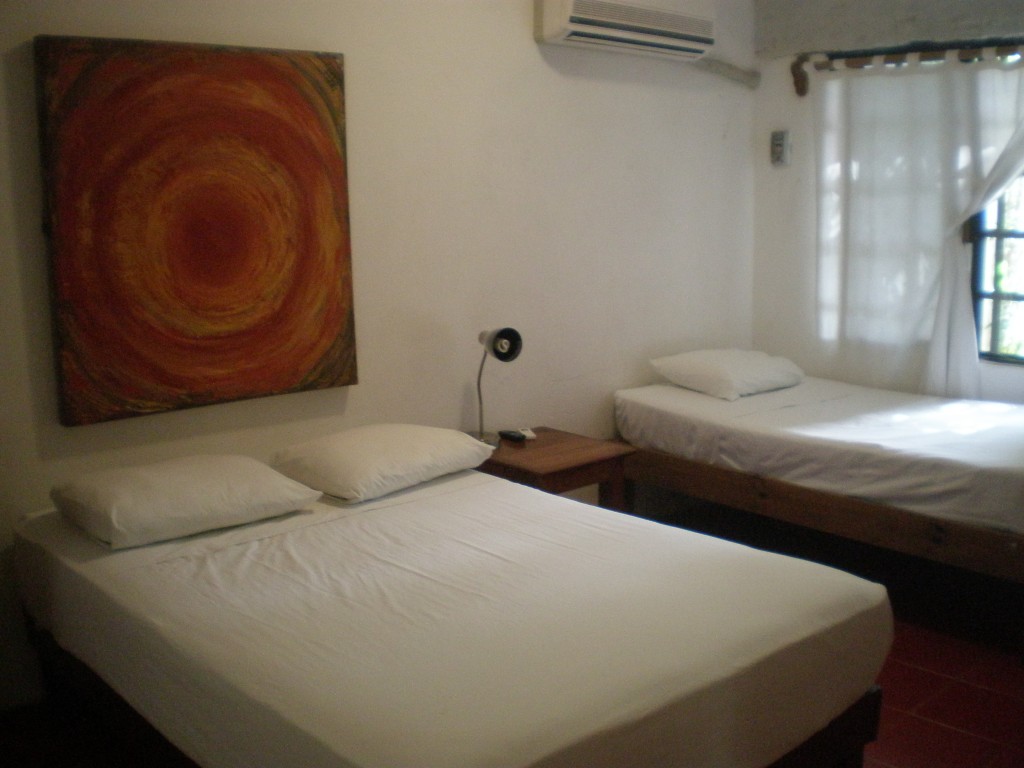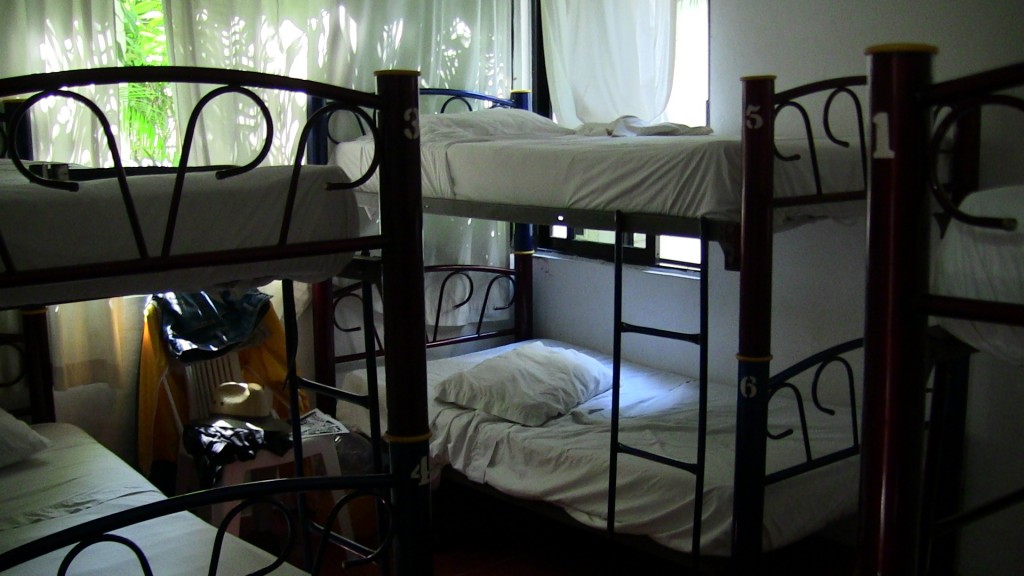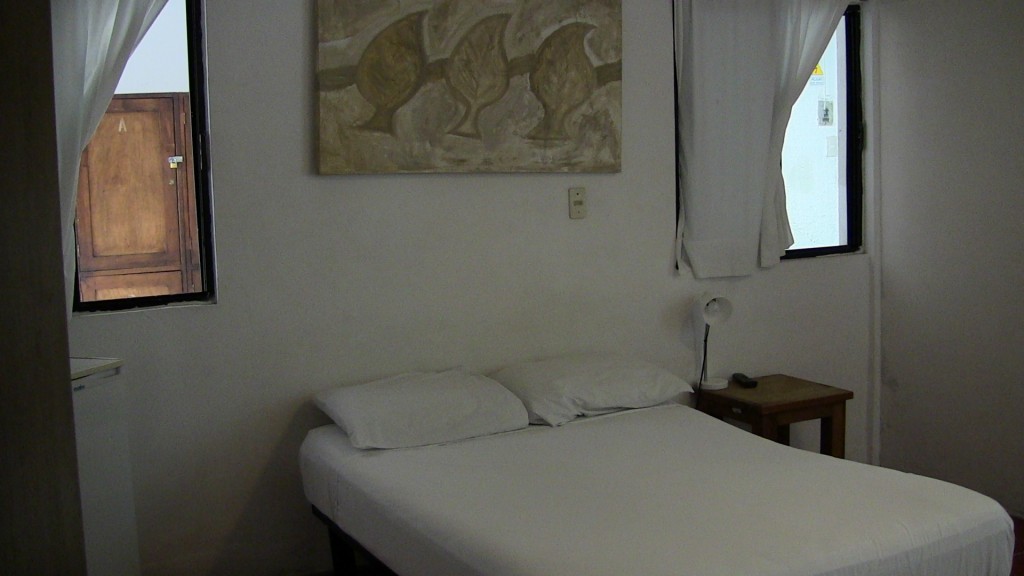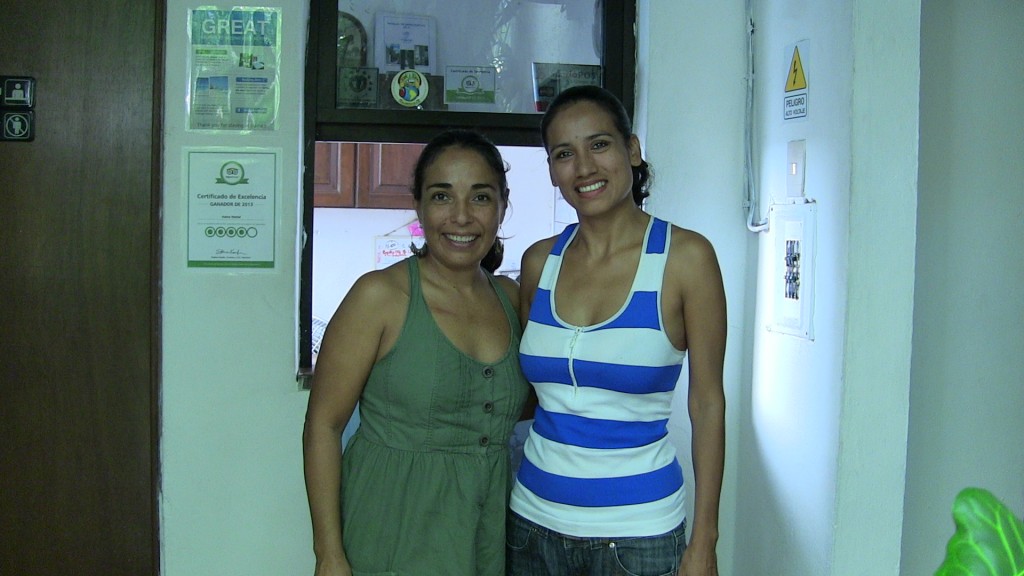 All in all, Hostal Haina is one of those places that is rare to come across, and when you do you want to shout it from the rooftops because it's such a good discovery. If you are looking for a friendly, quiet, clean and affordable place to stay in downtown Cancun, we highly recommend this place. For more information you can visit their website or their Facebook page and let them know that Tim and Cristina sent you!
For more Mexico-specific posts, don't forget to check out:
If you are looking for more information on Cancun or Mexico in general, you can pick up our Live Like a Local Cancun guide, packed with other restaurant recommendations, apartment and condo referrals, tips on navigating the public transportation system, local negotiation tips and strategies, market and discount day overviews and more!

With over 1,500 copies sold, our flagship 568-page eBook is what started it all. Learn how to travel the world like I do: without a budget, with no plans, funded completely by your website and online ventures.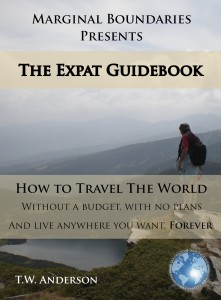 Get Your Copy Today!
Unplug from The System, cure yourself of The Greedy Bastard Syndrome, tap into your universal potential and create your own reality. Build a brand, travel the world and realize your cosmic consciousness.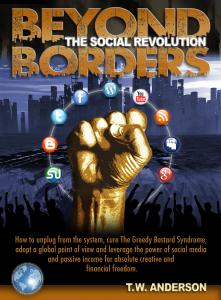 Get Your Copy Today!