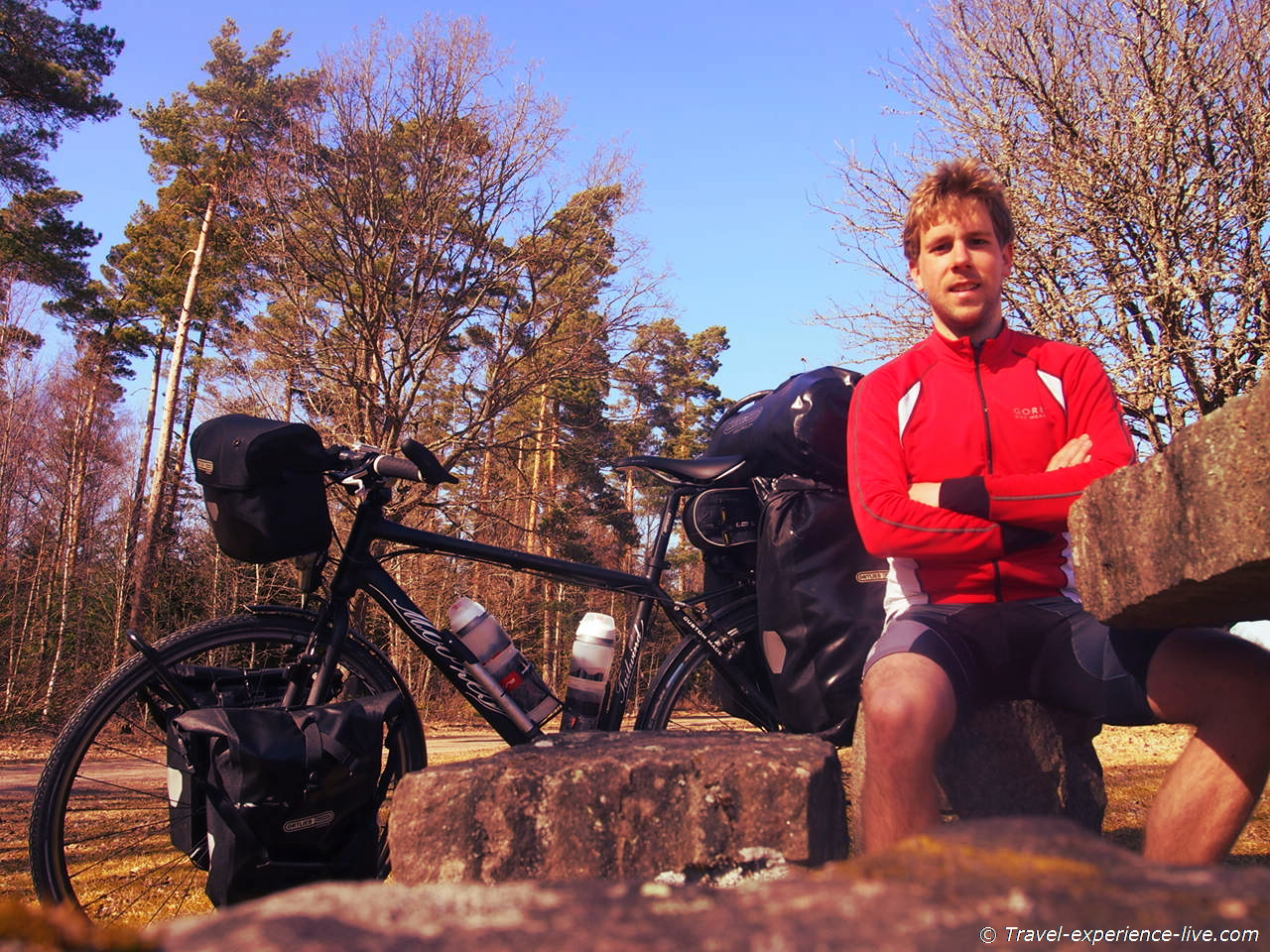 Everyone has an origin story, a birthplace. Somewhere where the journey started, where the lure of the open road first tugged at the heart strings. A place that defined the rest of your life with a single epiphany: the world beyond the horizon is the world that you must see.
These are the hidden stories, the behind-the-scenes tales of expats living in other countries without the limelight of professional travel blogging or being part of the travel celebrity scene. These are the ordinary, average people just like everyone else in the world, and these are their Secrets Of Success.
The latest addition to the fold is Bram from Travel – Experience – Live. I'll let him tell his story below. Enjoy!
Tell us a little bit about your business/brand/blog. What is it that you do?
I started my blog in the fall of 2010, just before leaving home in Belgium to spend a year backpacking around Australia. It was supposed to be something like an online journal or diary, a place where friends and family could read stories and see pictures of what I was doing Down Under. At first it was a very simple website on Blogger, I wrote in my native language, which is (Flemish) Dutch, and I didn't really take it seriously at all. I updated it only a few times per month.
After nine months in Australia I arrived back home and I kind of forgot about that blog. A couple of months later I checked it again and found that there were a lot of things that I hadn't even talked about. So, I picked it up again and discovered that I actually really liked sharing my experiences. I enjoyed thinking back about the people I met, landscapes I saw, things I did,… All those things had really sunk in by then and I was looking at them in a new perspective. Around that time I also started to realize how that time in Australia had changed me in a way that I could never have imagined. In traveling I found a new passion. The so-called travel bug had bitten me badly.
In June 2012 I decided to take the website to the next level. I bought a domain name, designed my own proper travel blog and started writing in English. That was when I did something that I had never even considered doing before. I created a Facebook fan page and set up a Twitter account.
Nowadays the main focus of the website still is travel and sharing experiences, but it started to lean heavily towards photography as well, something that has become quite a serious hobby of mine over the past few years. In fact, I recently started selling some of my favorite pictures online.
The blog now takes up most of my time and I thoroughly enjoy working on it and sharing stuff on social media. I love writing articles, editing photos and interacting with other like-minded people.
When did you get started working online?
I love traveling and I try to do it as often as I can. So far I have had several different (casual) jobs – I can't even remember how many –, but all with the same goal. And that always is/was earning and saving money in order to be able to pack my bags again and go see another part of the world. I don't take holiday breaks while on a job. Instead I kind of do the complete opposite; I work between, or even on, travels.
I have been writing articles about my experiences for my own website, as well as for other blogs and websites, for about one year now. I write in my spare time and it took me a while to get more exposure – it always will – but things have been improving quite well over the past six months.
My online work didn't earn me anything up until very recently though. Although I occasionally get compensated for some articles, it wasn't until last July that I started working as a part-time freelance translator and website reviewer and finally began to make some money while working online.
How much has the Internet changed the way you do business?
I have never done any business offline. That's up until now at least. So, the Internet didn't influence or change anything about that at all!
However, I think it would be fair to say that I wouldn't be anywhere near where I am right now if the Internet didn't exist. It does have an exceptional influence on the way that I currently live my life. Whenever I am working or traveling or pretty much anything else, 'the blog' is always on my mind. I'm never bored anymore; there's always something on the website that can be improved, a story that has to be written, a video to be watched, an article that I want to share,… It's a long list.
What I love about the Internet is how easy it makes it to interact with all sorts of people, from all over the world. People that, without the world wide web, you would never ever communicate with and learn from. Social media, for example, is an extremely powerful tool when it comes to sharing things and finding people with the same interests.
I don't have an actual online business just yet though, but that absolutely is a long-term goal and a big personal dream at this moment.
One of your passions is obviously travel. What's your preferred type? Are you a backpacker, apartment renter, deal-scrounger or a luxury/all-inclusive kind of traveler?
As I said above, I started off as a backpacker in Australia. Since then I have been hooked on traveling, in any form.
I have been on city trips all over Europe as a stereotypical tourist, staying in hotels and walking around with a camera around my neck, but I also hiked across England, spent several months with my girlfriend in the US and explored Scandinavia by bicycle. At the moment I'm renting an apartment in Ireland.
Although I have been many different types of traveler, my favorite style of traveling, by far, is an adventurous one. I love being outdoors, hiking, camping, cycling and getting to know a place at my own pace.
Being outside, feeling the weather, smelling the scents and slowly making your way across a country is definitely one of the best feelings in the world. Not a lot of things could compete with that.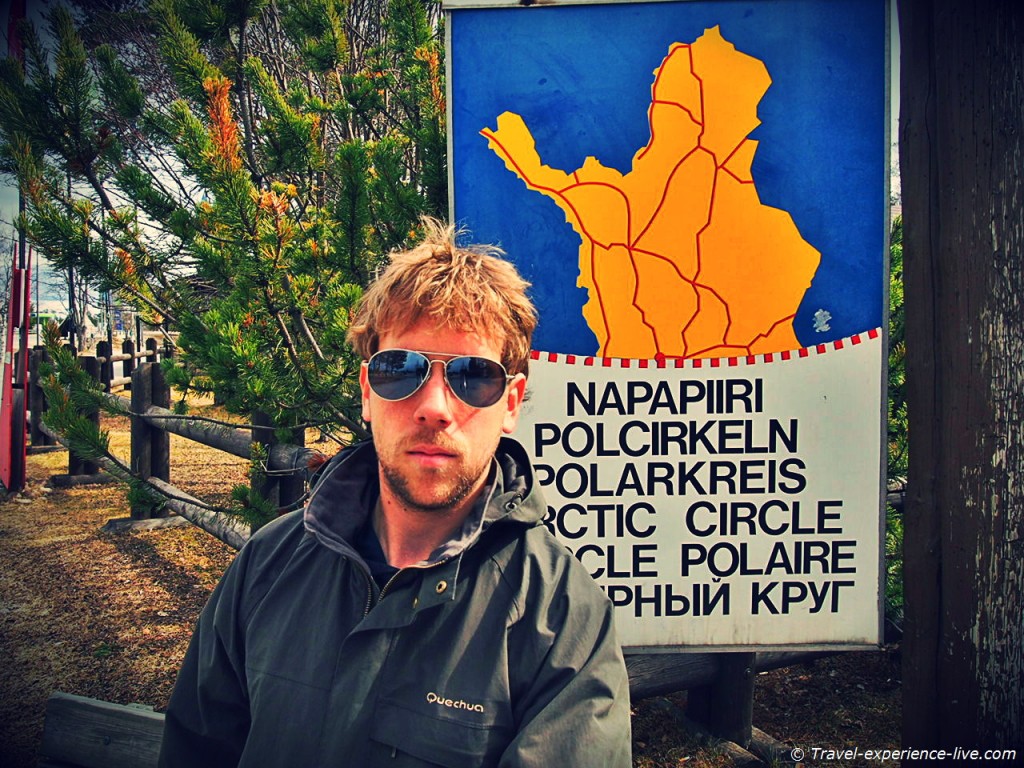 You have done some traveling, plus you are an expert in your part of the world. For our readers, could you give us your take on general safety while living in your home country from a local's perspective?
I grew up in the Belgian countryside, which is absolutely peaceful. I consider Belgium to be a very safe country to travel and live in. I, personally, have never encountered any form of violence or crime. I know there is some in the bigger cities like Brussels, Antwerp or Liège for example, but hey, that's the case in every large city, isn't it?
In general, we Belgians are very down to earth, modest and go quietly about our business. We don't tend to be loud or arrogant or anything like that. That's probably one of the reasons that many people don't know a great deal about our little country. Which is not a bad thing whatsoever in my opinion. It leaves more room for wonder and surprise whenever people actually do visit it.
I know it's ranked in the top 10 of the global peace index, which says it all, really.
What's your favorite aspect of traveling, exploring new cultures and seeing new places?
My favorite thing to do whenever I'm somewhere new is explore that place by walking or biking and reading about it and its history.
I honestly do think that traveling is the best education you can give yourself. If you're open to it, there is so much to learn out there. That's definitely what I like most about a traveling lifestyle. Hands down.
What is one piece of advice you can give newcomers who are just starting out looking to build their own online enterprise? Something you wish you would have known and/or done when you were starting out.
Write often.
I used to just write whenever I thought I had something to say or when I felt like it. That would be only once a week or even less. Now I take notes all the time and immediately write down an idea when I have one. I have about 20 drafts of blog posts at any given time. Some of them are just one line of text, or a simple basic idea, but those ideas will almost always grow into a full-sized blog post. I also feel that the more I tend to write things down, the more ideas will pop into my head. It's just a habit now.
Another thing is, the more posts you publish – make sure you're always happy with everything you post though! – the greater the chance that people will stumble upon them, maybe like them and even share them with their friends. And that is what it's all about after all.
What's next on your agenda? Do you plan on staying in your current location, or will you be moving on to greener pastures in the future?
I moved to Ireland about five weeks ago with the intention of finding some kind of work, settling down for a while and getting to know a new and interesting country. However, it is surprisingly difficult to get a job over here at the moment. So I don't really know what the future holds right now. I will definitely stay here some time longer, but if things don't improve, I will have to move somewhere else.
But talking about green pastures… I don't think many places could get any greener than Ireland!
For other entries in the series, check out our interviews with: 
With over 1,500 copies sold, our flagship 568-page eBook is what started it all. Learn how to travel the world like I do: without a budget, with no plans, funded completely by your website and online ventures.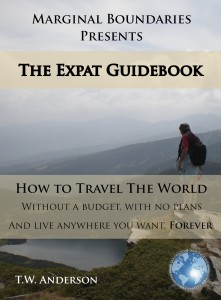 Get Your Copy Today!
Unplug from The System, cure yourself of The Greedy Bastard Syndrome, tap into your universal potential and create your own reality. Build a brand, travel the world and realize your cosmic consciousness.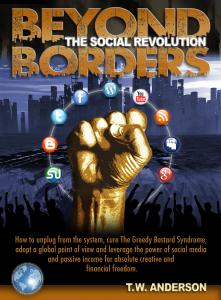 Get Your Copy Today!