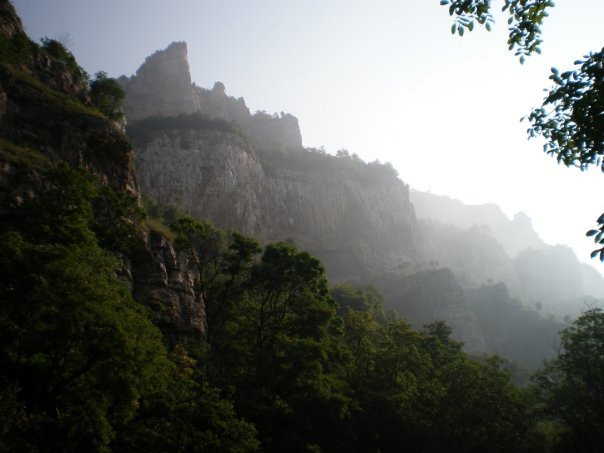 A little-known town in the hills outside of Sofia, only accessible by a winding single-lane paved road that carves its way up through the hills in a series of switchbacks, or by hiking up a similar type of trail through the forest, Milanovo is one of those little places you only uncover by going off the beaten path. I was reminded the other day when I was reading some posts from over at Wandering Earl's website of the beauty of Bulgaria, and some of the little things I miss after being away for a few years.
Bulgaria is a country of hidden beauty, and one that has often gone ignored by the majority of digital nomads and expats of the world. Some of that has to do with the fact the country was hidden behind the wall for so many years, but since the fall of Communism the country has had a couple of decades to begin the long, slow climb back to being considered a developed country. Since January of 2008 they have been a part of the European Union, which means they've been making steps in the right directions.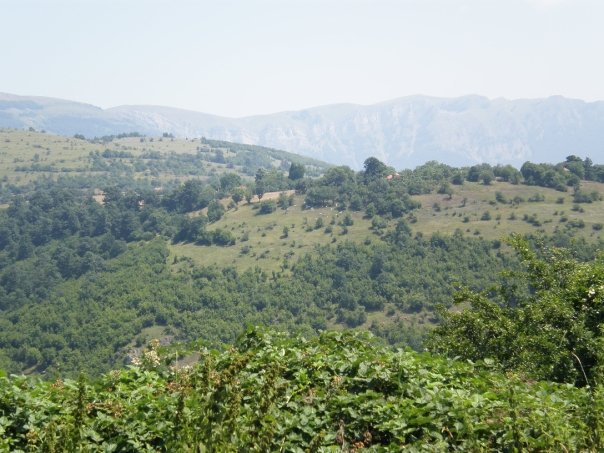 There's a lot of things people don't realize about Bulgaria. It's the birthplace of modern day yogurt, and you won't find a purer strain than what exists in this gem of an Eastern European country. And as far as wine cultures go, I've yet to find a country that has more varieties with the exception of the big names in the industry, like France, Italy, Argentina, Australia, South Africa and Chile. It's still somewhat of a secret because they haven't begun exporting yet, but I still swear if there was one secret that will transform Bulgaria into a world-rated destination it will end up being the wine itself, not merely the countryside and the people.
We took a train north of Sofia before disembarking alongside a quiet little river and a little paved road that stretched along the water and wound its way through the forest, eventually branching off to wind its way up through the hills.
Waterfalls cascade along the way, and it is a muffled, quiet walk. This is untainted, undeveloped mountain country, part of the foothills of the Rhodopes. The people living here are the simple, everyday sort who make up the vast majority of Bulgarians. They live on bread, shopska salata, rakia, homemade wine and sirine cheese, along with different types of sausages and jerked beef. This is the heartland of Bulgaria; the farmlands that most tourists never take the time to see, and it is these images and these experiences that made me fall in love with one of the wonders of Europe that most people have yet to discover.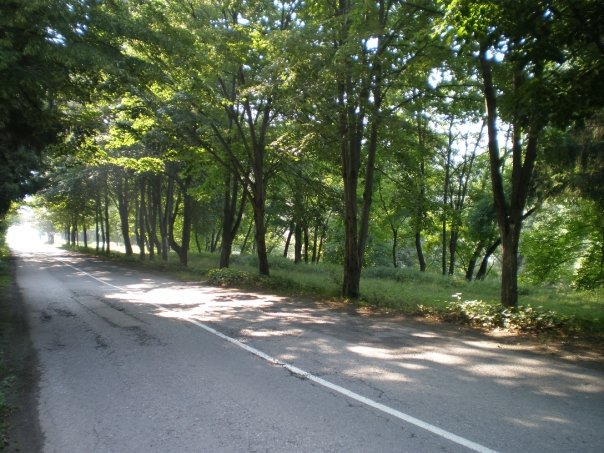 We chose to hike the highway on the way up, a winding trek that took about three hours up switchbacks that seemed to wind on forever. It was a mild morning, so we didn't sweat too much; then again, the climate in Bulgaria is fairly temperate, so it's never too hot and never too cold, with the exception of winter; it can get downright frigid when the snow hits. But the spring, summer and fall months are just about perfect if you are the outdoor camping/hiking type. The country is full of hidden places just like Milanovo.
The hike up is peaceful. We don't pass anyone else, and only a few cars. Along the way we walk past farm after farm after farm, some with horses, some with cows and almost all of them with bees. That's another secret fact about Bulgaria; this is one of the primary honey countries of Europe, with the countryside full of farmers who cultivate their own hives. Sofia has multiple honey festivals throughout the year, and you can always find locally-cultivated honey at any of the local markets (described in the Live Like  Local guide for Sofia).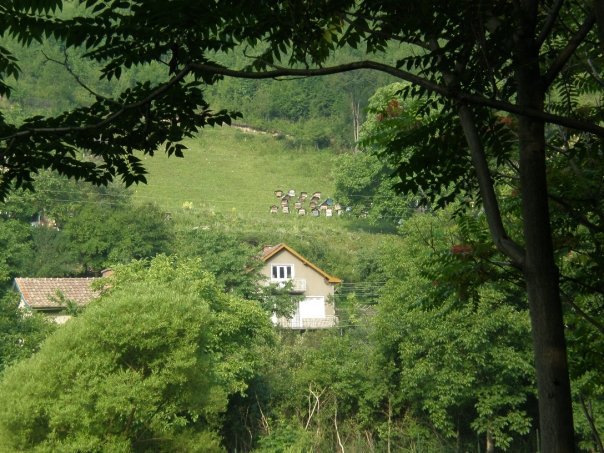 Once you get to the town itself, there's not much there. It's a small, compact town. The main road drops you off in the town center, which is nothing more than a small, overgrown park with a little supermarket next door. There's only a couple of tiny restaurants throughout the town; mostly, this is a quiet farming village where people exist on their own. Every single house has a large garden, a vineyard, at least one cow/sheep/goat, a dog and multiple chickens. These are rural people, living off the land.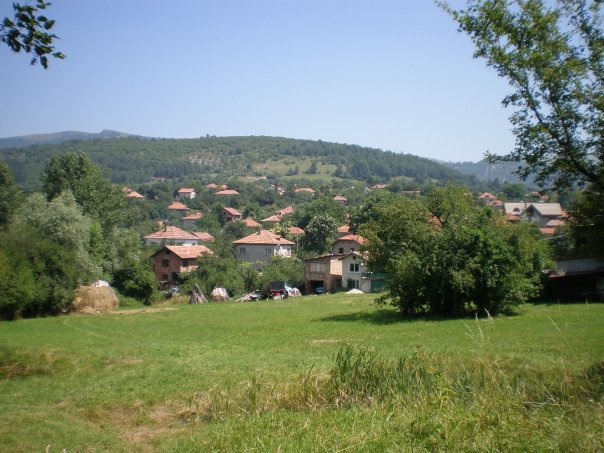 On the way back down we decide to take the trail through the forest and down the cliffs (the same ones in the first picture). It's about the same amount of time: three hours. We pass several fields of fresh-cut hay; they local neighbors are helping each other out to put the bales in the back of a truck and haul them back to the barns for storage. As we get outside of town we pass a nice little home that someone is clearly building for their retirement, as it is landscaped and has a completely different architecture than the other homes. And while the forest trails are well enough in their own right, it is the epic view from the cliffs as we make our way down that makes the whole trip worth it (in my mind).
At the top of the cliffs overlooking the river below there is a monument which you can actually hike to. You can either make your way to the point and dangle over the edge to get a shot straight down the cliffs, or you can play chicken like I did and just hang back and get a panoramic shot from a little higher up. You can see the river snaking off into the distance in either direction, and another town spreading out in the valley below.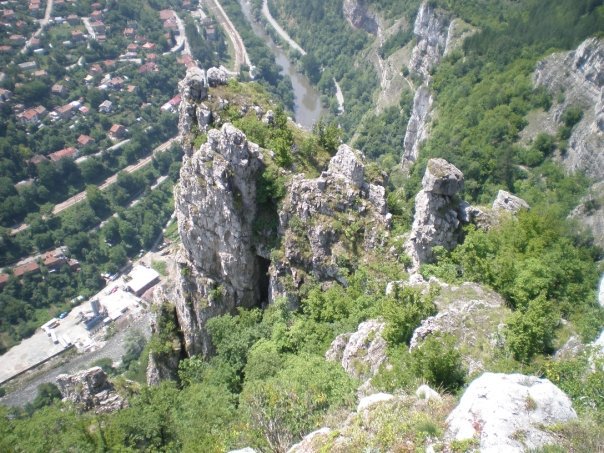 This is Bulgaria. It is a country of untainted countrysides, vast farmlands, incredible mountain views and a generous and warm people. This is just the tiniest glimpse into the adventures I had while I was there. If you would like to view the full album of photos for Milanovo (along with other shots of Bulgarian locations), you can head on over to our Facebook photo album for the hike.
If you are planning a trip anytime soon, I would highly recommend Bulgaria for a year or two for your digital nomad plans. The cost of living is incredibly cheap, the food is out of this world, and after two and a half years of living there and six of traveling there, I still haven't tasted all the various vintages of wines that are available. For lovers of good beer, rakia, wine, hiking, camping, nature, beaches, mountains, forests, yogurt and more… definitely put this place on your map.
If you are looking for more information on Sofia or Cancun in general, you can pick up our Live Like a Local guide for the city, packed with other restaurant recommendations, apartment and condo referrals, tips on navigating the public transportation system, local negotiation tips and strategies, market and discount day overviews and more!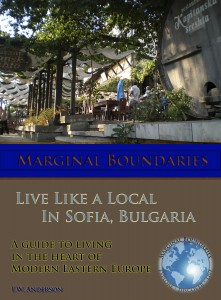 With over 1,500 copies sold, our flagship 568-page eBook is what started it all. Learn how to travel the world like I do: without a budget, with no plans, funded completely by your website and online ventures.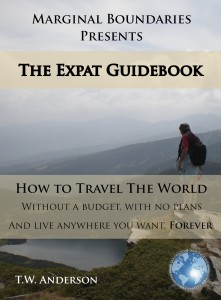 Get Your Copy Today!
Unplug from The System, cure yourself of The Greedy Bastard Syndrome, tap into your universal potential and create your own reality. Build a brand, travel the world and realize your cosmic consciousness.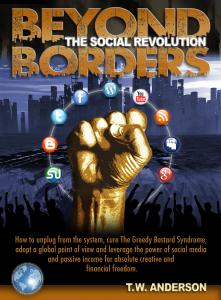 Get Your Copy Today!