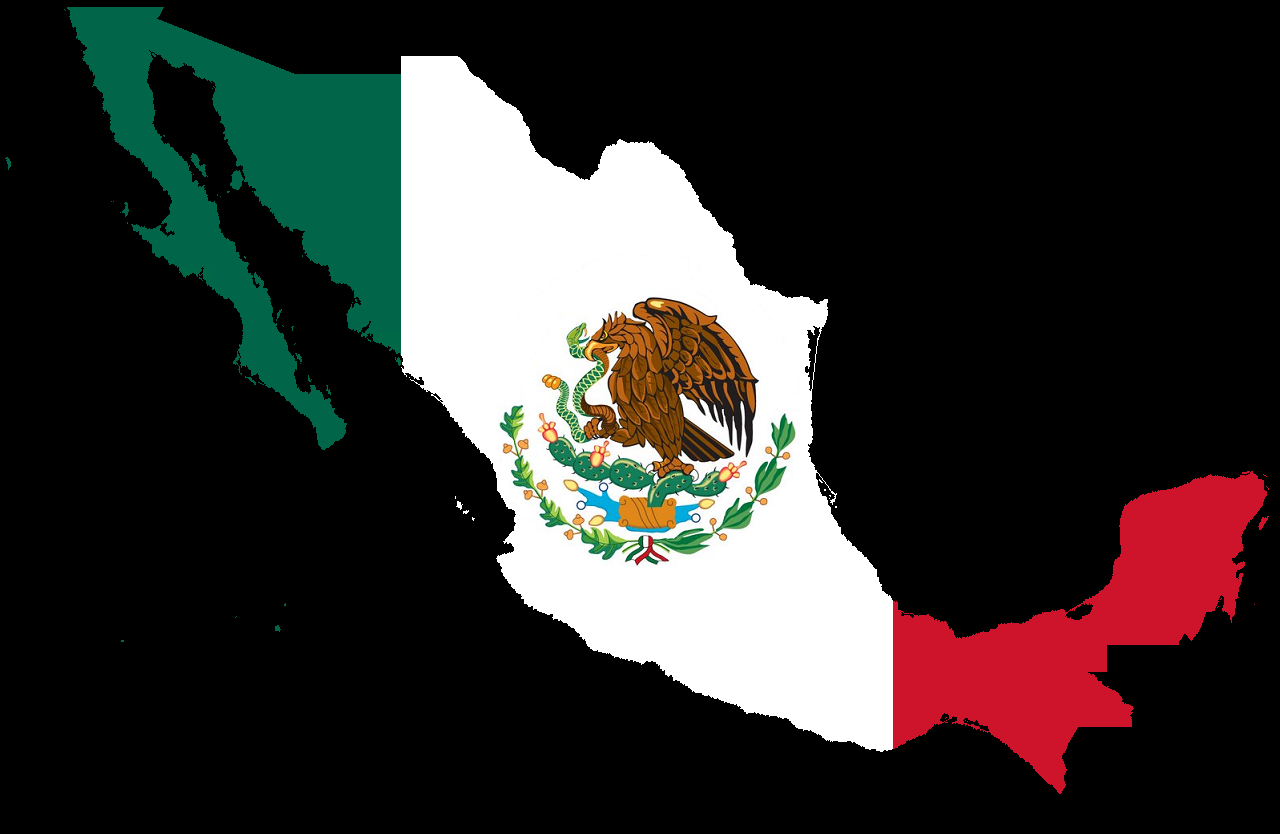 Last year, The World Bank declared the Latin American Spanish market the fastest growing market in the world. We've seen some of the effects already coming out of the Chilean market with their "Chilecon Valley" development frenzy going on in Santiago, spawning such programs as Start-Up Chile and online, same-day business registration taking place by behest of the Chilean government, allowing anyone, anywhere, to register a business online with the click of a button.
While the Western World is struggling to deal with their own behemoth that is the so-called "global crisis", the Latin American and Asian markets are thriving. Brazil passed the United Kingdom in 2011 to become the world's 6th largest economy. And this year, Mexico is making strides past Brazil in several ways.
The Wave of the Future
"A lot of funds are looking into Latin America as sort of a portfolio of opportunities. Brazil became a lot less attractive in the last year and a half," said in an interview Clinton Carter, director of research at Frontier Strategy Group. "Mexico has definitely come up as a priority."
In the past 12 months, iShares MSCI Mexico Capped exchange-traded fund rose more than 17 percent, when a fund trailing Brazil—iShares MSCI Brazil Capped Index Fund—lost over 15 percent.
"The mood in Mexico is clearly constructive. A lot of faith is being put in the ongoing reform process under President Pena Nieto, including deregulation of key industries," wrote Jens Nordvig, global head of currency strategy at Nomura Securities in a recent note.
Investors have been encouraged by signs that the new Mexican president will continue to push for economic change. Its congress has already approved labor and education reforms and a long-awaited telecommunication bill came through in March to bring competition into a highly concentrated industry. 
Other key reforms—fiscal, financial and energy—are expected to come through this year as well, Nordvig says.
"We like Brazil," said Jeff Shen, BlackRock, discussing where he sees the best global plays this year.
"This is an almost unprecedented, comprehensive reform process, which over time will likely deliver higher growth capacity for Mexico," Nordvig said. He expects the Mexican economy to expand 4.5 percent this year (2013).
Behind The Scenes
I've been based out of Mexico since late 2010. While it does have its own issues, such as high inflation and poor labor laws, there are a lot of pros to being based on the ground as an expat/digital nomad in this Latin American giant.
First of all, it's a major country with a major economy. That means infrastructure. Which for those of us working in an online arena  means high speed Internet, ways to transfer money around (not just banks), ready flights to and from destinations around the world, and it's extremely safe compared to some other countries in the world.
That's right. I said Mexico is safe. The lies you hear on Western media are just that. While there's no doubt that the issues with cartel on cartel violence exist, especially up near the border with the United States, these issues do not affect the vast majority of Mexicans living in the country. Nor do they affect travelers and expats. For more information on the safety of living in Mexico, I highly recommend Modern Mexico – The Real Story, as well as Cancun, Mexico – Beyond The Hotel Zone and Living Off the Grid in Cancun, Mexico.
There is also a massive, and I mean MASSIVE, telemarketing and digital BOOM going on across Mexico as a whole as the country scrambles to offer 4g networks and fiberoptics across the nation, not just in the major pockets of civilization. Website development and graphic design are two of the hottest jobs in the Spanish market right now as of 2013, with programmers and designers and developers flush with work.
Consequently, that's why we are teaching Spanish language at our Destination Freedom brand boot camp. We want our students to be able to tap into this market as they finish up with the program  and launch their businesses into the global arena. English language market suffering from a slump? No worries, because the Spanish market is exploding right now.
Market Movement
Will it last? The easiest answer I can give to that question is simply this: it will last as long as it does. 
There is no such thing as a permanent, perfect government or system. It will last for awhile and then fade away and another country will rise up to the top. It might be 15 to 20 years, it could be 10 years, it could be 50 years, but there will always be a new star or constellation of stars rising from the ashes of the previous generation.
It's a cycle handed down for the centuries throughout our recorded history. And if you know the signs, can follow them with the reasoning and logic of a historian, it's fairly easy to stay ahead of the worst issues as they relate to the changing of the guard. If you know what to look for, it's easy to avoid things in advance.
And that's one of the benefits of being nomadic and capable of living anywhere. You can keep your eye on the horizon, one foot firmly planted on the ground but another always ready to take a step in any direction should it be needed. So while Mexico, and Latin America as a whole, is experiencing economic growth at the present, never put all your eggs in one basket.
I personally love Mexico. The universal health care is superb, the rates are ridiculously affordable (around $300 USD a year if you are a healthy adult; but even if you don't have access to a visa a general doctor's visit costs a mere $3 USD), real estate is cheap, the cost of living is low, the culture is laid back, the people are amazing, the food is scrumptious, and I enjoy the Latin passion for all things related to fiestas, siestas and descansos. Work hard, play hard, but more important, stay happy. Viva Mexico!
With over 1,500 copies sold, our flagship 568-page eBook is what started it all. Learn how to travel the world like I do: without a budget, with no plans, funded completely by your website and online ventures.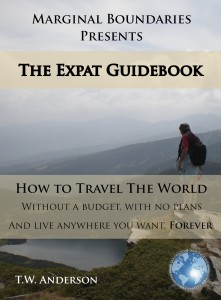 Get Your Copy Today!
Unplug from The System, cure yourself of The Greedy Bastard Syndrome, tap into your universal potential and create your own reality. Build a brand, travel the world and realize your cosmic consciousness.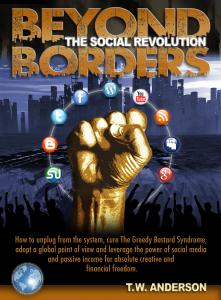 Get Your Copy Today!