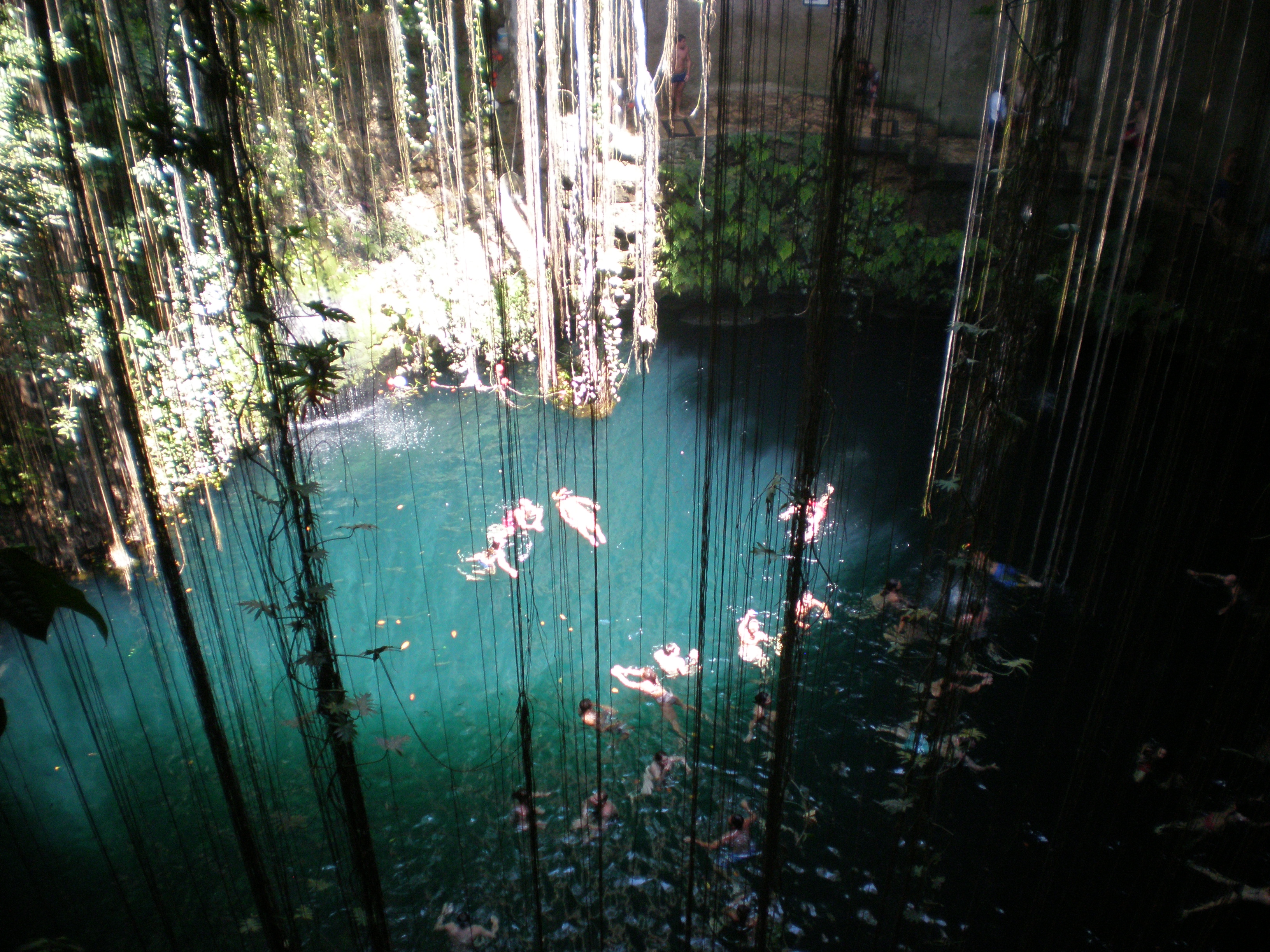 The following images are from the Spring 2013 Destination Freedom Brand Boot Camp which took place March, April and May of 2013 in Cancun, Mexico. We took three members through the program and mentored them while they built their brands and websites. In mid-March we had a week-long adventure tour with Snail Adventures as a team-building exercise  and to give the students a much-needed break from the Spanish and brand building classes five days a week.
We are currently accepting registration and deposits for the Winter of 2013 program. Click here for more info.
While hard work is definitely a pre-requisite for building a brand and getting a blog off the ground, part of having the freedom to travel the world and explore exotic locations is just that: getting out there and exploring. And while there's no doubt that we pushed the students hard during their three months here, it wasn't just about the work and brand building. Along with plenty of cultural activities throughout the week, the team building adventure is an integral part of the process and helps build the bonds between members, helping for cohesiveness in the coworking environment.
After planning several months in advance, Chimi from Snail Adventures and myself decided on the route, the sites and the activities that the group would be exploring during their time away from the classroom. Right there on the top of the list was getting to see the snake god Kulkulkan descending from heaven into the underworld down the side of the temple in Chichen Itza, an event that only happens on the Equinox.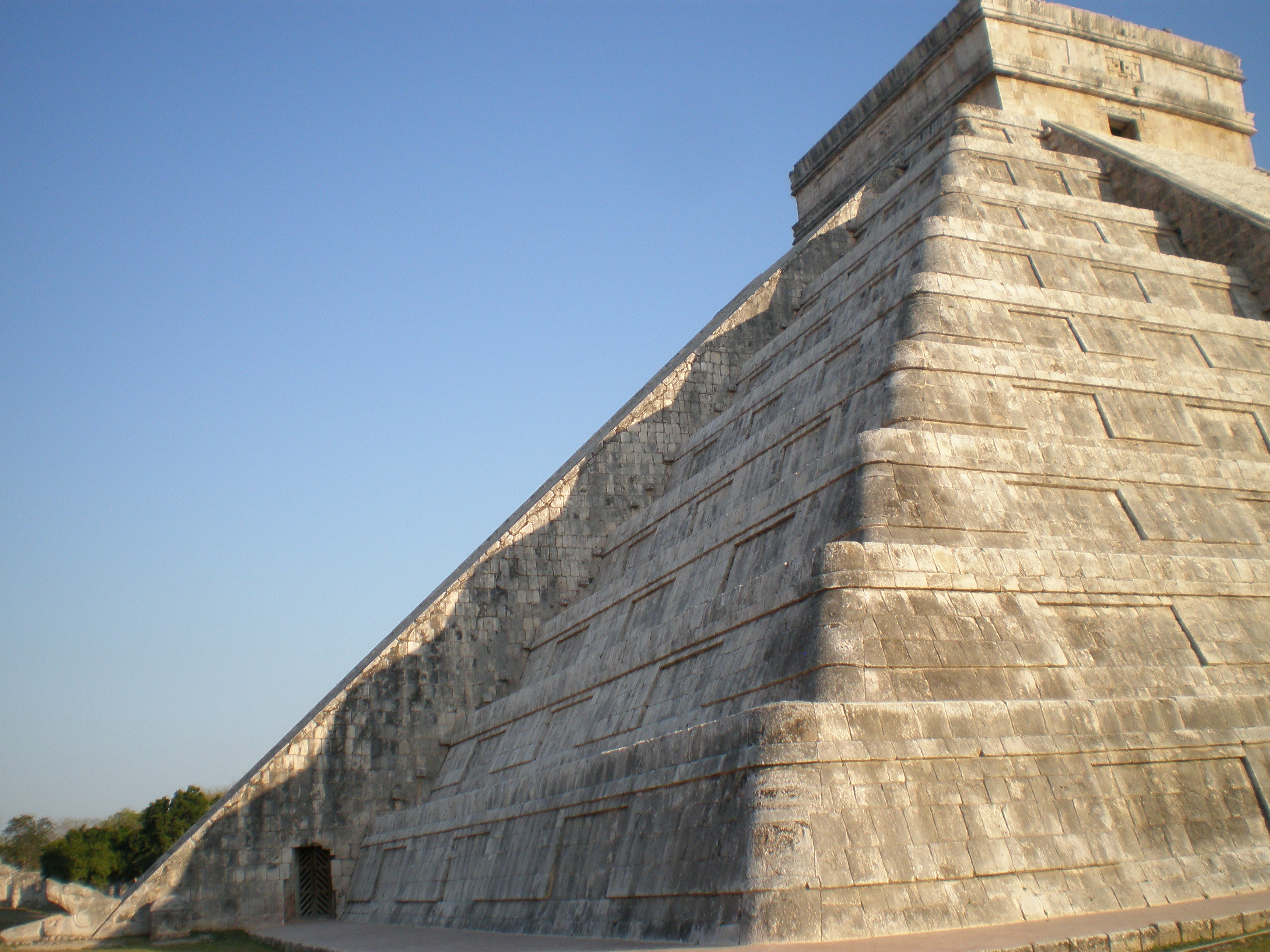 But before we could get to that point, we had to head out from Cancun and make the drive to the ruins…with a little pit stop on the way for some cenote diving, a buffet lunch and some time with our feet up and out of the van. Enter the Ik Kil cenote, which is just outside of Chichen Itza along the highway, a local as well as international tourist hotspot because of the underground cenote and the delicious all-you-can-eat buffet that is perfect for getting your grub on before a heavy day of ruin hiking.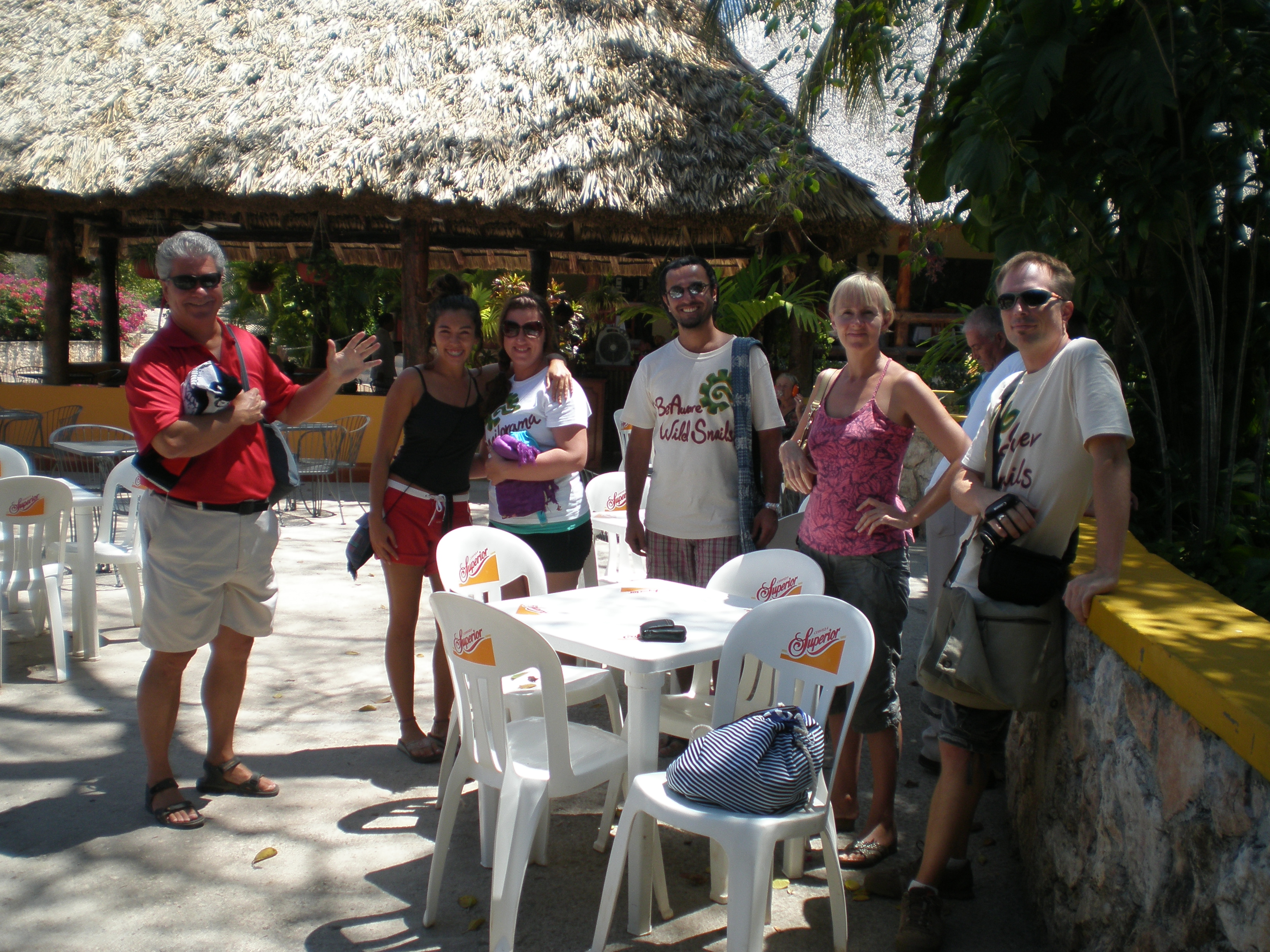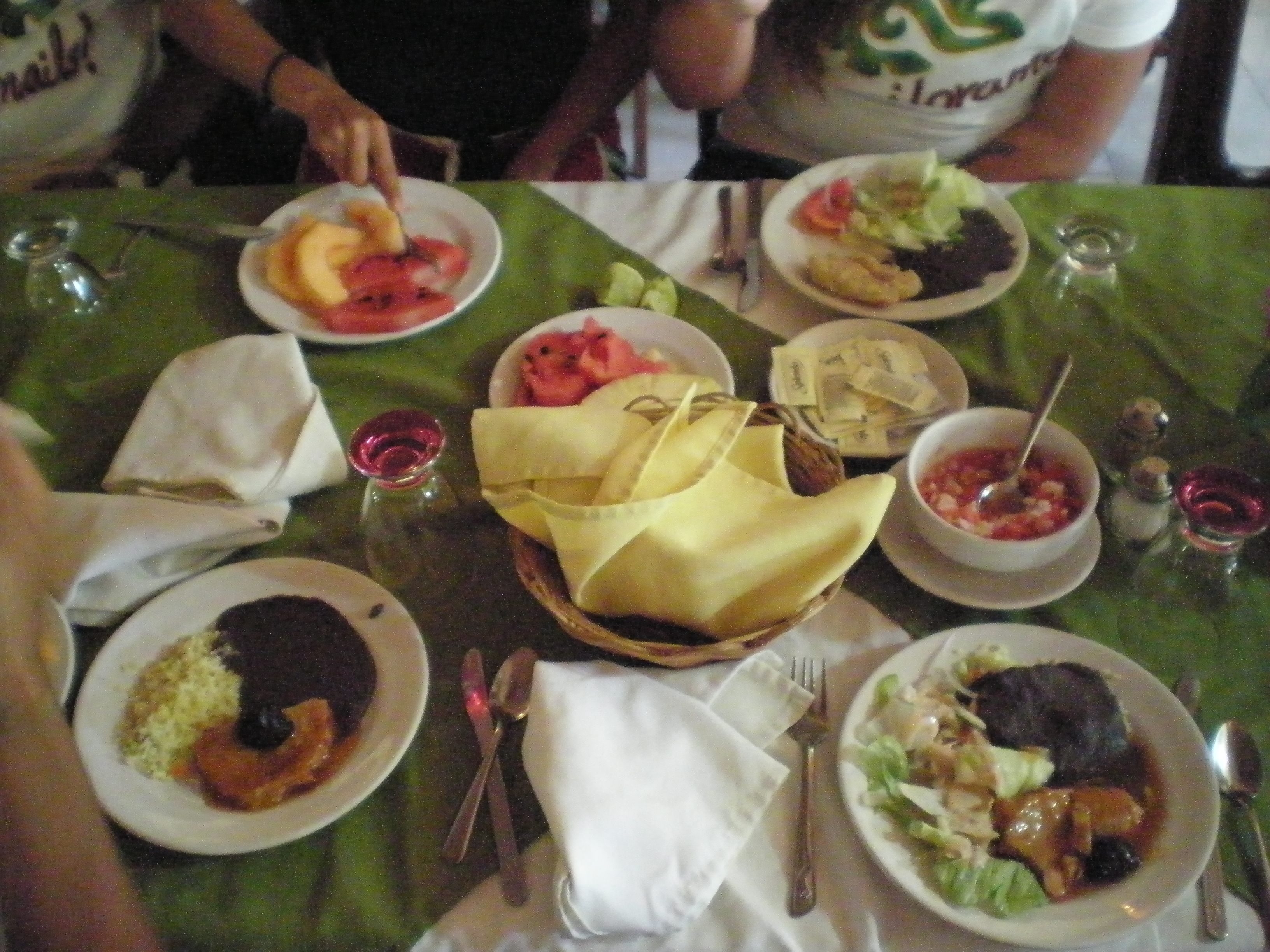 Although you aren't supposed to go swimming after eating, we were all famished by the time we got to the cenote after a few hours in the van and our early wake-up and farewell to Cancun that morning. Grub consumed and bellies sated, it was time to hit the cenote and enjoy some downtime before hiking the ruins.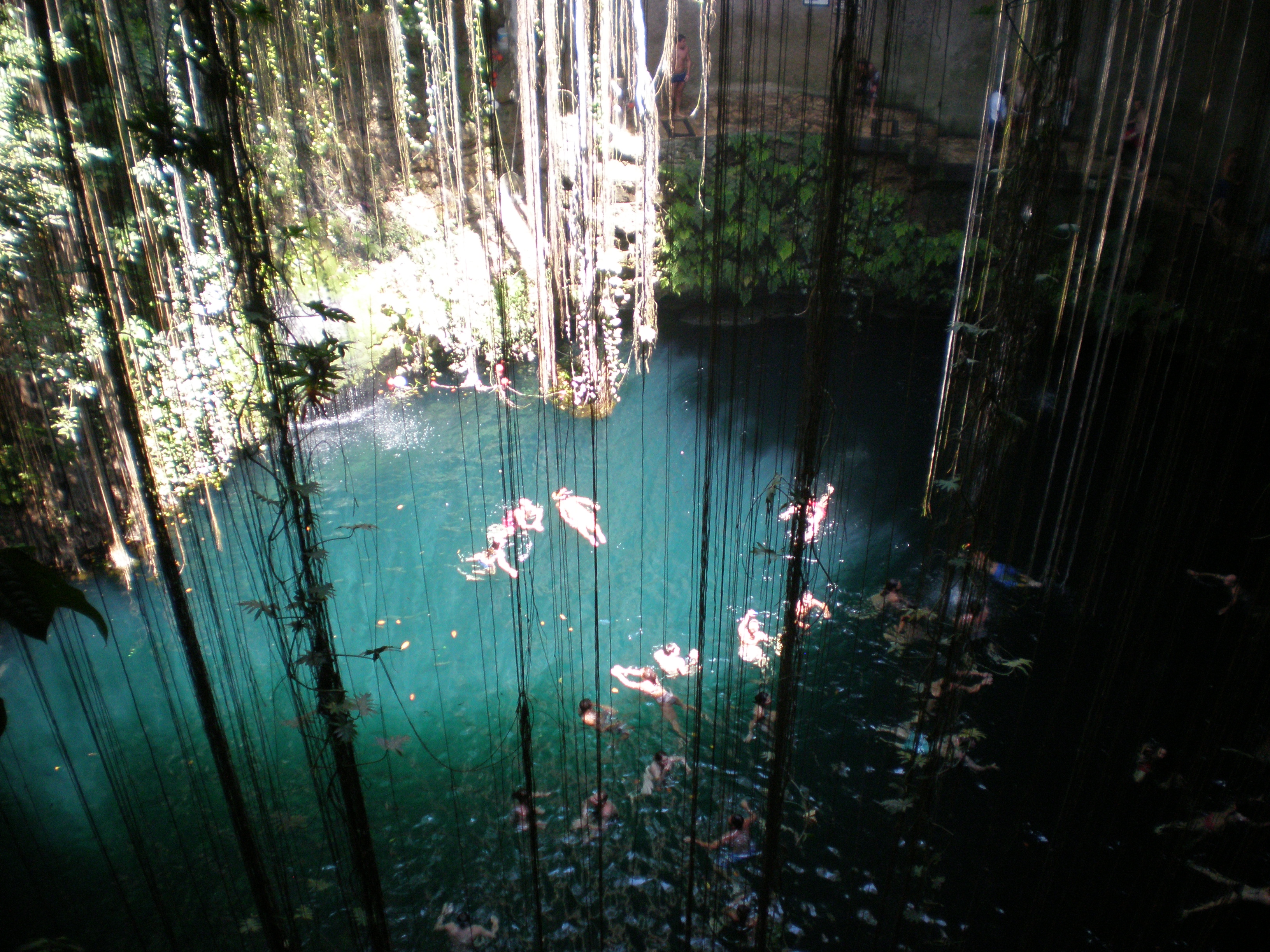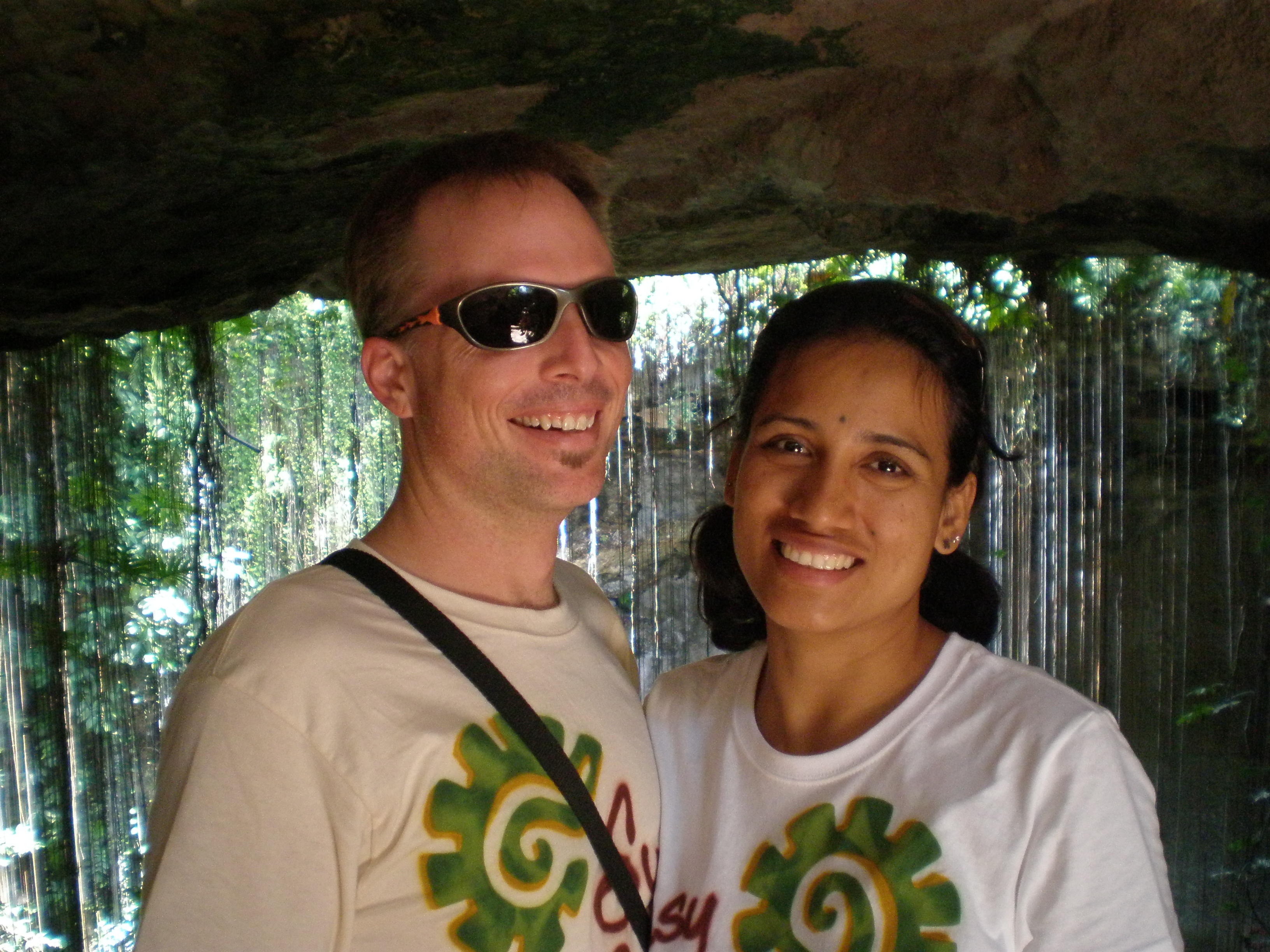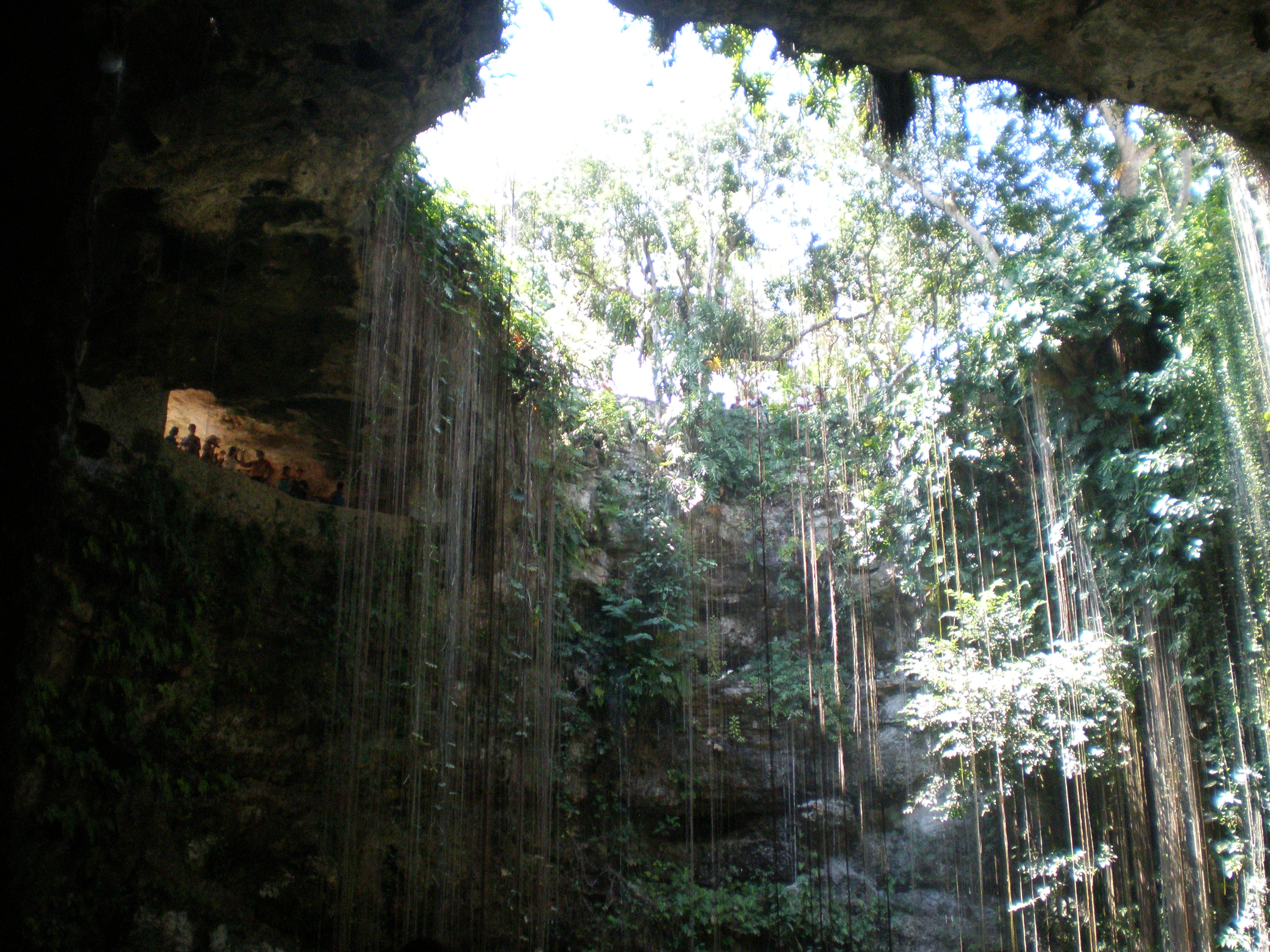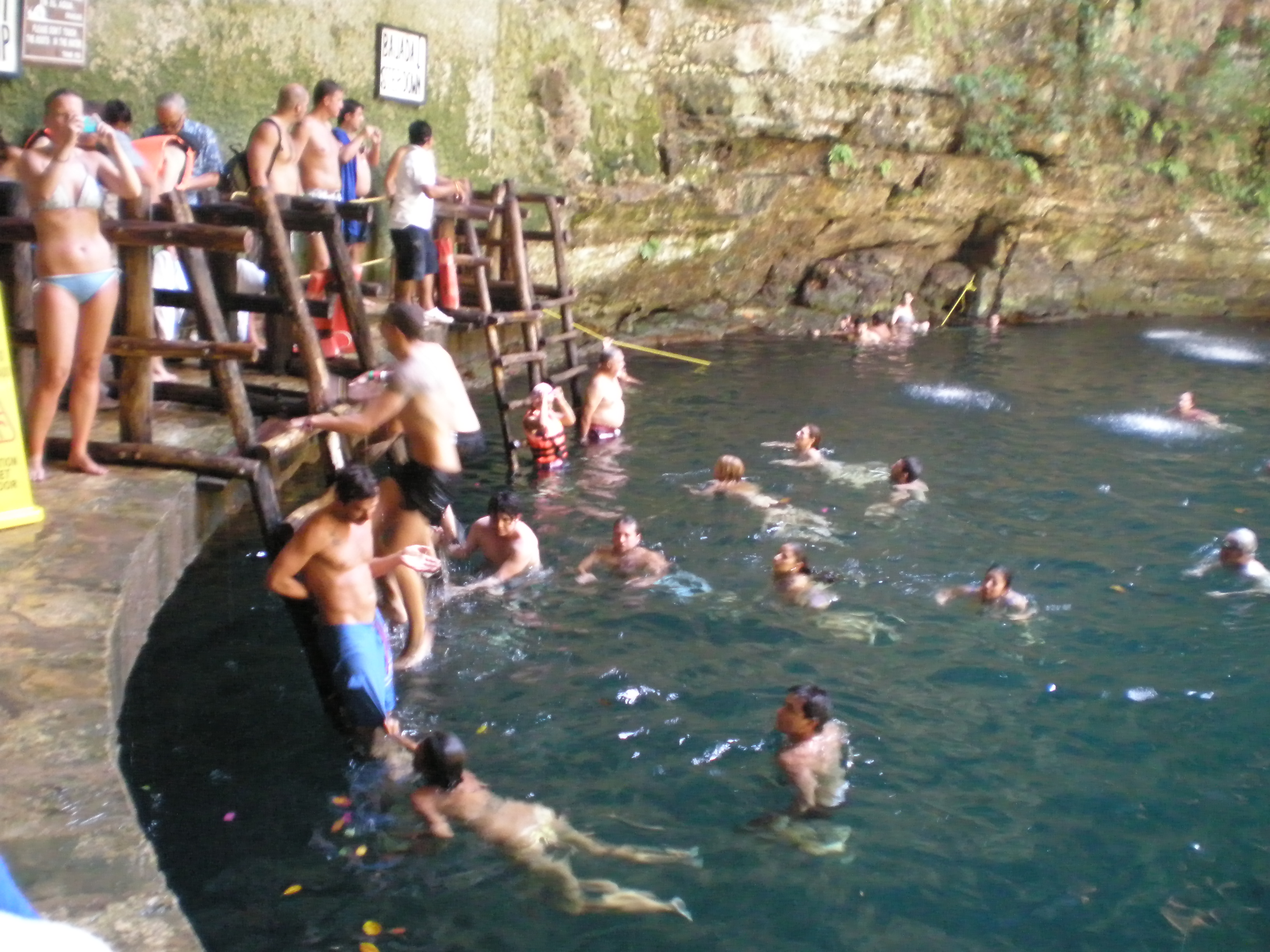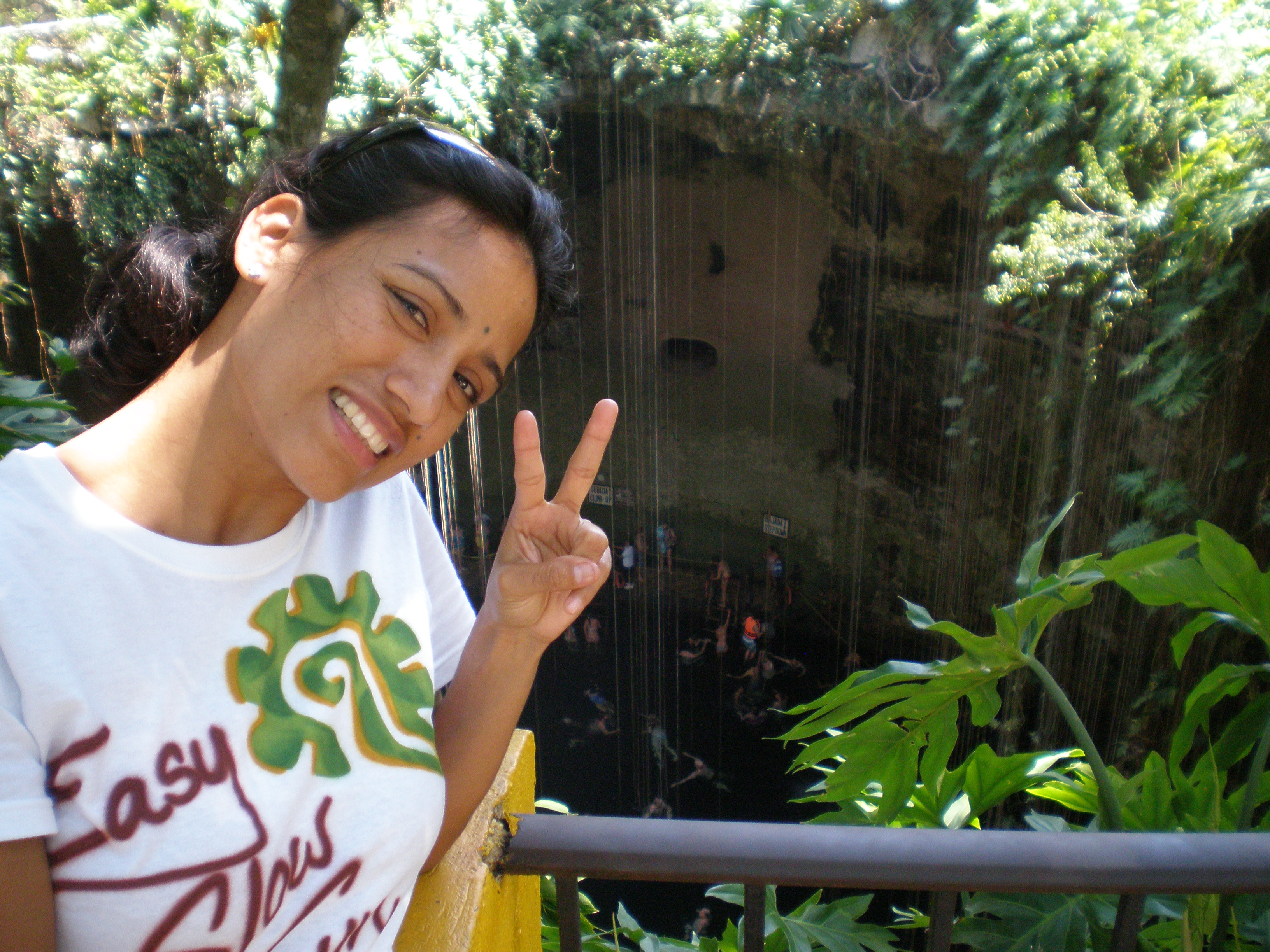 From there, it was off to the ruins to explore for a few hours and take in the power of the Equinox as the mighty sun god Kulkulkan descended from on high to make his way through the underworld before emerging once more into the celestial realms.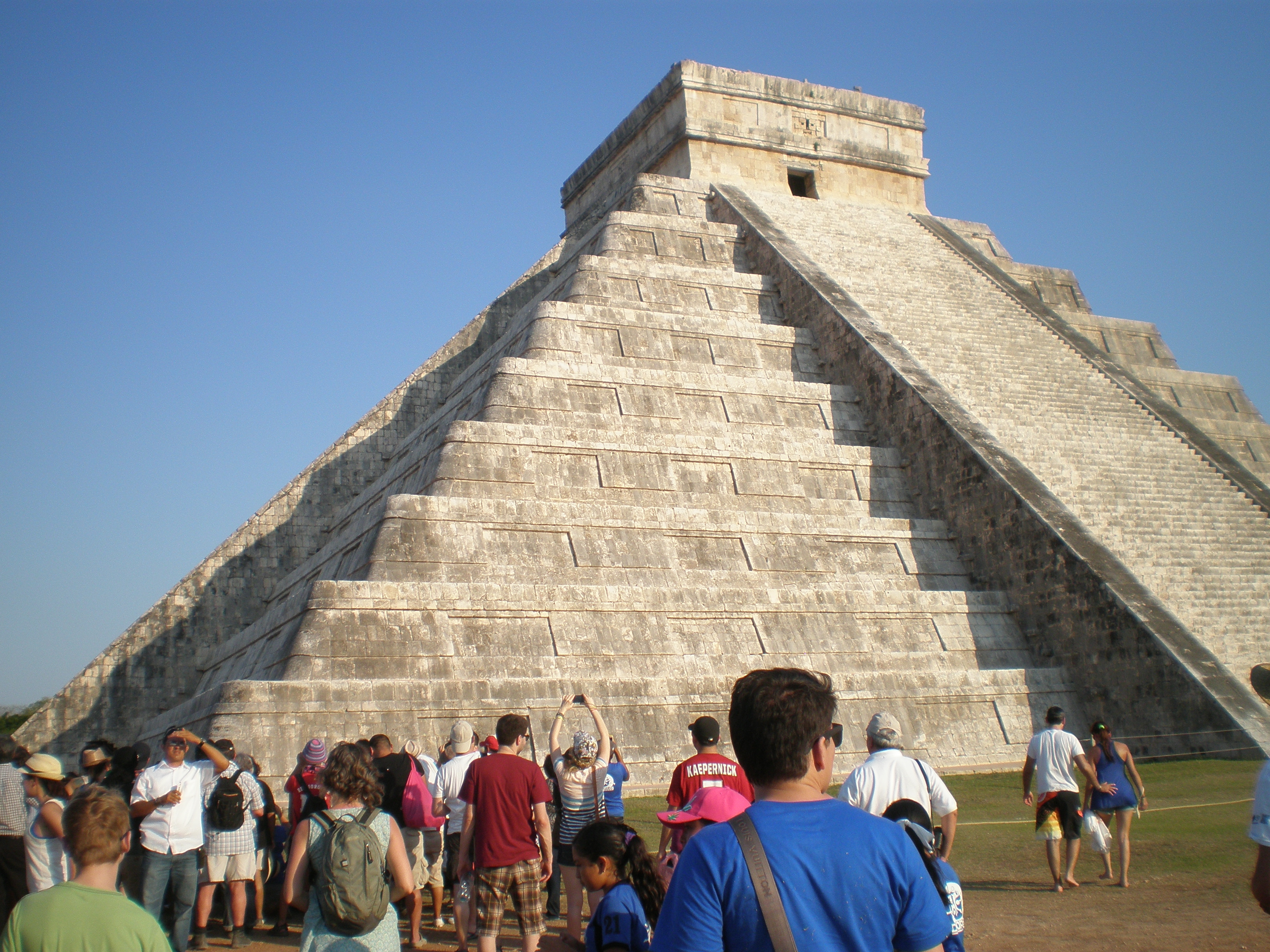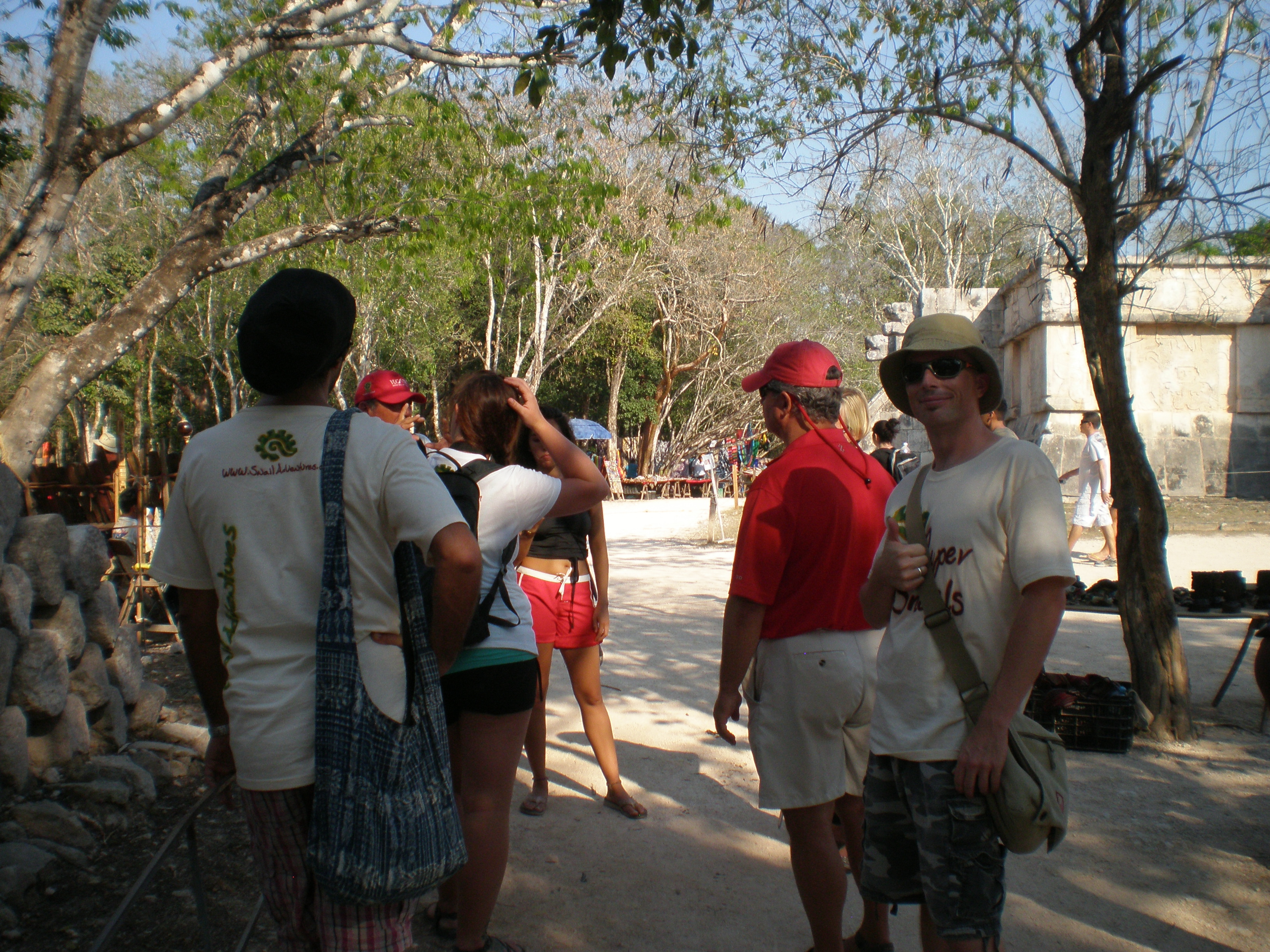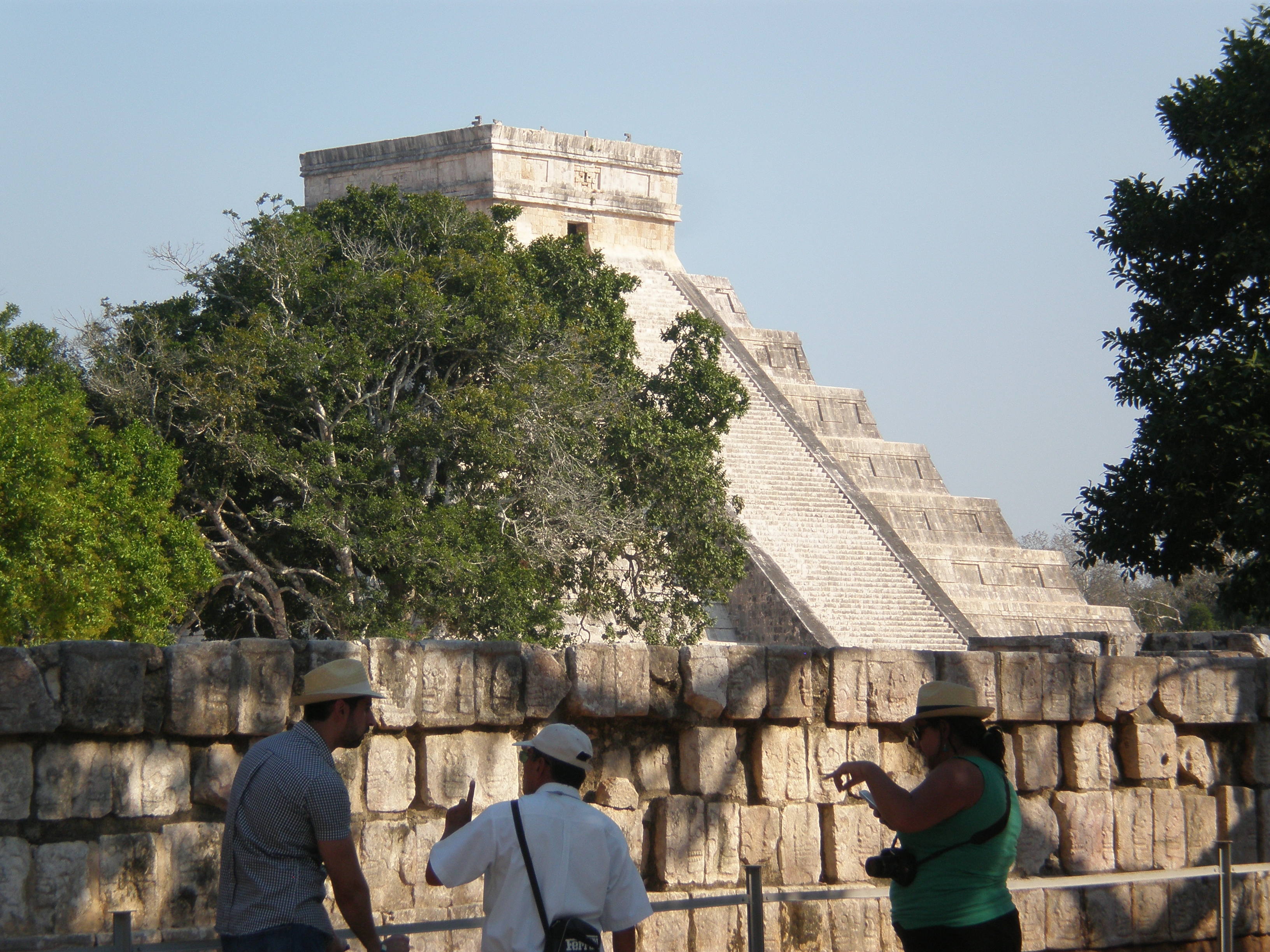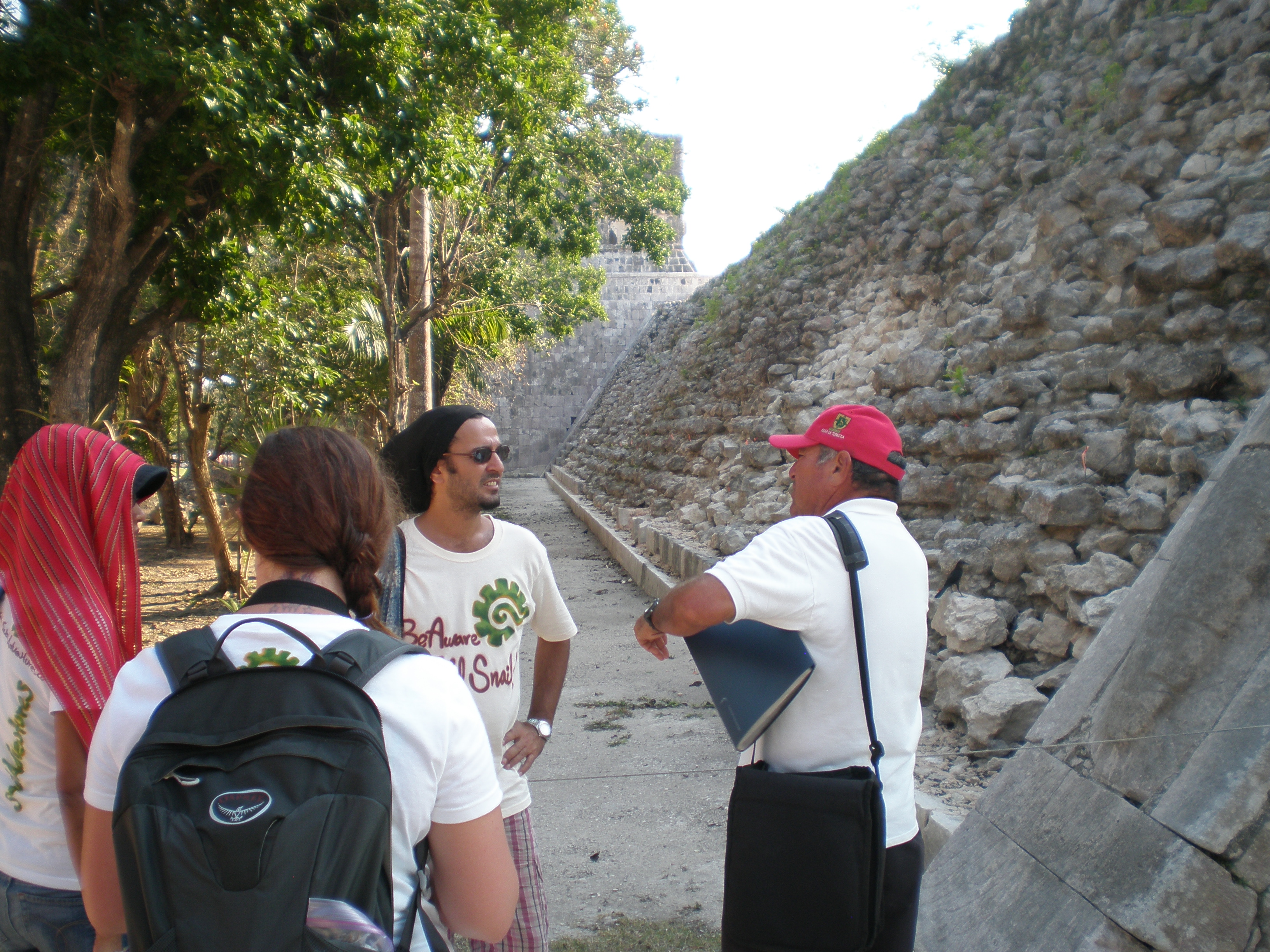 We left the ruins in the late afternoon and continued our drive to Merida where we were sleeping for the evening. After we dropped our bags off at the hotel and showered off, it was time to hit the city for some food and some sight-seeing before catching some shut eye ahead of the next day.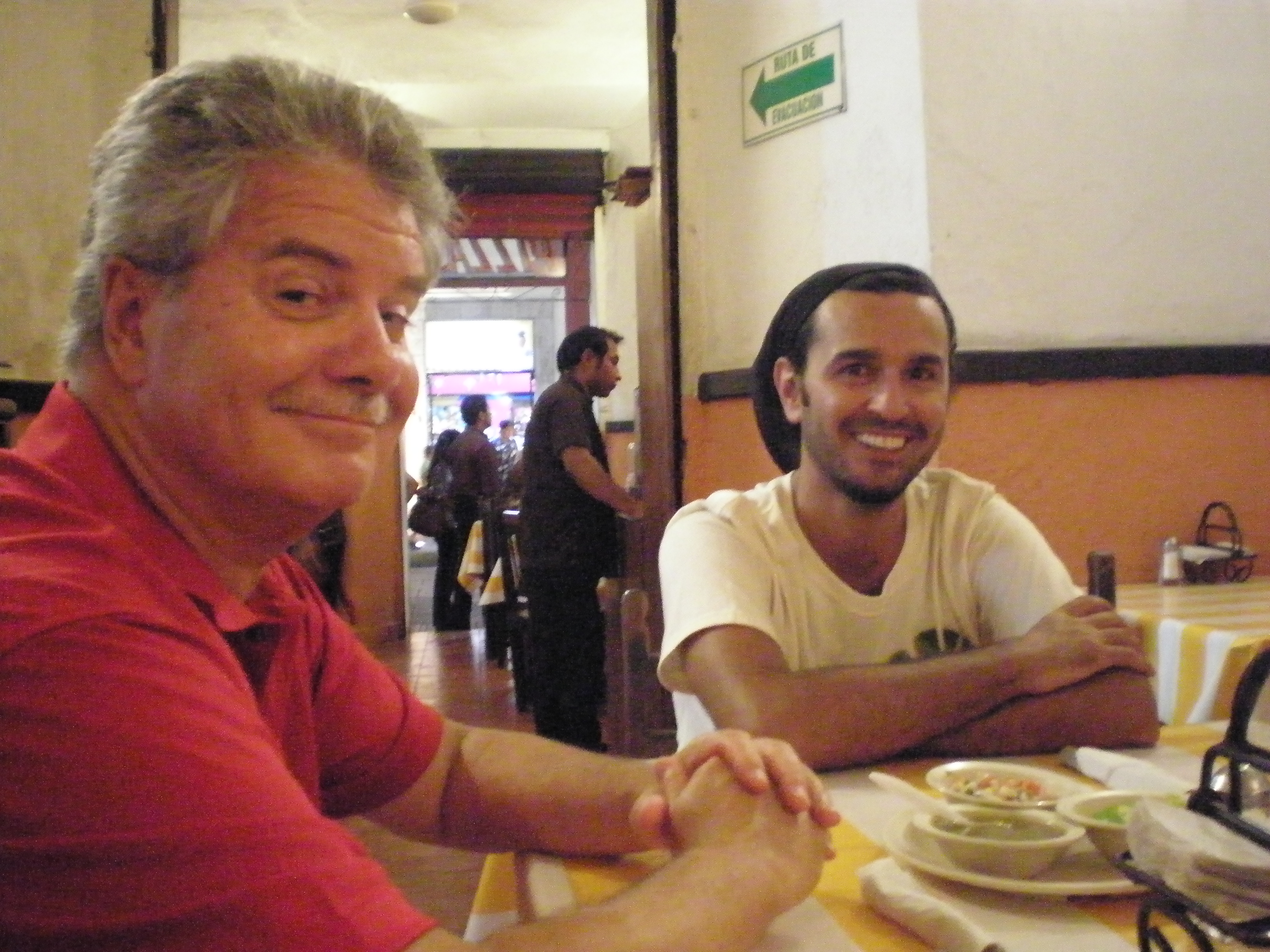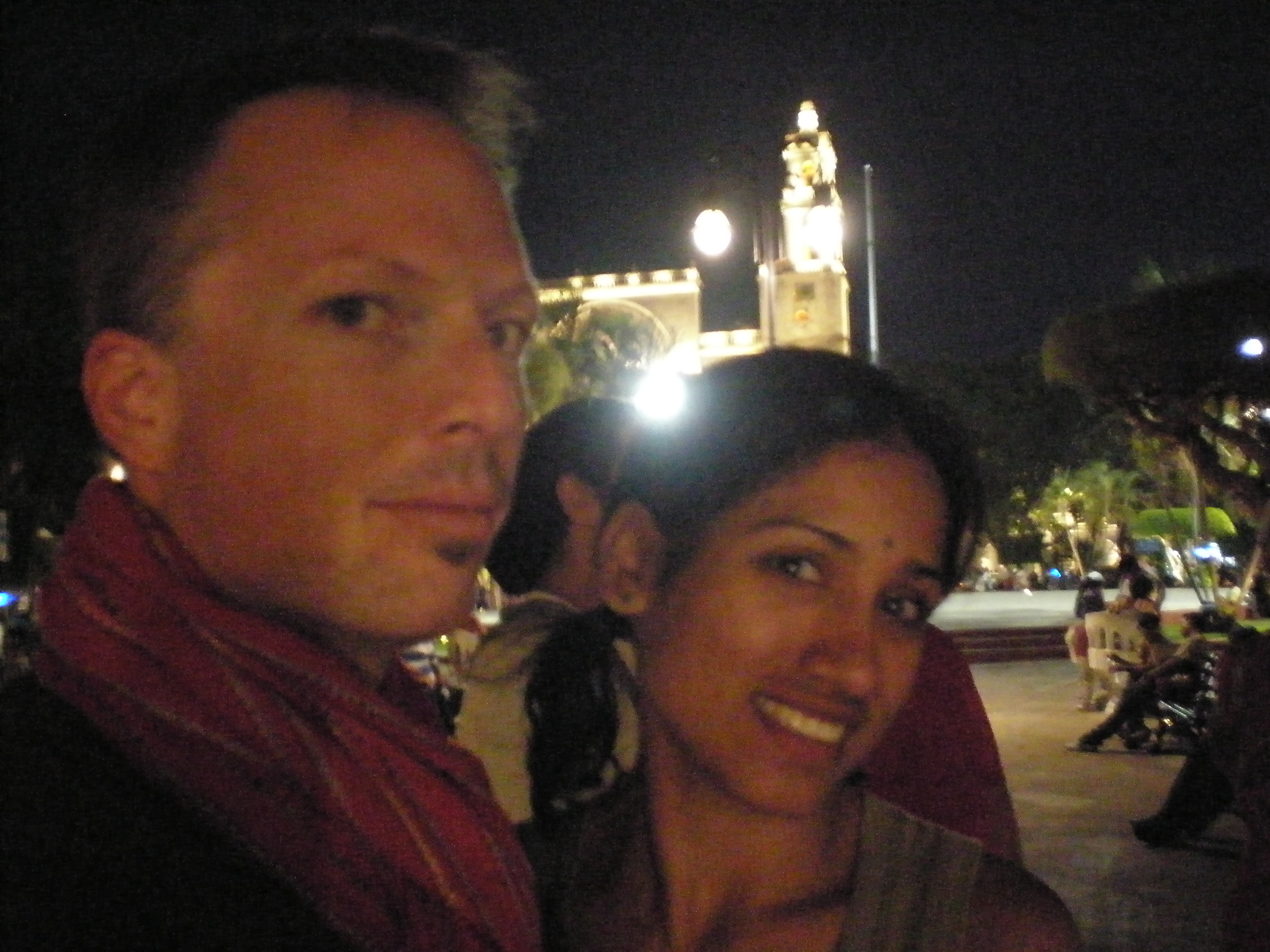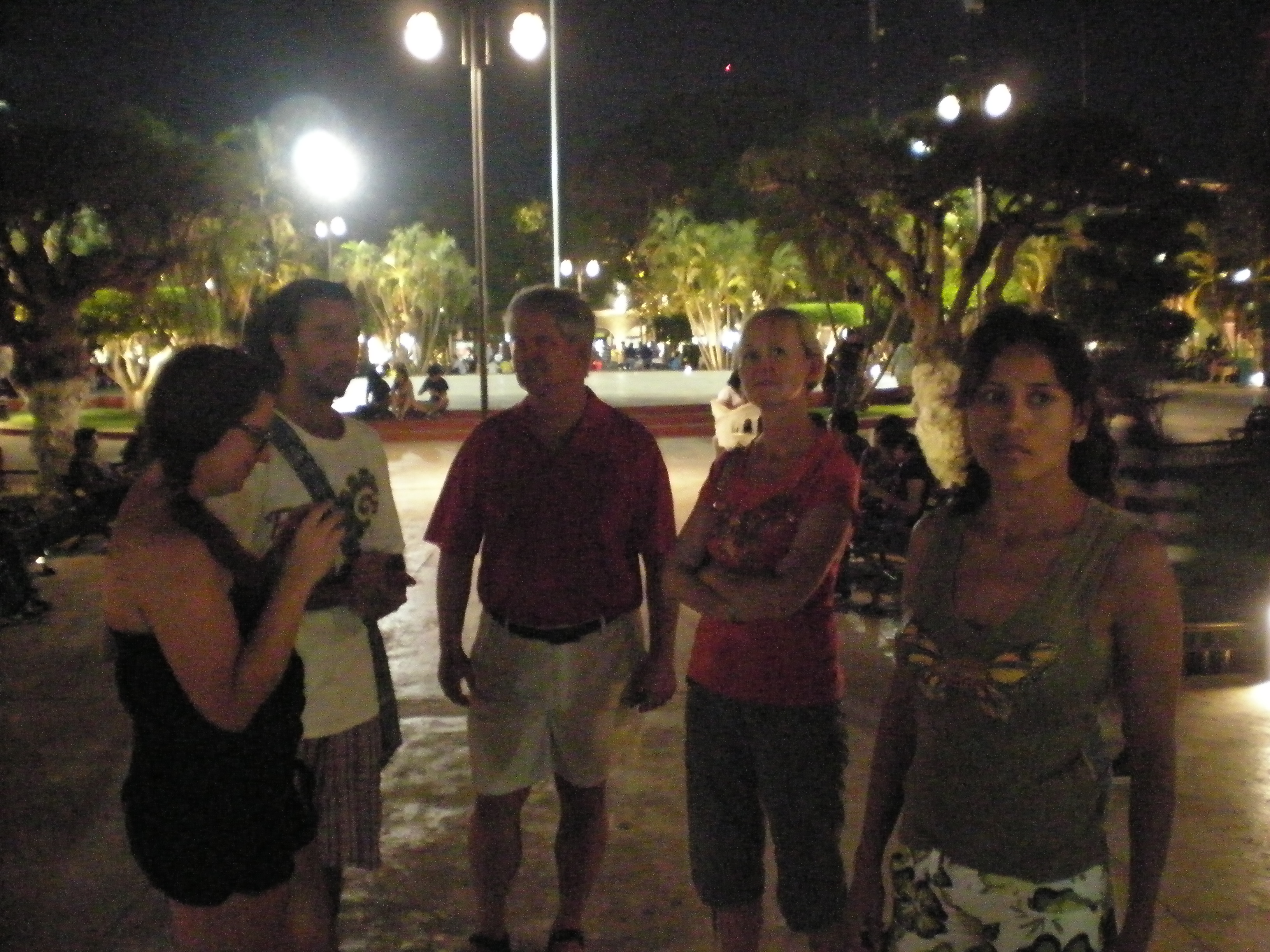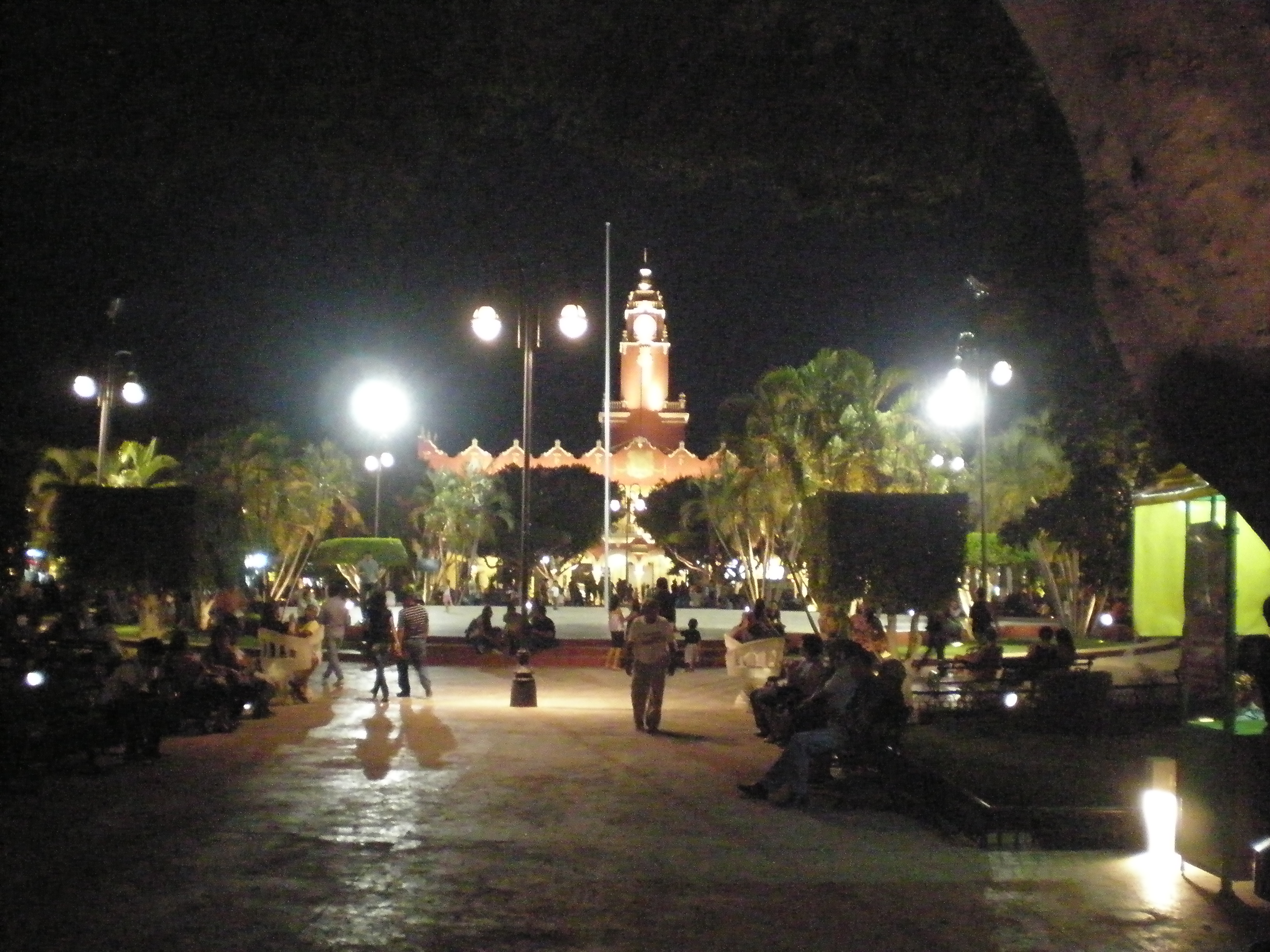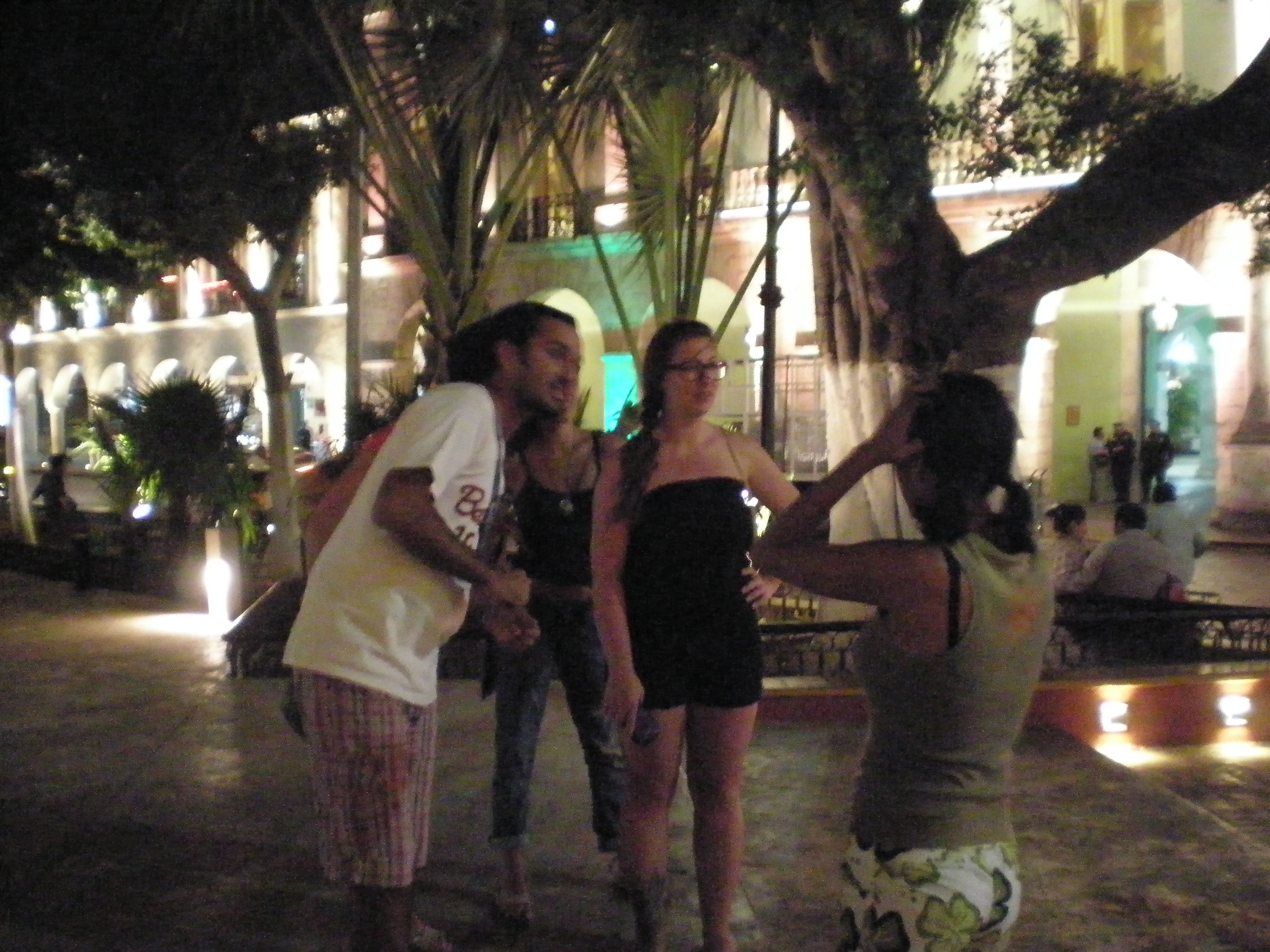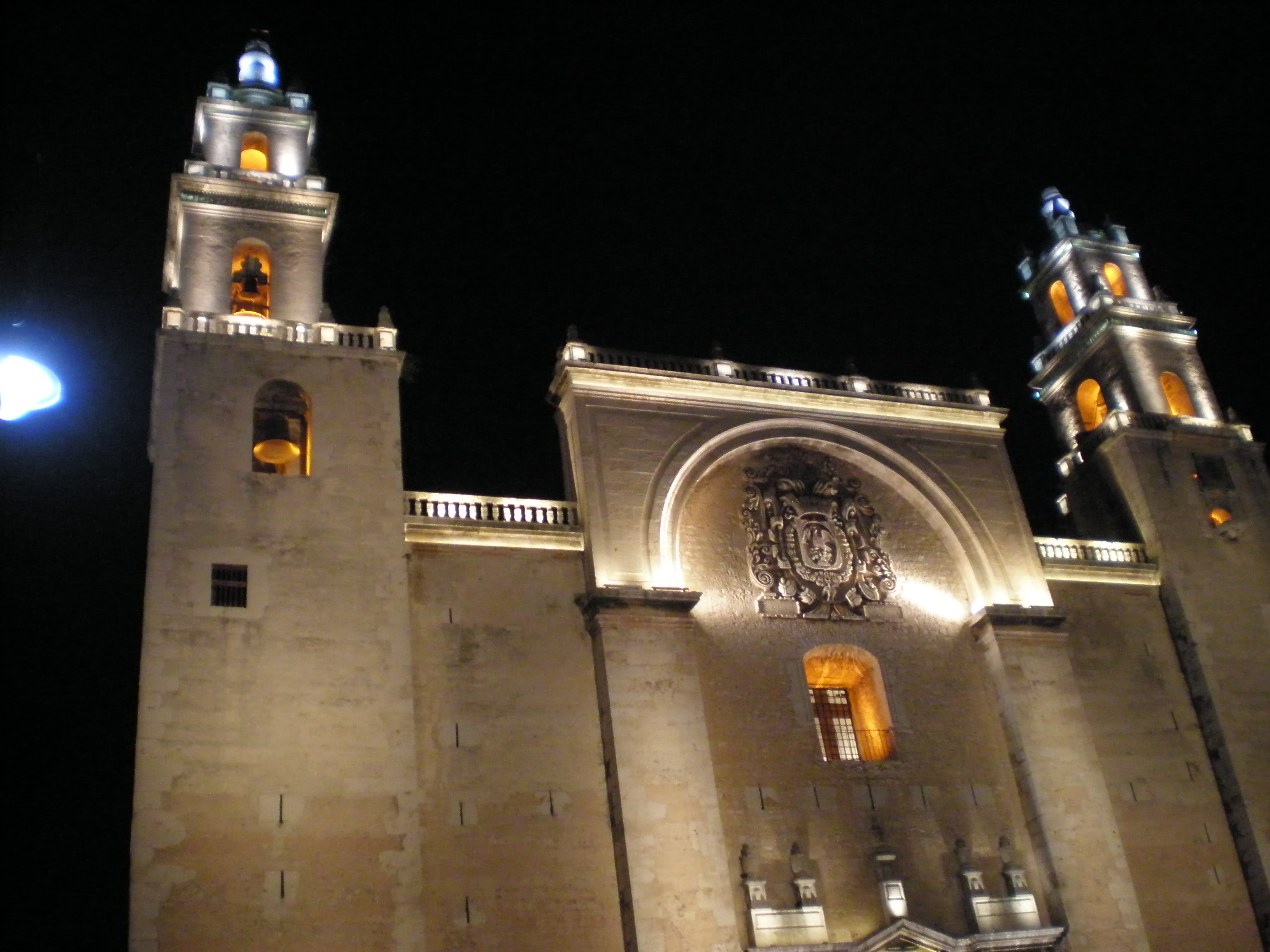 After that it was time to head back to our hotel and get a good night's sleep before an early rise on the following morning to head off to Palenque  and El Panchan. A long day, but a highly energetic and fun experience.
I'd previously been to Chichen Itza a couple of times but had never bore witness to the Equinox pyramid event…so that was pretty groovy in and of itself. And of course going with the group was a chance to share some of Cris and myself's favorite aspects of Mexico and the Maya culture.
Have you ever been to Merida, Ik Kil or Chichen Itza? Did you enjoy it? Have you never been but want to go? Let us know in the comments, and don't forget to check out the video!
Don't forget to sign up for our free newsletter to receive a complimentary copy of our 85-page starter book on location independence and living abroad, 30 Ways in 30 Days.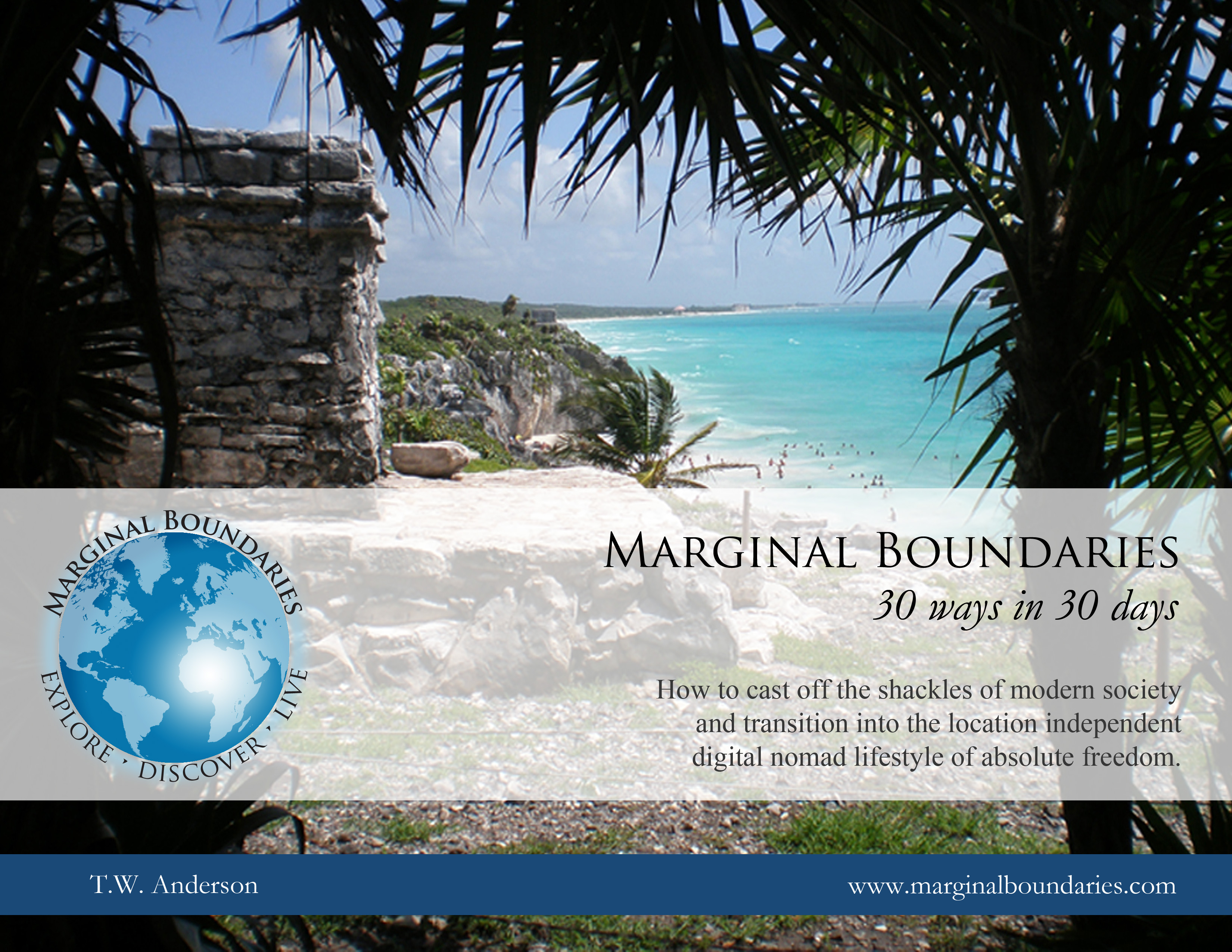 And for those of you looking to explore more of Cancun, Mexico up close and personal, take a look at our Live Like a Local immersion travel guide for the city, complete with information on applying for and getting your residency visa (an the various types), apartment rental information and recommendations, local markets, restaurants, tips on driving, negotiation, best plazas, local hangouts and beyond!
Get your Instant Download copy by clicking on this link or the image below!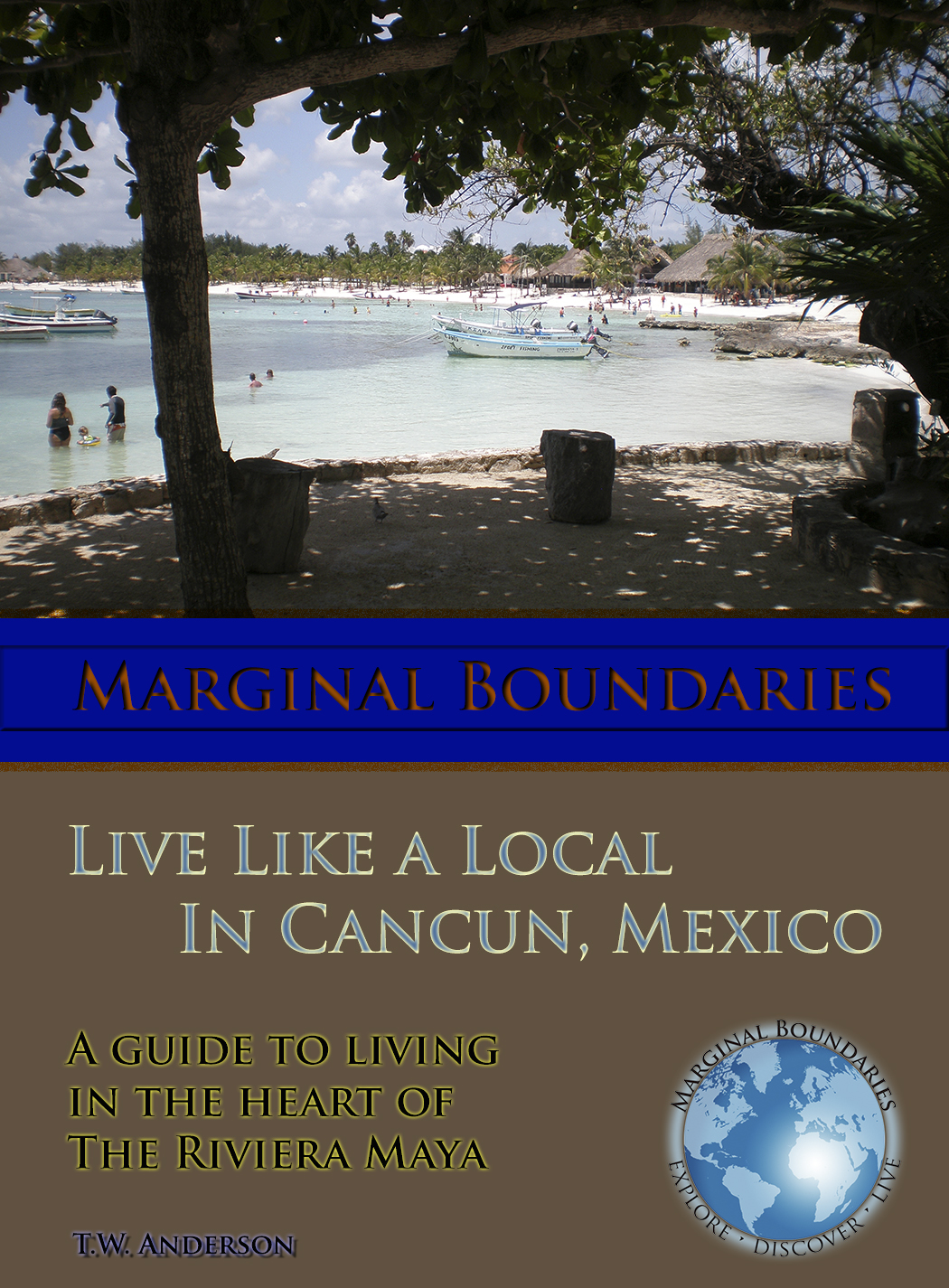 Looking for more information on a life of travel and how to live around the world, without a budget and zero plans? Check out our best-selling 568-page eBook that goes behind the scenes, complete with a laid-out map of how to achieve a life of absolute creative and financial freedom via full-time travel and location independence, in any corner of the world that you want to call home.
This isn't a book about backpacking, being an international vagabond or living in bug-ridden hostels with no hot water or  CouchSurfing and budget-traveling on bread-crumbs. This is a book for professionally-minded people who want to establish themselves as independent global citizens utilizing the power of the Internet, social media, joint ventures and lifestyle management to achieve a life of absolute freedom free of The Matrix.
Get your Instant Download copy today by clicking on this link or the image below!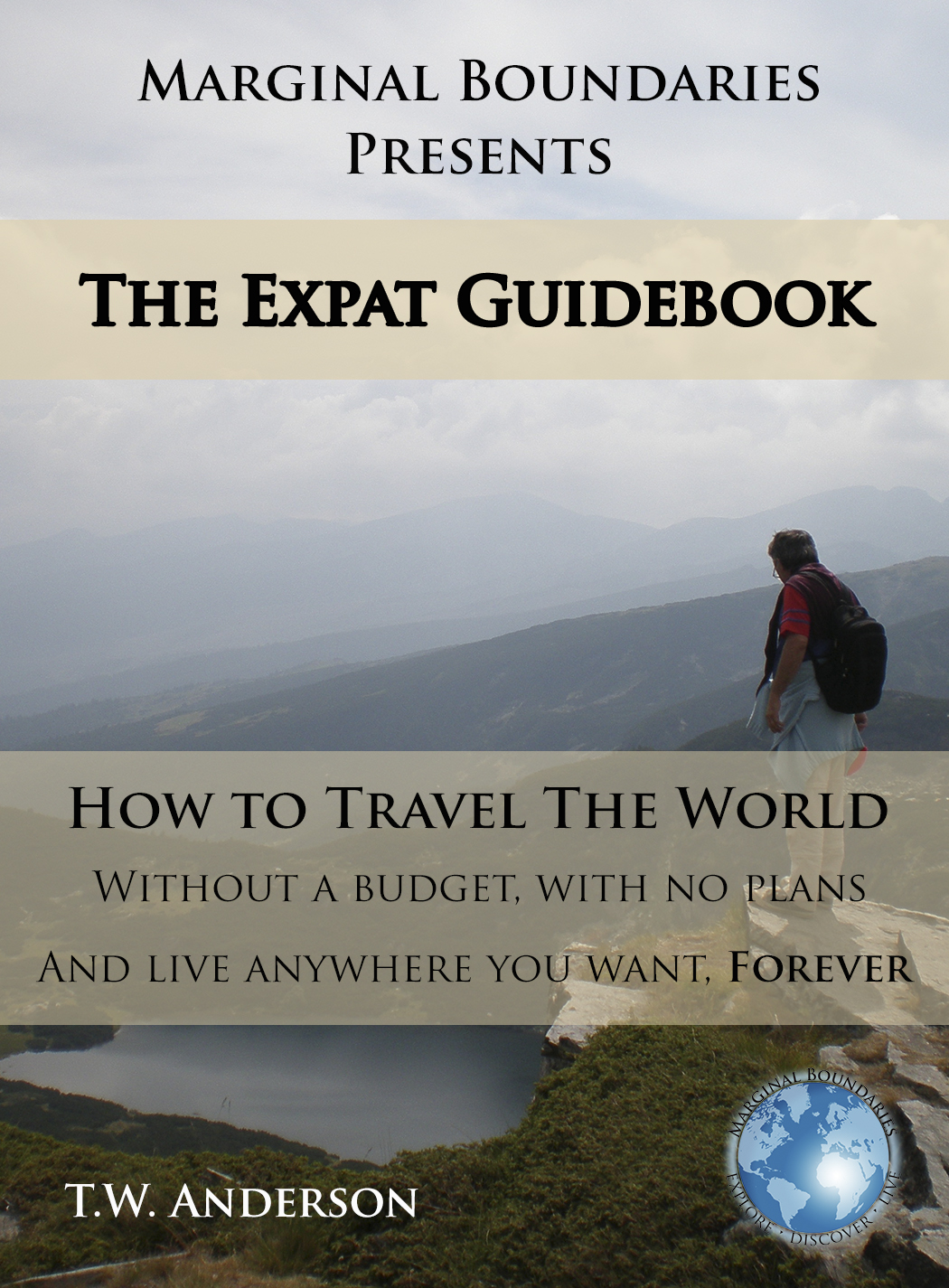 Looking for more information on universal understanding, global consciousness, creating your own reality through your imagination and mastering social media and passive income for absolute creative and financial freedom? Check out our best-selling eBook, Beyond Borders – The Social Revolution. It's a complete roadmap to building your brand from the ground up along with information how to achieve your own state of awakened enlightenment using the power of free information and globalization. 
Get your Instant Download copy today by clicking on the link or the image below!