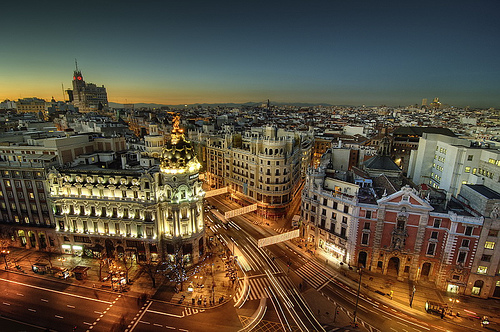 Spain. While the country itself has been hit in recent years by a number of economic hardships that have resounded around the world, it still remains one of the hottest destinations that digital nomads and expats alike should consider as a long-term destination for their location independent lifestyle. When you are working online and making a digital income, and are thus not affected by a slow economy, you can make the best out of a bad situation.
The heart of Castilian Spain, Madrid is a city with a history dating back over the centuries, home to the kings and queens of the country and rife with castles, museums, opera houses and more. Although it can be a bit more expensive than, say, Thailand or Mexico as far as long-term living goes, there are still a variety of residential areas that you can consider if you are looking to get the most out of your money.
And despite the economic downturn of the early 21st century, the Spaniards remain resilient and the city marches on regardless. The bars and restaurants remain packed full of locals and tourists alike, and there is plenty of modern infrastructure to keep you connected and working no matter which part of the city you choose to live in.
There are a variety housing options based on what you are looking for, starting with studio apartments and going up to three-bedroom houses, villas and small farm retreats just outside of the city. Not to mention there are numerous museums, parks and traditional plazas spread around the city, not only in the historic district that tourists usually explore when they visit Madrid, but also around the surrounding residential areas that house the majority of the locals. Everything is connected by a large subway network and there are also a network of buses that connect the city's neighborhoods to nearby towns.
With that in mind, the following list showcases some of the residential areas that you can consider, as well as the prices associated with living there.
La Latina
The city center, with its ancient churches, museums and parks, is the place for nomads who want to be in the center of the city's cultural developments. The district of La Latina, a short walk south of the historical city center, is a typical madrileño district, with tapas bars, clubs, restaurants and traditional shops. The area is filled with students and with madrileños who have lived in this area for generations.
Transportation
Bikes are used in this area, walking will get locals to anywhere in the city center and the La Latina subway station is the area's main transport link.
Housing
Studios can be found for less than 500€ a month, and a two bedroom apartment costs around 700€ a month. Obviously, the farther away from the city center and transport links, the cheaper the rent is. Most of the apartments out from the city center are in need of upgrading, so don't expect pristine, newly washed walls and fresh ceramic tile, and a room in a shared flat is around 250€ a month.
Chueca and Malasaña
The district of Malasaña, with its many art galleries, chic lounge bars and ethnic restaurants, is favored by young visitors and out of town professionals who want to live near the places where they party on a nightly basis. The Fuencarral shopping street, with several organic stores, boutique stalls and independent shops, is an area for the younger, hip crowd. Nearby Chueca is considered the capital's gay district and is known for its many bars and lounges. 
Transportation
The subway stations of Alonso Martínez, Chueca and Tribunal connect this district to the rest of the city.
Housing
Smaller studios in old apartment buildings, most of them located close to the bars, can cost upwards of around 500€ a month. There are many shared rooms available for around 300€ per month. This district is close to the historical city center, where a small apartment is around 800€ a month. The stately apartment buildings located on the other side of Malasaña, where the larger, two and three bedroom apartments are found, start at around 1100€ per month and go up from there. Really only ideal if you are a family or several people living and working together for a set amount of time.
Chamartín
Located north of the city center, near the business district of Plaza Castilla, Chamartín is an area perfect for expats with families and expats who travel on business. The Santiago Bernabéu Stadium is one of the area's main landmarks and the Berlin Park is one of the largest nearby parks. There are several international kindergartens and schools nearby, including the German School, the kindergarten section of King's College British school and several private and public Spanish schools.
Transportation
Chamartín's main subway station has three lines and a regional train station. The subway has access to the main train station that links the district to other main cities.
Housing
Price for a 90 m² apartment is around 1000€ per month in those areas closest to the subway. The neighborhood's secluded ancient villas can cost twice as much, so don't expect to spend a lot of time in this part of the city unless you can afford to shell out 2-3k Euro per month in rent, plus utilities.
Las Rozas and Majadahonda

Another expat area, this one adapted to families with children, is the town of Las Rozas. Located to the northwest of the city, the houses are larger and expats can choose between chalets and apartments, all of which are surrounded by green spaces and plenty of parks. The nearby town of Majadahonda, located a bit farther from the city center, is another place for families. There are numerous international schools, malls and parks in these two towns, and while you are out a bit from the city center, it's also significantly more tranquil.
Transportation
A car could be considered necessary for those who live in this area, due to the fact that you are quite a ways out from Madrid proper. These towns are connected to the city by several highways and there are buses that link the towns to Moncloa, a central neighborhood in Madrid. A cercanías regional train provides a link to the business district and the city center.
Housing
A three bedroom, two bathroom apartment costs at least 900€ a month, and a house is around 1500€ a month. Most apartment buildings and houses have swimming pools and sports facilities, which gives you more "homey" options in comparison to the smaller apartments of central Madrid.
This post is brought to you by Destinia, a company offering a wide range of services including 180,000 hotels, worldwide travel packages, the best prices and a new flight search engine that is capable of searching a large number of airlines until finding the best offer.
With over 1,500 copies sold, our flagship 568-page eBook is what started it all. Learn how to travel the world like I do: without a budget, with no plans, funded completely by your website and online ventures.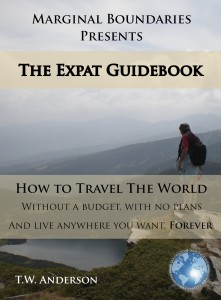 Get Your Copy Today!
Unplug from The System, cure yourself of The Greedy Bastard Syndrome, tap into your universal potential and create your own reality. Build a brand, travel the world and realize your cosmic consciousness.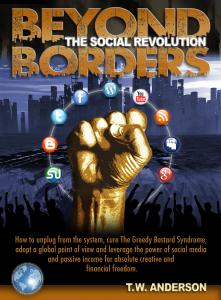 Get Your Copy Today!