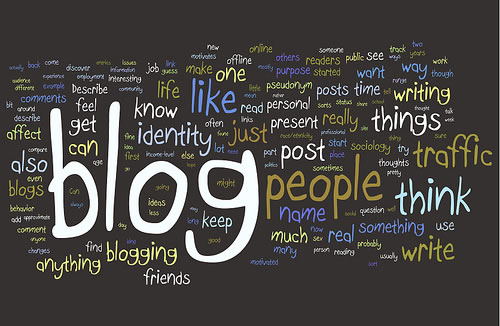 The following is a guest post by Destination Freedom member Jen Welzel. For more information on our three-month long social media, passive income, brand building, blogging and Spanish language immersion retreat going on in The Riviera Maya, check out the photo albums on our Google+ or Facebook pages or the ongoing videos at our YouTube channel.
Life Altering Encounters
Chris Guillebeau – Author of two best sellers (The Art of Non-Conformity and The $100 Startup) and a highly successful blog (AONC), Chris set out to change the world, and in my opinion, is doing so one mindset at a time.  I picked up his book last year when I was searching for something more, and his words literally changed my life.  He shares his personal story about how he went from working in the Fed Ex Hub to deciding to travel to every country in the world.
The major theme I took from his books was you don't have to live your life according to "The American Dream".  If you have another dream, go for it with every ounce of your being!  The only prerequisite is that you have passion for the things you are pursuing.  Through his books, I have discovered passions hidden deep within my soul that I thought were forever lost, such as writing, researching and connecting.  I have met Chris personally, and not only is he kind, he really wants to help.  And he has helped me in more ways than one.  I highly recommend his products and articles to anyone that is looking for something different in their lives.  Along with books and unconventional guides, he also has a member site called Travel Hacking Cartel where tells you step by step how to get thousands of airline miles per year.
James Clear – This is a newer blog that I have recently discovered, The Art of Becoming Better.  It's a blog about setting and achieving your goals, but what sets James apart from the 100's of other goal writers out there, is he breaks the art of setting goals into an easy to understand process that you can use anywhere in your life.  You can find his formula on his post, How To Consistently Accomplish Your Goals.
I am a habitual goal setter, but I never get anywhere because my goals seem so un-achievable!  With James' simple formula, I have found the confidence I need to reevaluate my goals and actually achieve the things that are important to me.  He wrote another article earlier about the difference between Performance/Appearance based Goals and Identity Based Goals.  For the first time ever, setting goals finally made sense!  I've never heard them explained the way James explained them, and suddenly I understood the mechanics of a goal.  You can check out that article here: Identity-Based Habits: How to Actually Stick to your Goals this Year.
T.W. Anderson – During my search for living a location independent lifestyle, I came across an article by Tim at Marginal Boundaries.  The article talked about living in different countries as a local (Live Like a Local 101).  This resonated with me.  Living like a local… that is genius!  He went on to show what his expenses were, and they were far less than what I was paying in America, so I was definitely intrigued and I subscribed to his mailing list.
Shortly thereafter, I got a newsletter about a retreat he was putting on.  Destination Freedom was exactly what I was looking for in my new life plan.  I jumped on it, and as of this publication (March 12th, 2013), I'm in Cancun at the retreat, where we are working on building our brands, social media outreach networking, passive income, Spanish language, friendships and fun!  If anyone else is interested in help setting up their online businesses so you too can have the freedom to travel or do whatever else you are passionate about, Tim has spaces open for his summer and winter retreats, however his winter retreat is almost full!  Contact him for more details.
Justin Mussler – I started following Justin from The Great Family Escape before they left for their big trip, and it was really inspiring seeing his whole family prepare to leave.  It gave me the confidence I needed to believe that I could leave with my kids, and it wouldn't be as hard as I had imagined.  When I first started on my blog, I couldn't get past what I should write for my first post and he gave me some great, yet simple, advice.  "Just start writing!!"  So I did.  I love how the traveling family community is so close nit and supportive of new comers.
Favorite for Resources and Information
Derek Baron – AKA Wandering Earl is a new (to me) blog that I found recently which soon will probably graduate to Inspiring Reads list.  I have yet to break into all the wealth he has on his site, but one of my favorite posts so far is 42 Ways you Can Make Money and Travel the World.
I have read a lot of these posts by different people, and so far his is the most creative.  I am already in the process of earning money through freelance work, but a few new ideas I found on this post that i want to look into are:  Chair Massages at Hostels (I used to be a licensed massage therapist, so why not?!), Bartending, and my favorite is Editing English Signs/Menus!  One of the things I really love about Derek is he is very knowledgeable about local cultures and customs, and he is a big supporter of local economies.
I definitely recommend you read his kidnapping post, (Thank you to the Militant Who Stole My Car!).  He had me laughing uncontrollably.  And if you want to join me on one of his tours to India in September and October or his tour to Romania in June, here are the details: Announcing More "Wandering Earl Tours" for 2013!
Nora Dunn –  If I ever have questions about finances on the road or the logistics of travel, I go to Nora's site, The Professional Hobo.  Her posts are fun and easy to read and understand.  In case you have that nagging feeling in your gut that you might have forgotten something, head over to her resources page, and you're bound to find something you missed!
Annie Andre –  The reason Annie from Practical Adventurology really caught my eye was because she posted a blog article about having to petition the court to live in Paris for a year with her kids.  I am going to have to embark on a similar journey since I share custody of my son with his dad.  So far, she is THE ONLY single parent I have found that was able to travel with joint custody… so hopefully I will be joining her ranks!  You can read about her journey here: How to Travel or Live Abroad with Kids when you Ex says NO!
Tim Ferriss – I am just starting to read Tim's book 4-Hour Workweek, and so far it's great.  I've seen a few videos about Tim and the life he leads, please sign me up!  I am not great at time management and putting my energy towards the most productive things, but Tim is.  He has dozens of case studies, and the best thing is, he tries everything on himself first.  Then he shares it with his readers.
Best Lists Ever!
I love lists, and I love packing lists even more!  Here are a few different lists that I have come across that are my favorite.
Devon Mills – Devon from Answering Oliver has a detailed packing list, down to the exact packing devices she used.  I ended up buying the same pack as her because I loved all of the pictures.  Her blog is very heartfelt and honest.  I loved reading about her journey from leaving her job, to her travels overseas, to her realization that she didn't want to travel long term.  Short term travel suits her better, and I respect her honesty.
Alex Jimenez – Alex runs a blog called Travel Fashion Girl, and if you ask me, she couldn't have picked a more perfect niche!!  I am completely fashion illiterate, and she makes packing fashionably as easy as learning the ABCs.  I plan on using her London Packing List for my upcoming trip in July.
Erin McNeaney – Erin and her partner Simon run the blog, Never Ending Voyage.  They are digital nomads and live on the road.  This is one of my favorite informative blogs.  They have practical advice, good writing, great ideas.  Simon is an iOs developer, and they have developed an app for travelers called Trail Wallet.  Unfortunately, they don't have an android version, but I think I should approach them about creating my own!  They do however have an extensive, awesome packing list.  They travel the world full time with 1 carry on bag each.  That is impressive!
Excellent Marketing Blogs
Corbett Barr – Think Traffic is all about building a profitable audience for your site.  I first learned about him when I came across a post about real writing (33 Things I've Never Told You or How To Re-Introduce Yourself and Kick Your Watered-Down Self in the Ass).  I was having a difficult time thinking of content to write in my blog and this was a nice catalyst.
Glen Allsop – Glen with ViperChill releases content that is well worth the signup!  One of his specialties is Niche ideas that he doesn't have time for, and I think it's ingenious.  You can sign up for Cloud Niche to get in on the goodies.
Pat Flynn – Pat runs Smart Passive Income, one of the leading passive income websites on the web to-date. His entire website is dedicated to helping people get off the ground with their passive income projects, and he has a ton of social media tips as well. From his Be Everywhere post talking about the importance of having multiple networks to his Passive Income 101 section, there are few people out there who are as giving with their information (and income reports) as Pat.
With over 1,500 copies sold, our flagship 568-page eBook is what started it all. Learn how to travel the world like I do: without a budget, with no plans, funded completely by your website and online ventures.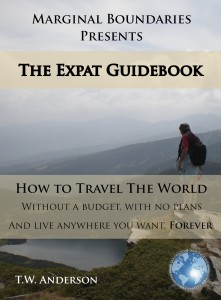 Get Your Copy Today!
Unplug from The System, cure yourself of The Greedy Bastard Syndrome, tap into your universal potential and create your own reality. Build a brand, travel the world and realize your cosmic consciousness.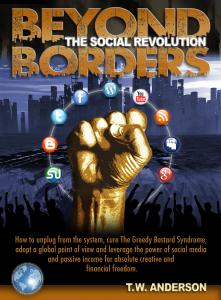 Get Your Copy Today!