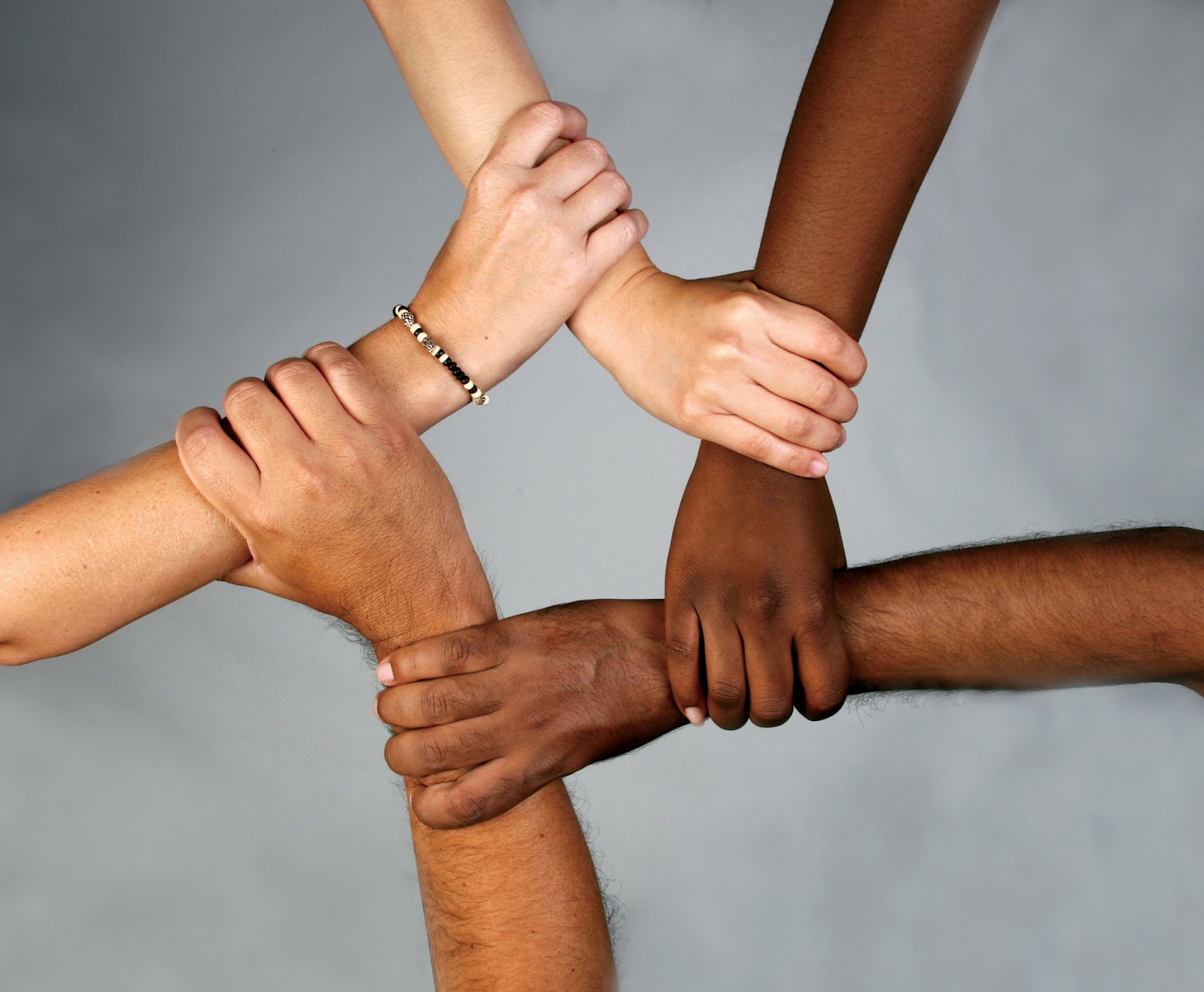 People often ask me what it is about travel that initially drew me to a life of continual exploration as an international expat and global citizen. I can easily point to Indiana Jones as my primary influence as a child growing up in the 80s; a life of adventure around the world, exploring other countries, speaking other languages, discovering sights unseen and paths untrod by the average, ordinary traveler. But more than anything else it is the people, the cultures and The Human Experience that makes travel such an important part of my life.
Communication is vital to the social evolution of our species. It is only through communication that we will fully overcome the violent tendencies of certain people and governments whose sole desire is to pillage, rape, kill and destroy other cultures. But beyond simple communication are the social values, the cultural differences, that should be embraced as part of the overall Human Experience as opposed to being feared and hated simply because they are "different".
We are living in amazing times where globalization has allowed for instant communication and a dissolving of cultural boundaries and barriers. The entire species is advancing towards a common goal now with the advent of free information via global Internet, and almost everyone understands now the importance of sustainability and working together with our planet since we are all one great big symbiotic family.
Social media, crowd funding, YouTube, Google and beyond have opened the world to the entire population as opposed to just a select few. The concept of a "third world" country has almost completely disappeared from the map as every country has begun rapidly developing in the modern era. Anyone, anywhere, can create an idea and a way of life for themselves just through creativity and tools such as social media; it's not merely those who come from certain countries or who speak certain languages.
One of the ways to explore the human potential at its most basic level is to actually go to other places, explore those countries, live there among the people, learn their cultures, study under their spiritual leaders, understand their history and where they come from and how they are just exactly the same as you or I or anyone else on our home, Planet Earth.
There is more to traveling than just going to a place and being there. It's all well and good to snap a few photos of you and your significant other or family on the beach, living it up while on vacation or while backpacking through a country and seeing the landscapes and the flora and fauna of a place. But it is the people, the cultures, the history…these are what make a place unique, not the zip-lines, the cave-tours, the hot-air balloon rides, the 4-wheel treks, the scuba diving, the snorkeling or the various vacation activities that so many people wrongfully associate with "traveling abroad".
One of the biggest issues plaguing the travel blogging and travel industry as a whole is the objectification of the people and places that bloggers and weekend warrior backpackers are visiting. That is, their blogs and articles depict travel as a form of consumption and objectify the people of other countries as opposed to actually immersing themselves in the culture and learning about the people and exploring who they are and where they came from.
Sure, it's cool to check out a flashy blog or magazine article full of photos of an adventure traveler or couple as they zip-line their way down a canyon in Argentina, or take a hot-air balloon across the expanses of Turkey or go cenote-diving in The Yucatan of Mexico, and there's plenty of adventurous text to go along with these types of articles. But where is the cultural immersion? Where is the human exploration? Where is the communication, the connection, the exploration and respect of culture?
The best way to learn about a country and its culture is to live there for an extended period of time. One of the things I really enjoyed about the Young Adventures of Indiana Jones was the continual emphasis on learning the language of the countries that young Indy was traveling to with his family. And as the show progressed into an older, young adult phase, the languages he had picked up as a child while traveling with his family allowed him to experience things far beyond the tourist phase.
The establishment of relationships. An understanding of the culture and religion of a place. A connection with its people. Real, actual conversations and connections as opposed to "another beer, please", or "I'll have an espresso", or pointing at pictures on a menu while you fumble your way through ordering something.
Living, working and studying abroad on a long-term basis is the only way to fully appreciate cultural immersion and globalization. There is also nothing quite like exchanging your home for a comparable one abroad or renting or buying property in a foreign destination.
Vacationing or backpacking through a destination is only traveling. You are skim-reading the book. You are a glorified tourist, someone who might be spending more than just a couple of days or a couple of weeks in a place, but a tourist nevertheless. Living in another country, going native, speaking the language, immersing yourself in the culture and its people, on the other hand… this is the only way to truly experience a destination. When you live in another country as an expat going native, you are reading the whole novel as opposed to skim-reading.
Making the move to live abroad is the ultimate travel experience, and for many it is the fulfillment of a lifelong dream. For others, it is the result of chance and circumstance (my own was a combination of the two; a lifelong desire to travel and the crash of the construction industry in the U.S. at the end of 2006 and into 2007).
Going to a place, visiting the major (and minor) sites, snapping a few photos of the food, getting some pictures of the locals, doing the scuba diving tours and the hot-air balloon rides and renting a scooter to zip around Rome while sipping espresso in one of the many endless corner cafes…all of these things are absolutely adventurous and fun and exciting and are certainly worth doing while on vacation and on a generalized globe-trotting adventure…but there is a big difference between traveling and living in another country as an expat.
Acceptance of all cultures on an equal level is the first step. The second is learning the language. Beyond that, it's all about connecting with people on a local level. Exploring The Human Experience. Rather than objectifying the people or their home by simply coming in with your $5,000 worth of camera gear and snapping photos of the "poor little natives" while you scuba-dive and snorkel and laze about on the beach, you actually live there. You support the local economy. You develop friendships with your neighbors. You build relationships, business partnerships and global connections.
Expand your mind. Learn another language. Immerse yourself in the culture. Become one of the people. Celebrate their holidays. Respect and appreciate their cultural values. Explore. Discover. Live.
There's nothing wrong with being a tourist and a complete newbie. I've been one plenty of times, and I'll continue to be one when I take vacations and initially visit a place before I've learned the language and worked my way into the culture. And there's absolutely nothing wrong with adventure travel and enjoying "the good life" while visiting a destination Simply keep an open mind and remember that cultural experiences, immersion and human connections can only be developed through time and communication…not merely through consumption and objectification.
With over 1,500 copies sold, our flagship 568-page eBook is what started it all. Learn how to travel the world like I do: without a budget, with no plans, funded completely by your website and online ventures.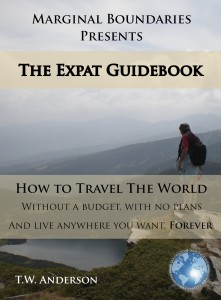 Get Your Copy Today!
Unplug from The System, cure yourself of The Greedy Bastard Syndrome, tap into your universal potential and create your own reality. Build a brand, travel the world and realize your cosmic consciousness.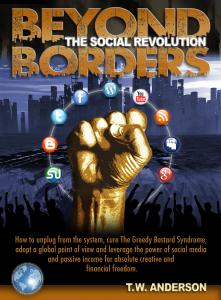 Get Your Copy Today!