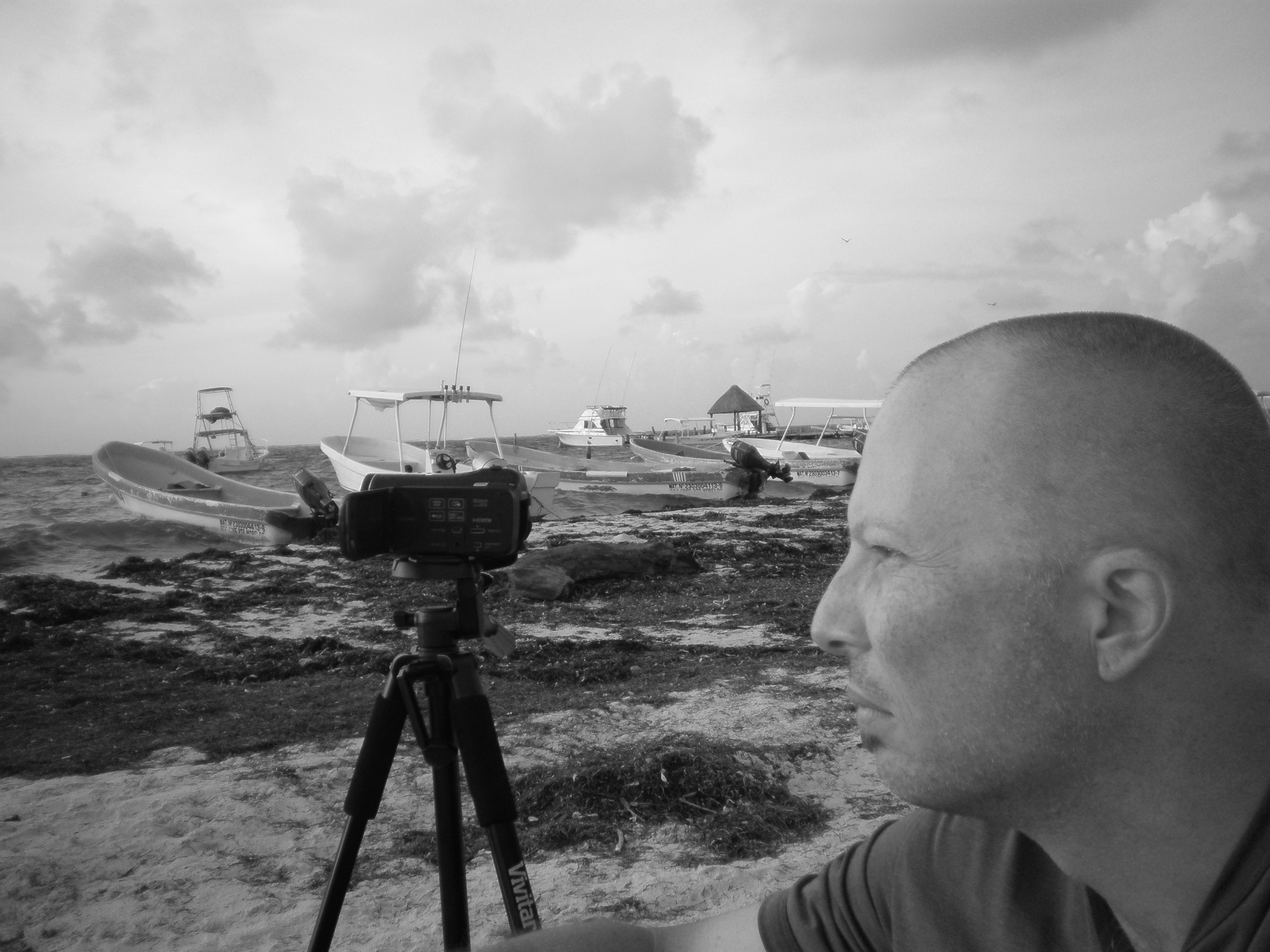 October 8th Update: We still have a few spots open, including the fully furnished apartment where you can stay rent-free during the program! Don't forget registration ends October 10th.
Hey everyone. Tim here, and I've got a special announcement for the Marginal Boundaries community.
Freedom is the establishing of oneself without the need to rely on others, whether they be friends, family or a system of government or banking. The whole goal of obtaining absolute freedom is to know that when push comes to shove you can stand alone against the rising tide of change without needing to rely on any one person or group. It's financial independence and international citizenship at its most basic core…but while your goal is one of individuality, you shouldn't be going at it alone.
There is a difference between self-reliance and networking with others, and dependence on the system. An absolutely free and independent professional working together with other like-minded professionals can move about the world as they see fit, taking advantage of global opportunities as they present themselves, no matter if that means going to Chile or New Zealand or Italy or England or Mexico or Bulgaria. One of the sheeple, still plugged into The Matrix, who is dependent on the system for their job, for their medicine, their livelihood and beyond, only exists at the whim of those who control the system. One is a position of strength and independence; the other is a position of obedience and reliance.
One of the most important aspects of taking your life on the road so that you can establish absolute freedom is building a network of like-minded people who you can form working relationships with. Working together with others is not the same thing as relying on those people. Instead, you are forming connections with like-minded entrepreneurs, expats and fellow travelers who are all working towards a common goal. Your objective is to become financially separated from wage slavery, to no longer rely on the system of "work for the next 40 years to pay off your debt to society", and to become a completely free and independent individual who is beholden to no one…all while utilizing a network of tools and resources built up by others just like you.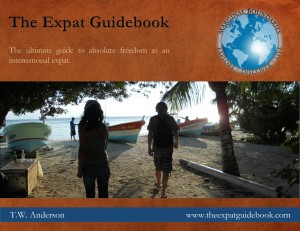 I've already written about this in great detail in The Expat Guidebook, laying out the floor plan for how to build a brand and website, how to generate an online income, how to network with others and how to leverage yourself into the top positions in Google and social media so that you have exposure, and thus sales, as you build up your online enterprise which allows you the freedom to travel anywhere you want, or to simply break free of being a wage slave for someone else's benefit and go to live somewhere you have control of your life. A good 30% of the book is dedicated to this topic, while the rest is about language immersion, cultural immersion and other information related to full time travel.
Now, I'm going above and beyond simply writing about it. On October 15th, 2012 I begin teaching a three month course on entrepreneurship, brand building, social media management, networking and establishment of online income. I will be covering in explicit detail all of the elements described in The Expat Guidebook that relate to making money online and creating a passive income that will allow you to travel anywhere you want without a budget, as well as provide proof of income for governments around the world so you can establish yourself on a path to secondary residency and expat living at the cultural immersion level. Full time travel and international citizenship so you can take advantage of global opportunities rather than be chained to a desk working for someone else's benefit.
During the course you will:
Develop a brand and/or concept in a team environment
Build a website alongside your peers
Network with other entrepreneurs in my existing social networks from cities around the world, as well as expand alongside your classroom peers into other social networks
Leverage your product/idea on a global level
Learn how to utilize Facebook, StumbleUpon, Twitter, YouTube and other social media platforms to market your product/service
Learn/expand your SEO (search engine optimization) understanding and how to backlink/rank your website in Google
Begin ranking your website in Google
Learn website development as you take your website from concept to functioning site with sales of products and services
Establish an online income
Master social media to leverage your product and services to a global pool of clients and customers
Work through, step by step, the methods described in The Expat Guidebook to create a brand, build a site, rank it, and grow your online presence and ranking in the search engines
Graduate with a website/brand/service that makes you enough money to travel and live anywhere you want in the world, and connections that will carry you into expansion in any direction you desire
Courses start on October 15th, 2012. These are online classes offered in a group setting via Skype Video. You will need Skype, a webcam, microphone and high speed Internet to participate. If you want to travel to Cancun, you can physically take part in the classes. I have an apartment which has a fully furnished 2nd bedroom that a single individual or a couple could utilize (your rent/utilities/etc. would be covered in your course fee) for the duration of the program. However, the apartment room is on a first-come, first-serve basis.
There are two options:
Monday, Wednesday and Friday from 7 p.m. until 10 p.m.
Tuesday, Thursday and Saturday from 7 p.m. until 10 pm.
This is local Cancun time, which is Central Standard. Google it to figure out where you are in relation.
Classes are taught primarily by myself, but there will also be guest speakers throughout the program. Other bloggers, graphic designers and entrepreneurs from around the world will be discussing in greater detail the importance of globalization, self-reliance, social media and how to leverage it to your advantage in managing your online enterprise.
This is a 12 week course that will finish January 4th, 2013. Upon completion of the course you will have:
A functioning website offering a product or service
An online income
An global network of travelers, entrepreneurs and online professionals to tap into
Comradarie built up through interaction and growth with a small team of entrepreneurs,  paving the way to joint ventures, larger social networks and increased financial freedom for everyone involved
Everything you need at your fingertips to continue expanding your business around the world. Or, in the case of those of you who already had a budding business in the first place, you will have expanded your network, increased your income and thus seen an expansion of your existing enterprise
You can join either group. I am limiting each class size to no more than six entrepreneurs per so that I can ensure the intimacy of the project and make sure that each individual receives the full attention they need to get their project off the ground. This is a group setting, which means the goals of the group overall are to help each other in the conceptualization and realization of the ideas presented in the program. This will help foster the networking and social entrepreneurialism that will carry you beyond the project.
Registration ends on October 10th, 2012. The cost of the course is €1,500. (1,500 Euro)
1/3 of the payment is due upon registration, with the 2nd payment due on November 10th and the final payment due upon December 10th. Payments can be made via PayPal or wire transfer/direct deposit.
For more information, email us at frontdesk@marginalboundaries.com.
This is a serious program for serious players. Maybe you are stuck in the cubicle and don't know how to get out. Maybe you've been working on your location independence for years but just never seemed to gain enough traction to get your idea moving forward. Maybe you are tired of filling out job applications and seeing your savings dwindle away while you submit hundreds, if not thousands, of applications, only to hear a resounding "NO" shouted back in your face, day after day. Maybe you are someone who has been sitting on an idea egg for months or even years but just never really knew how to get started. It doesn't matter who you are or where you live; anyone can become an independent global citizen, free of 40 hour work weeks and slave-like working conditions within The Matrix.
Now is the time to take action. There is a limited window of opportunity. Register your spot today.
October 8th Update: We still have a few spots open! Don't forget registration ends October 10th.
With over 1,500 copies sold, our flagship 568-page eBook is what started it all. Learn how to travel the world like I do: without a budget, with no plans, funded completely by your website and online ventures.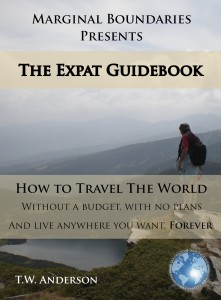 Get Your Copy Today!
Unplug from The System, cure yourself of The Greedy Bastard Syndrome, tap into your universal potential and create your own reality. Build a brand, travel the world and realize your cosmic consciousness.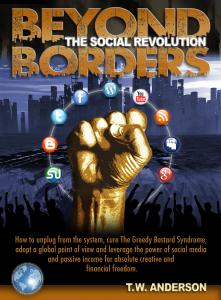 Get Your Copy Today!