London is a huge metropolis. The streets are all alike, the underground is a big maze. It is easy to get lost here. I can't tell how many times I have found myself walking down a street, not knowing where I am only to find a building or fence that I thought I have seen before. I could not have been more wrong.
When you arrive to the city, I strongly suggest you pick up a copy of London A-Z, it has all the underground lines and all the streets and districts (boroughs) listed in a clear and concise manner. It is a tremendous help. The book is not expensive and it will save you a lot of time.
There are a few options to chose from when it comes to moving around the city. An obvious one would be public transportation. Let me warn you though, public transport in London is expensive. The city is divided up to zones; the more zones you cross in any one journey the more expensive the fare will be. This is not true for buses, as they have a fixed fare no matter how many stops you take.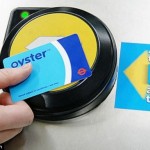 Anyone who spends more than a few days here should pick up an Oyster card. It is a small electronic card that you can buy from most news stands that gives you a discount on every trip you take. I don't have to tell you how quickly those add up. It is a must have.
They can be topped up with money on a pay as you go basis, or you can add travel cards to them (weekly, monthly, yearly, etc.). You have to touch them to the Oyster reader at the beginning of every journey and touch them out at your destination. Be sure  you do this, as there is a penalty if you forget to do it.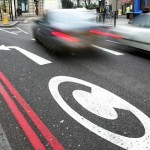 What most tourists don't realize is that stops are fairly close to each other. Buses stop almost on every corner and the underground stations are no more than 10 minutes walk apart. So if you are travelling small distances, it is a good idea to get your A-Z and do a bit of walking.
Be wary though, the cars are going the opposite direction here (if you are from the U.S. or Europe or most of the rest of the civilized world). It is easy to look the other way and find yourself in front of a car. Always make sure you look both ways!
If you have time, it can save some money if you cut out the Tube (that is what Londoners call the underground) and take buses instead. But with congestions, travelling time can add up. It is something to think about.
Speaking of congestions. London being a major city, traffic is hectic and for that reason they have a congestion charge in the inner zones. It costs £10 every day and it allows you to drive into roads marked with a big C. There are some exceptions however, such as electric cars and motorbikes. If you happen to drive one, you are free to go wherever you like.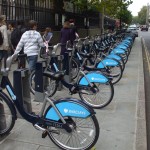 Bicycles are another great option. It can be a lot of fun, and with Barclay's hire a bike scheme, it just got a lot easier. They are the blue bikes that you can find near most stations. You can chose a pay as you go theme, or get a pass for them. In the later case, if your destination is within 30 minutes, you will not be charged extra. Just remember to ride on the left side of the road in the bicycle lanes.
There are a few extra ways to travel here, which can still be used with an Oyster card but they are charged as separate services. These are the trains that go outside London, as well as boats and the newly built cable car service. But more on those later.
I hope this article will be of use to you, if you are thinking about visiting this magnificent city. Enjoy your time, take lots of pictures and let us know how your trip went!
With over 1,500 copies sold, our flagship 568-page eBook is what started it all. Learn how to travel the world like I do: without a budget, with no plans, funded completely by your website and online ventures.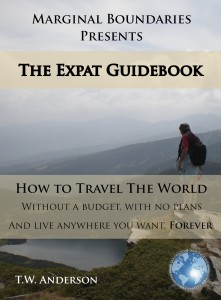 Get Your Copy Today!
Unplug from The System, cure yourself of The Greedy Bastard Syndrome, tap into your universal potential and create your own reality. Build a brand, travel the world and realize your cosmic consciousness.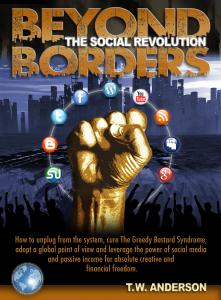 Get Your Copy Today!