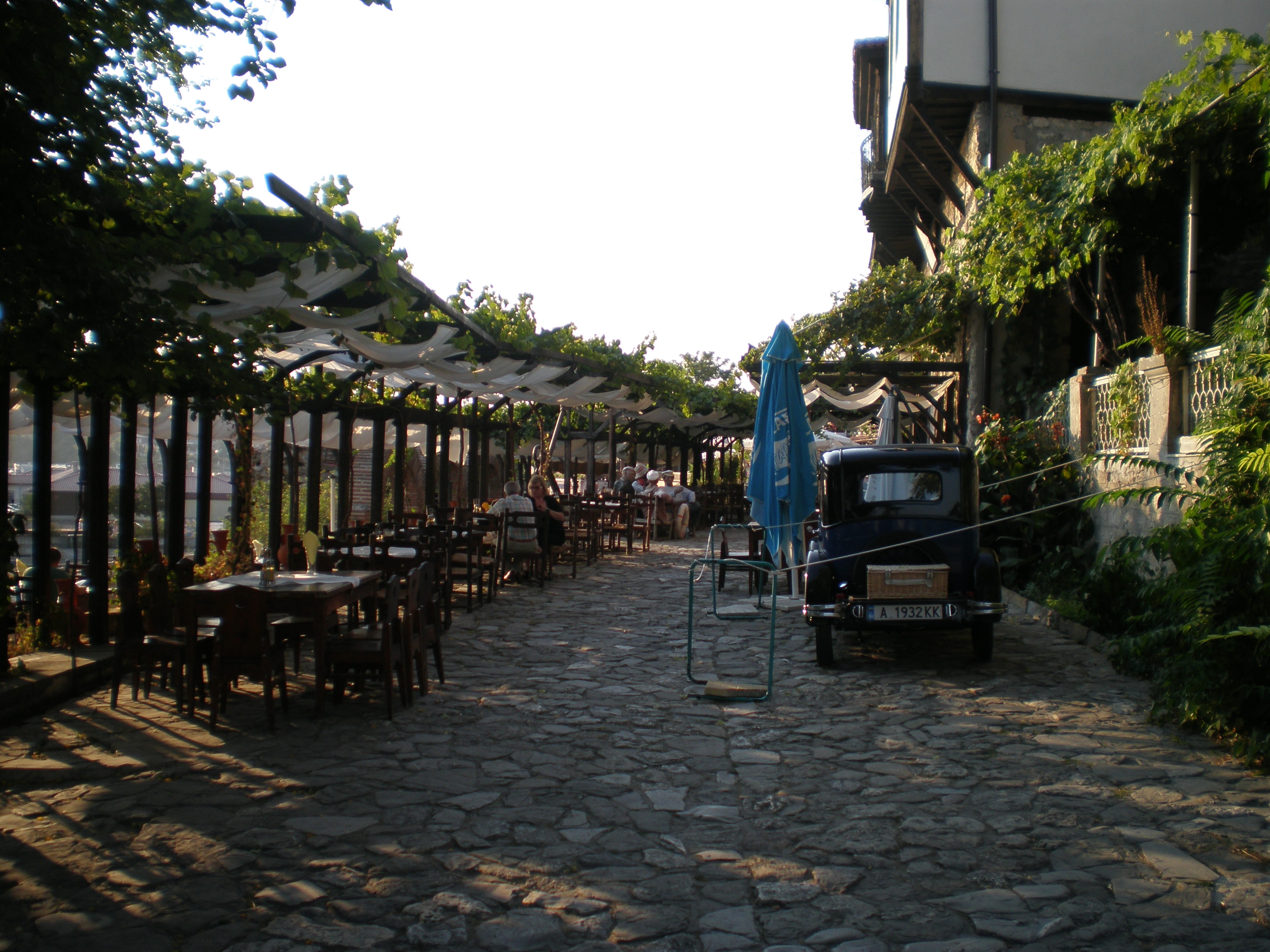 One of the first lessons you learn in creative writing is that "conflict breeds interest". People don't want to read a lackluster story where nothing ever happens. Without conflict there is no reason for the protagonist to overcome, to achieve, no insurmountable challenges and no reason to ever move beyond point A. The same rule applies when traveling: it is the little hiccups along the way that make things interesting and help you to relish the journey that much more. No one remembers the boring, uneventful trips. You remember the ones that had something interesting happen along the way.
One of the first hiccups for me was my first trip to Bulgaria, back in 2004. I'd been out of the country numerous times by that point and considered myself a veteran of airports and traveling…but no matter how long you are on the road for there will always be little things that come up and make you realize that it's not the destination so much as the things along the way which define the journey. Especially when you are going somewhere for the first time.
I was flying out of Denver and had relied on a friend's travel agent to book my tickets for me (consequently the last time I have ever relied upon a travel agent; since then I've done all my research and planning on my own). I was flying United from Denver to Boston, then Virgin Atlantic from Boston to Heathrow, then from Gatwick to Sofia. What I didn't know at the time, having only ever flown into Gatwick at that point, was that the transfer time between Heathrow and Gatwick can range anywhere from 30 minutes to two hours, depending on traffic and if you take the train versus a bus and etc. I'd flown into Gatwick on multiple occasions before on various adventures, but I'd never flown into Heathrow at that point, nor had I ever needed to make an airport transfer. The tickets from Virgin were purchased by a friend, so I said sure, picked up my tickets from Denver and headed that way.
When I arrived in Boston the check-in attendant took one look at my itinerary and promptly informed me, "Mate, you are never going to make this transfer." I politely asked why not, and he, being British and from London, explained to me that the mere 45 minutes the travel agent had allowed me between arrival at Heathrow and my departure from Gatwick was an impossibility given the security checkpoints between claiming my bags, clearing customs, catching a train or bus and then re-checking my bags for the next flight, all of which would take a minimum of around two hours, far beyond the mere 45 minutes my booking allowed for. And, as luck would have it, the next available flight out of Gatwick to Sofia was nine hours later, which meant I had a rather lengthy layover ahead of me.
Not only that, but because the next available flight to Sofia out of Gatwick wasn't a direct flight as my previous ticket was for, I was re-routed through to Vienna, and then from Vienna to Sofia. No big deal. I had a couple of books in my carry-on, a notebook for writing and I figured I could pass the nine hours without any issues. And I did. I arrived in Heathrow, made my transfer to Gatwick, hung out for a few hours, had lunch, did some reading and writing and then it was time to board for Vienna.
When I arrived in Vienna it was a rush to get to my flight out to Sofia because there was only a 15 minute window between touchdown and boarding, but I made it to the line in time….only to have security completely remove everyone from the plane halfway through the boarding process because two kids out of a group of university students had somehow missed being screened pre-boarding…so they yanked everyone off the plane and proceeded to re-check the entire aircraft, as well as each and every individual plus their carry-ons, which added another three hour delay as we all went through the process. Finally we boarded and I eventually made it to Sofia….somewhere around 15 hours later than my original itinerary had called for.
I've flown hundreds of times since then. Most of my flights have been completely uneventful, and to be honest I can't recall details from many of them. Check in, clear security, board plane, claim luggage, clear customs, hail taxi or catch bus, etc. etc. etc. Why can't I remember any specifics from all the other trips? Because they were boring and ordinary. Nothing happened. But that first flight to Bulgaria from the U.S. will be forever marked in my mind as the flight that made me lose my trust in travel agents. Sure, some of them are good at what they do, but some of them are also complete newbies who have never lived in a place or been to an airport they recommend before, and are thus completely unqualified to be working in that job. Without being able to personally vet their knowledge myself, I've since chosen to rely on personal advice from friends. This gets easier as time goes on and I make more connections around the world in my travels.
I've also had a few other horrific flights from the U.S. to Bulgaria, ranging from the world's roughest flight from Poland to Bulgaria via LOT Airlines where six people on the plane were actually weeping in fear mid-flight due to the horrific weather, leading to the entirety of the plane's passengers applauding when we finally landed, as well as a missed flight in Vienna on another occasion in the dead of winter that led to a charter plane which had one of the most intense air-pocket drops I've ever experienced in my life to this date where our plane free-fell for at least ten seconds when we were coming over the mountains into Sofia and pilot turned around and asked with a grin on his face if anyone needed a bag to hurl into.
Do you have any airport hiccups or travel bumps along the way that stand out in your mind?
With over 1,500 copies sold, our flagship 568-page eBook is what started it all. Learn how to travel the world like I do: without a budget, with no plans, funded completely by your website and online ventures.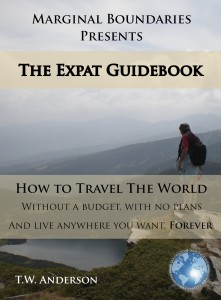 Get Your Copy Today!
Unplug from The System, cure yourself of The Greedy Bastard Syndrome, tap into your universal potential and create your own reality. Build a brand, travel the world and realize your cosmic consciousness.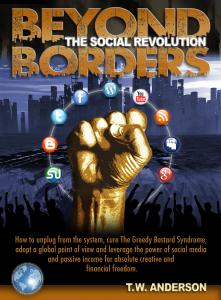 Get Your Copy Today!