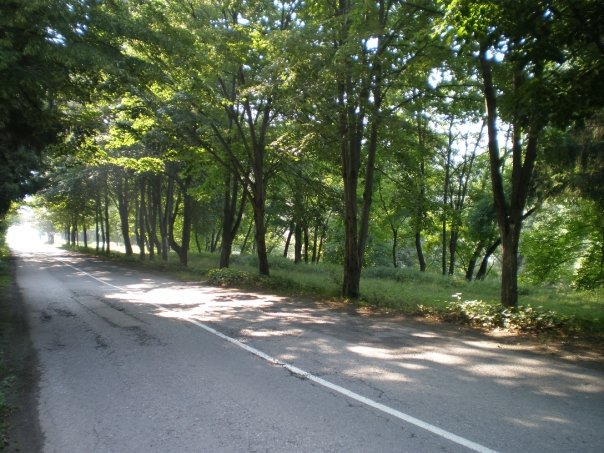 In today's day and age there are a hundred different blogs and websites that you can stumble upon while browsing through websites with information for travelers, all of them written by expats and digital nomads around the world. With the advent of the Internet has come the ability to be global in every sense of the word, and for the enterprising, entrepreneurial nomads of this century it is no different than it has been at the start of any new era of humanity: explorers dare to do what few will ever experience.
Most nomads have some sort of game plan in place before they establish themselves on the path to location independence. Some form of routine and specific niche which allows them the financial independence to perpetually keep themselves on the road living the nomadic existence. For example, I'm a freelance/independent writer, editor and publisher. Others sell physical products or are photographers or scuba instructors or independent film makers  and beyond. There are truly no limits to the types of people who can undertake this type of journey, living around the world beyond the boundaries that the majority of normal society are kept tethered behind.
But there's also the little things in life that help drive a person and keep them motivated and focused and challenged. Things like the never-ending pull of the open road, of a boat, of a train, a bus, a motorcycle…anything headed towards that next horizon. Anything that can bring you one step closer to that threshold of absolute freedom that awaits once you cross over. Once you get a taste it's the fountain of youth that springs eternal in the breast of man, driving us to explore, discover, live.
This month's focus is going to be on the secrets of success. The "my" in the title is meant to refer to anyone living this nomadic existence. The series is going to focus on the little things that mean the most, such as people's motivations for traveling, their reasons for staying in a particular place longer than in another, passions and hobbies, the way the lifestyle affords you the ability to do any thing you want, any where you want, any time that you want, but most importantly we are going to be focusing on the many different avenues you can take to reach this level of location and financial independence.
I truly believe that the best part about the expat lifestyle is the absolute freedom to do whatever it is that you want, when you want, without restrictions. It's the freedom of time to be able to say "Hmm…I think I want to go to the beach for three hours" or out for a motorbike ride through the mountains or a boat ride through a canyon, and never once have even a flicker of a sensation in your head regarding a "boss" or a time card or an eight-hour schedule. Your only thought will be "who wants to go with me?"
It's the freedom to work on your personal passion projects, the ones that benefit you, not someone else. The ones which inspire passion within your breast. The ones that you are addicted to sharing with people around the world. Exploring new cultures, meeting new people, living new experiences every day and taking in the absolute wonder that is Planet Earth in its entirety. It's the ability to live a life of perpetual retirement/vacation.
When you control your schedule and only need to work a couple of hours or so a day maintaining your network, you can indulge yourself on a daily basis in your hobbies. This keeps your mind at rest, at peace and fully content because it doesn't have to worry or stress about anything. And when you have achieved that state of being, that absolute freedom which is a result of controlling your destiny, you can explore your passions whenever you want.
The series will take you behind the scenes of the many different routes you can take towards establishing financial independence via online enterprises through blog posts and video interviews with other, established veterans of the online world. Entrepreneurs in every sense of the word who spend the vast majority of their time working on global opportunities and traveling on a continual basis. To start, I'll be interviewing people like my good friend Hans from Cheap Cancun Rentals, my friend Chimi from Snail Adventures, and my friend Rodrigo from Mayan Smart Guide in the coming week or so, and moving outward beyond there over the next couple of months.
Along the way I'll be making the rounds and interviewing a number of other online entrepreneurs, ranging from those who are just getting started out in the industry to the veterans who have been on the road for years. The goal of this "Secret of My Success" series is to show readers just how accessible this lifestyle is once you start taking advantage of a few basic, simple rules to establishing financial independence, and how there are literally an unlimited number of ways to reach your goals. Each entry in the series will focus on a different person, couple or brand related to the nomadic or immersion lifestyle.
So stay tuned…the first interview is coming down the pipeline shortly and we'll be interviewing more expats over the next couple of months as we progress further into 2012.
P.S. If you're someone like me who is a fairly driven, outspoken person who prefers to seek out opportunities rather than wait for them to come to you, and you have an online enterprise that allows you to make a living traveling the world and choosing your destinations based on personal preference for maximum results, I'd love to hear from you. I'm always open to connecting and helping people build along with networking and working together with other professionals, so drop me a line if you feel so inclined. We're all in this Human Experience together, so let's get connected!
And, if you happen to be in the Riviera Maya, drop me a line

I am based out of Cancun presently so if you are in the area and wanted to do a live recorded video we could do that as well…or just hang out for beers and ceviche!
With over 1,500 copies sold, our flagship 568-page eBook is what started it all. Learn how to travel the world like I do: without a budget, with no plans, funded completely by your website and online ventures.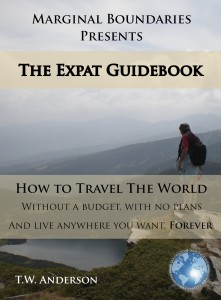 Get Your Copy Today!
Unplug from The System, cure yourself of The Greedy Bastard Syndrome, tap into your universal potential and create your own reality. Build a brand, travel the world and realize your cosmic consciousness.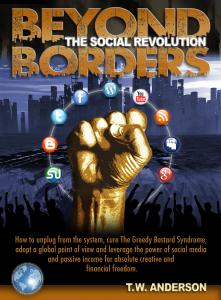 Get Your Copy Today!