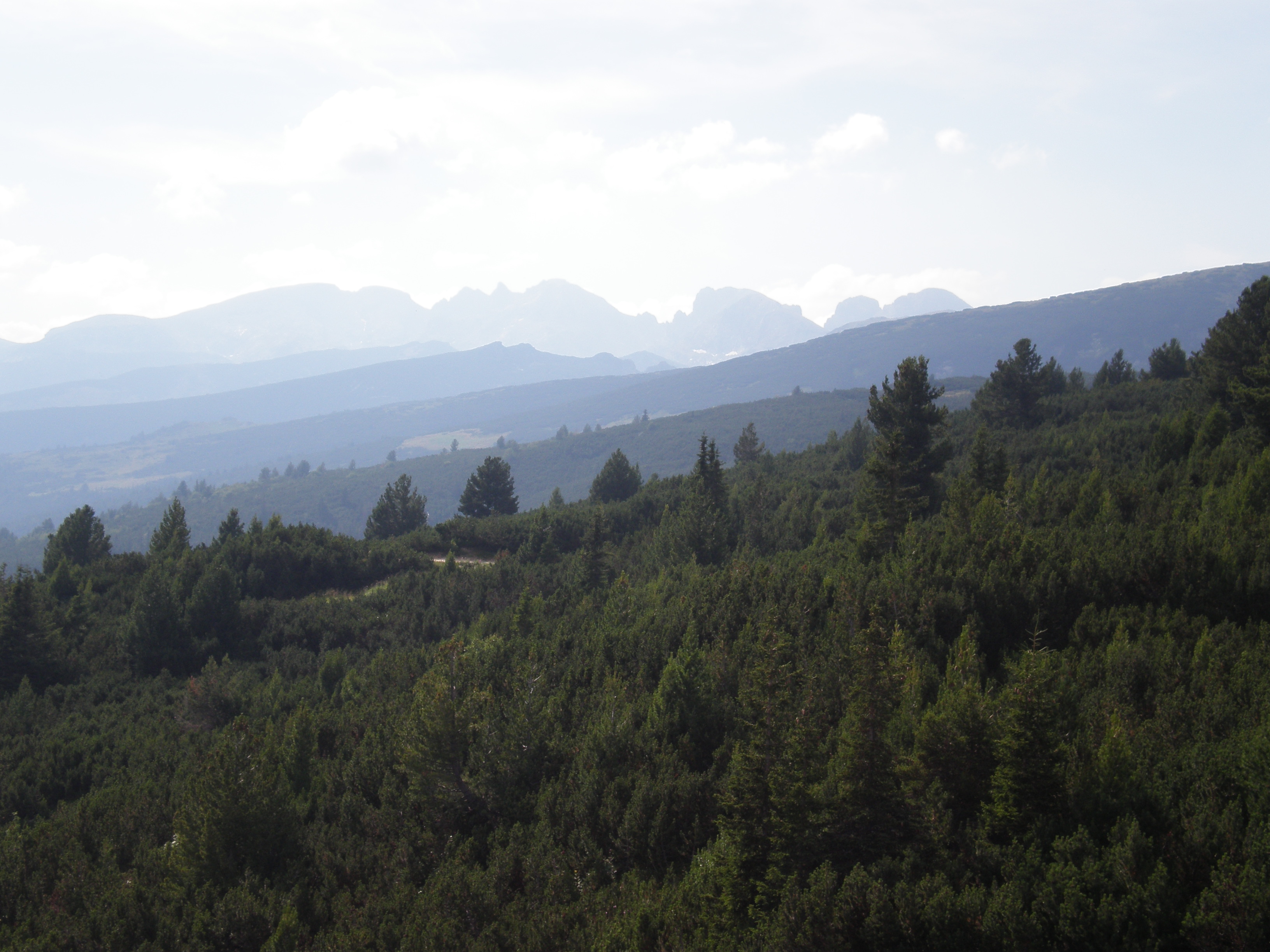 Everyone has an origin story, a brithplace. Somewhere where the journey started, where the lure of the open road first tugged at the heart strings. A place that defined the rest of your life with a single epiphany: the world beyond the horizon is the world that you must see.
These are the hidden stories, the behind-the-scenes tales of expats living in other countries without the limelight of professional blogging or being part of the travel celebrity scene. These are the ordinary, average people just like everyone else in the world, and these are their Secrets Of Success.
Tell us a little bit about your business. What is it that you do?
I'm a writer for different leading publications in the IT industry. Part of the writing I do comes in the form of posts on my blog, The Tech Guy, which has grown over time to be more successful than I've expected for a site that's only seven months old. Perhaps I could consider these two different businesses subsidiaries other. My main business – the one where I currently bring the bread home – is the writing that I do for others on a freelance and contract basis. This is a strategy that needs careful planning and time management to make things work.
When did you get started working online?
This all started in 2009 when I really needed to find a way to get the gears rolling while I had a kid on the way. It turned out to be alright, and I ended up in love with this kind of work.
Relying on the Internet can get scary, especially considering the unstable global macroeconomic situation. Who knows whether the Internet will just go AWOL one day? We're unsure of that, but I'm sure of one thing: If the Internet isn't flowing through my veins at any point, I'm coming out of the apartment with an axe and so many heads will roll that my city will have to make a new municipal department just for their collection.
I was kidding about that last bit, for the record.
How much has the Internet changed the way you do business?
I wasn't always relying on the Internet, and I've seen that it's a very big change compared to the "brick and mortar" model. The Internet is like one big television service with billions of channels, in contrast to the 500 you'd get from a decent satellite TV service. When people ask me if they're in for harsh competition by starting a Web-based business, my answer usually is, "You bet your ass you are."
Everyone, his mother, his grandmother, his dog and any other animate objects he might have lying around the house has a blog. Most people ask themselves: Has someone done this before? This isn't television. They won't get spectators by merely existing. The real question to ask oneself when doing business online is something like: Does what you offer present something that would entertain, inform, or otherwise entice a large enough audience?
It's an exciting thing to be able to develop something out of nothing, and a $30 Internet bill has made that possible. There's no other business model that would allow you to invest so little to get so much done. Perhaps I'm oversimplifying it, but that's how it was for me. It was easy. The only challenging part was the learning curve that took me two years to get somewhat right. It might take me another year or so to get where I want, but at least I know how to do it, and I'm confident I'm going to get there, even if I have to glue my eyelids open. Sure, it's a small monetary investment, but it makes up for itself in sleepless nights and difficult moments when you're trying to figure out what the hell you're doing.
What's your preferred type of travel? Are you a backpacker, apartment renter, deal-scrounger or a luxury/all-inclusive kind of person?
I came to Romania for a relationship that didn't quite work out. That's something we all go through, but perhaps many people weren't stupid enough to cross the Atlantic to do it and end up broke afterwards. It was a rough ride, but that made the rebound all the more glorious. Now, I moved south in the same country, married a sweet lady and feel just fine.
As a traveler, I'd say I'm the luxury/full package deal kind of guy. Let's just say that I either save enough to travel with the flair of a good bottle of whiskey or I simply don't step out the door.
Either that or I just blackmail my neighbors for cash. No, wait.. It's the other way around. Sorry 'bout that.
You have traveled all over the world. For our newer readers, could you give us your take on general safety while living in these other countries you have been to?
I've traveled to many a location, yes. However, it'd only be of distaste to your readers for me to say I know everything about where I've been. I could only attest to the safety of Romania: Don't go to Bucharest. OK, so it's a decent place, has a lot to offer, etc. While there are a lot of sights to see, malls to shop at and thrills to be had, I'd like to see you come back from the Metro, a taxi, or a bus in one piece. The people there are the crankiest you've ever seen. It's like a city with three million people on a nicotine fit. Think New York, only less "get out of my way" and more "chew on this (while showing you the ever-famous 'bird')."
Do you want to go somewhere nice? Pick a place like the nearby town of Targoviste, the north-western glorious Oradea, or the quaint and cute city of Cluj-Napoca. They're all safe places to go. Just don't walk around with your money sticking out of your pockets. I don't suggest taking a "rob me" sign, either. Just play it smart and put your valuables on inside pockets in your jacket whenever you can. Dress for cold weather starting September, and dress for warm weather starting May. Bring both just in case. The weather can go insane at times, with sunny warm weather in the morning and snow storms in a March afternoon.
What's your favorite aspect of traveling, exploring new cultures and seeing new places?
I love seeing how people interact in different parts of the world. Romanians and Chinese people listen to the same music Americans do. Don't rely on that as a culture reference, though. Wait until one of them invites you in their home. You'll enter a culture shock, which could be major or mild depending on what country you're in. I find the shock fascinating and actually enjoy exploring it, as long as it doesn't harm me physically. Did you know that Romanian children don't keep their teeth under the pillow for the tooth fairy? Nope! They throw them over the roofs of their houses.
What is one piece of advice you can give newcomers who are just starting out looking to build their own online enterprise? Something you wish you would have known and/or done when you were starting out.
Contrary to what bloggers and other owners of online businesses say, your online entity will never run itself. Treat it like it is: an entity. It's you… on the Web….Understand?
If you didn't move all day and never ate, how would you feel? You need to feed it constantly and it's a ton of work. The Internet is more competitive than you can ever imagine. Virtually every business in the world has a Web presence. They're all barraging it with offers, features, content, discounts, promotion codes, etc. depending on what their businesses specialize in. Are you ready to take the heat?
The most major piece of advice I have for a person attempting to start an online business is: Prepare for several months of no profit, and have a backup plan in case you continue coming short of turning any profit at all. Gather up as many resources you can in cloud-based services. Even freelancers are using personal CRMs and cloud services for their websites and their own client relationships.
The Cloud will help you invest less while maintaining a raised level of productivity, allowing you to establish yourself comfortably. Use it.
There are things I wish I would have known at the beginning, but they're only particular to my industry and my fields of expertise. It's not exactly "one size fits all." But if there is one thing that I wish I knew, I certainly would have wished to know that there were bigger markets for me to tap into. I was totally unprepared for what I was doing.
(T.W. Anderson: I can personally attest to this. When I was purely freelance writing (as detailed in The Expat Guidebook) I got away working merely two to four hours a day while living in Bulgaria and my initial time in Mexico and Colombia because I wasn't interested in building a brand or a business; I was merely contracting, freelancing my way project to project via queries and referrals. That paid for my travels in/around those areas as well as my cost of living, plus plenty of money in the savings. Since I decided to grow my online presence as a full-time blogger in 2012, my work load increased exponentially and breaking into the niche — while not difficult — has been time consuming and requires far more "work" in terms of hours.
Bottom line, you have to tend to the weeds, trim the plants and cultivate, cultivate, cultivate. You get out what you put in, and if you want to be successful you have to be willing to put in the time to make your business grow. You can either have a hobby…or you can have a business that pays your bills. It's your choice.)
What's next on your agenda? Do you plan on staying in your current location, or will you be moving on to greener pastures in the future?
I'd like to go to the moon, but that's not possible. In the meantime, I see no greener pastures. I've settled down, I have a wife, and I have a kid on the other side of the country who needs my help and attention. My life revolves around my child and my family at this moment, and nothing can break me from where I am. I love Romania and feel for its people. The current social and economical problems might drive me away, but I wouldn't leave my son even over my dead body.
If I could have it my way, though, I'd take the wife, my kid and the cats to either the moon or back to Miami, where my mother has been longing to see us. The situation's iffy, especially because of the socio-political and economic situation the world is facing. This will change, though, for better or worse. Until I find out which way everything's going, I'm not sure I want to take this step.
Conclusion

Thanks for reading along with our ongoing "Secrets of My Success" series here at Marginal Boundaries. For more information on The Tech Guy, as well as a dose of humor throughout your day, you can visit his website at http://the-tech-guy.net/.
In the meantime, don't forget to check out the first interview in our series from last week, and stay tuned for future installments as we continue to shine on the spotlight on the often-ignored expats living around the world who aren't a part of the travel blogging community but nevertheless support their lives abroad via online businesses.
With over 1,500 copies sold, our flagship 568-page eBook is what started it all. Learn how to travel the world like I do: without a budget, with no plans, funded completely by your website and online ventures.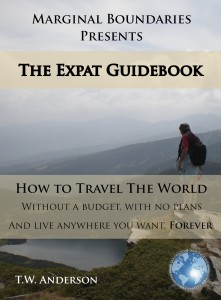 Get Your Copy Today!
Unplug from The System, cure yourself of The Greedy Bastard Syndrome, tap into your universal potential and create your own reality. Build a brand, travel the world and realize your cosmic consciousness.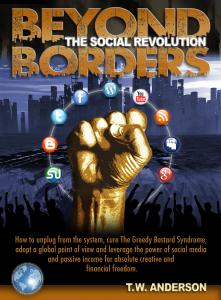 Get Your Copy Today!