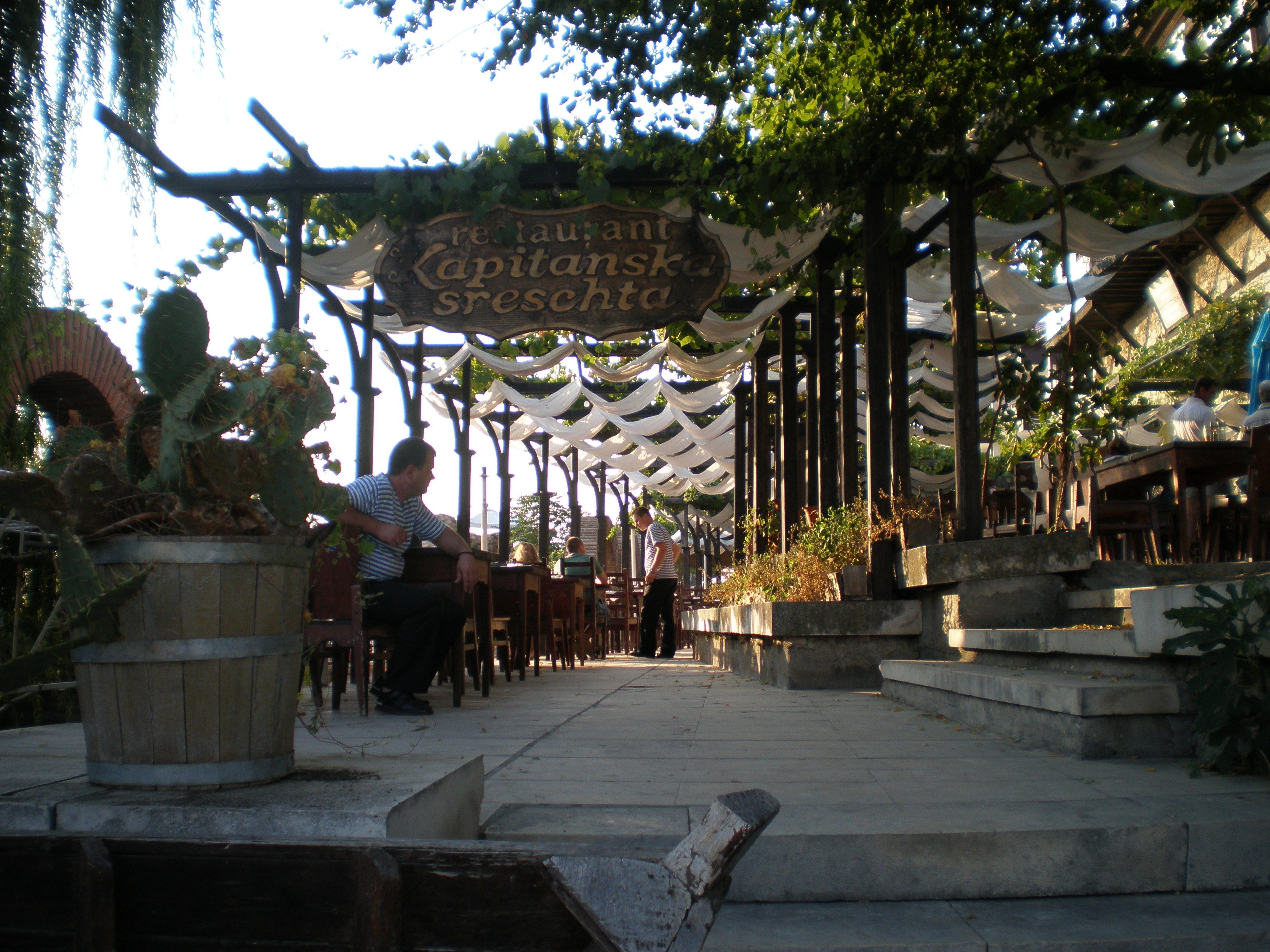 Everyone has an origin story, a birthplace. Somewhere where their journey started, where the lure of the open road started. A place that defined the rest of your life with a single epiphany: the world beyond the horizon is the world you must see.
This calling, this inspiration, was for most of us at the dawn of our first life-altering moments of clarity as youths. We saw a movie, watched a television show, read a book or had a book read to us or had a relative or friend of the family who was a world traveler…and that was all it took. Something within us stirred, and the planet itself would forever be our primal motivation.
I have a variety of books that sparked the first fires of wanderlust within my blood as a child, a set of books that were my ultimate source of adventure and excitement in the days of my early childhood when my eager brain was hungrily storing away as many stories as it could in order to continue the journey. And while all books have been an ally and a friend over the years (especially my addiction to fantasy and science fiction), there were a few in the early years that marked me greater than others and bred the desire to see the world within me.
The Hobbit & The Lord of the Rings
Standing at the top of my early childhood list (I read The Hobbit at five and then chain-read the damned thing until I was seven years old, at which point I tackled its companion set…and promptly fell in love) is the epic fantasy series that has lovingly been brought into the modern era by Peter Jackson's film trilogy and the upcoming Hobbit films. While not exactly true to the books, they are nevertheless epic films. And for those of you who have never read the books…if you thought the  movies rocked, you have no idea how amazingly in-depth the books are. The journeys The Fellowship took were easily the most fantastical of my childhood days, and bred within me a desire to see the world from The Fellowship's perspective: on foot, across the breadth of the land.
The Chronicles of Narnia
I remember when I took my little brother to a Narnia anniversary event at the local Hastings back in the day when he was five years old, which means I was 18. By that point, I hadn't read the books in years, but I had been so addicted to them (I read them after The Hobbit and they quickly earned entry into the rotation of my early youth) that I knew every single answer the lady was asking. I didn't participate…I was just sitting back letting my brother have his fun, silently mouthing answers or nodding my head when some kid got an answer right. But what got me was that NOT A SINGLE PARENT there was getting the questions…and their kids only knew a handful. But for me, the journeys of the Narnia series were another epic landscape opened up to me. My favorite was always The Silver Chair.
Robin Hood
While not specifically related to travel, Robin Hood held a special place in my heart early on for defining adventure. There was a hardback version of the book when I was around six or seven. I can still remember the way the texture of the cover felt against my hand…rough yet worn smooth on the corners, with the red color somewhat blackened with age and the edges of the pages yellowed the same. It was in my little private school's library, and I wore the edges even smoother over a period of years.
It's still mirrored in my obsession with the countryside of the United Kingdom. Which I still think is the most beautiful in the entire world, and I am addicted to the rolling hills, bubbling brooks, well-worn castles, ancient market towns and the vast landscape of the Midlands and places like the actual Sherwood Forest and the hidden valleys and beyond. Personal preference, but there you go.
It also led to my eventual obsession with all things Celtic in nature throughout my teenager years. At one point, I was lined up to go to the University of Aberdeen to get my archaeology degree and learn Gaelic and go work as an archaeologist to study and become a writer, which is what one of my favorite authors from those days did. Although the primary part of that early plan never made it to fruition, I did at least manage to eventually become a writer =P
Treasure Island
A classic, and it's certainly on my list. Who didn't want to play Jim as a young boy? Who didn't memorize the "fifteen men on a dead man's chest!" song? Who didn't daydream of being pirate and an adventurer, sailing the open seas in a quest for gold, glory and the girl?
This book consequently had me addicted to sailboat history and I would literally spend hours flipping through encyclopedias and sailboat books at the library and any bookstore my mother happened to take me through on her shopping routes, learning how to draw the various different types of boats. This was another great tale that in the early years inspired within me that desire to see the other side of the ocean, to know what's there, to explore and adventure.
I was also addicted to being a pirate for years. Although ninjas certainly trump pirates, I was a pirate-lover for years after that book, and I've always held a deep passion for good pirate fiction. And pirate movies

Anything with swords! And wenches! Mmmm, wenches.
Around The World In 80 Days
Another classic, and one that stole my heart as a kid. This book had everything every world-hungry child wants. Adventure. Excitement. Exploration. Danger. Romance.
It was also the book that introduced me to Jules Verne. Whom I promptly became addicted to and have loved ever since. Brilliant author, absolutely beyond his time, and thoroughly under-read. I doubt most kids today have ever heard of him. Just like not a single person under the age of 35 had any clue who the hell Edgar Rice Burroughs was or the fact that John Carter of Mars was an incredibly advanced series of books called Barsoom written in the early 1900s about lasers and anti gravity and space ships long before it was a kick-ass epic film (sorry folks, I loved the John Carter movie at the theater, having had a passion for them since I discovered them in my teens)…. and LONG before we had ever even started developing those things with modern science. Just like Vernes. All of his future works just reinforced that desire to see the world and to explore adventures in mystical places.
Indiana Jones
While not specifically a book, this was the final peg in my early wanderlust. I'm sure there's a female version of this character out there for women, but for almost every teenage boy from my generation, Indiana Jones was the epitome of awesome. He traveled the world, always got the girl, had amazing adventures, always risked his neck, always found cool stuff and got to experience and do things that nobody else in the world would ever replicate or even know about.
It was always hard for me to pick between either him or Han Solo as a kid, because despite the fact that I am/was a huge Star Wars fanatic (yes, I was in full costume at the premier of The Phantom Menace as Qui Gon Jin. Yes, my friend Morgan was Darth Maul. Yes we had tickets to and saw all twelve showings the first 24 hours, including the midnight showing. Yes we stood in line for three days. Yes I went to the Denver convention a couple of years earlier, with said friend. Yes I played 18 hours straight of Star Wars Trivial Pursuit before I was defeated while waiting in line for the movie. And then George Lucas shat upon the sanctity of Star Wars with the new trilogy, and even though the final one was a somewhat redeeming film his continued tinkering has forever rendered the original Star Wars as nothing but a faint memory when, YES, FOR FRAK'S SAKE, HAN SHOT FIRST!), Indiana Jones is just a more realistic character for a kid to connect with. Han Solo was more about who the adult me can connect with (Seriously, you can't beat the whole deadpan "I know" reply in The Empire Strikes Back after Leia says she loves him…like a boss), and I was actually a bigger fan of Luke Skywalker as a kid than I was of Han Solo.
By the way, I also watched the Young Indian Jones series when it was on. Still a huge Flannery fan (rock on, Boondock Saints).
I've actually mentioned this in some of my books. In many ways, the modern expat is a version of Indiana Jones in the sense that you are exploring the world and seeing/doing things that most people only ever read about or see on television or in the movies. Waking up in Cartegena with the sea view, breeze and a fresh coffee every single morning for the next few months and a beautiful woman/man on your arm for your duration on the ground could be your reality if you want it to be. That's the flexibility of living this way and having the entire planet as your home.
Inspiration
Everyone has it. It's different for all of us. I'm primarily motivated by a love of uncovering cultures, rather than places. I take pictures, sure, but I'm not obsessed with pictures. I don't have a fancy phone that can take shots; I have a small little digital point-and-shoot, it's not a DLR, and while I did invest in a high-def camcorder in January for my ongoing film work and Vimeo projects (slowly but surely!), it's not the primary purpose of my blog or my journey. I'm more into the people and the cultural experiences and personal relationships. The Human Experience.
My joy comes in immersion travel. I like to get into a place and dive in, headfirst. I want to breathe the air the way the locals breathe it; I want to understand the cultural values, explore the mindsets, make new friends, forge new alliances and keep spreading that Human Experience with every person I meet. I love the freedom of just exploring a place at my own pace, really soaking it in and going native for a year or two until I've really explored everything in that local area and can actually call myself a local.
And I just love seeing the things that most tourists miss. Although you can see a lot of cool things as a backpacker, you also miss a whole lot when you only have a couple of weeks in a destination, and staying there for a year or two really lets you delve into all of the mysteries of a place before moving on to the next. And yes…I'm also in this for the lifestyle and affordability and investment opportunities and overall freedom to live my life as I see fit.
What's your inspiration for travel? How did you get your start?
With over 1,500 copies sold, our flagship 568-page eBook is what started it all. Learn how to travel the world like I do: without a budget, with no plans, funded completely by your website and online ventures.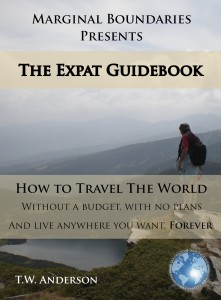 Get Your Copy Today!
Unplug from The System, cure yourself of The Greedy Bastard Syndrome, tap into your universal potential and create your own reality. Build a brand, travel the world and realize your cosmic consciousness.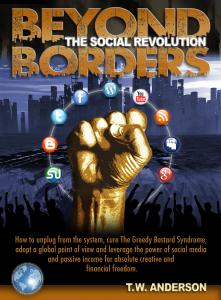 Get Your Copy Today!