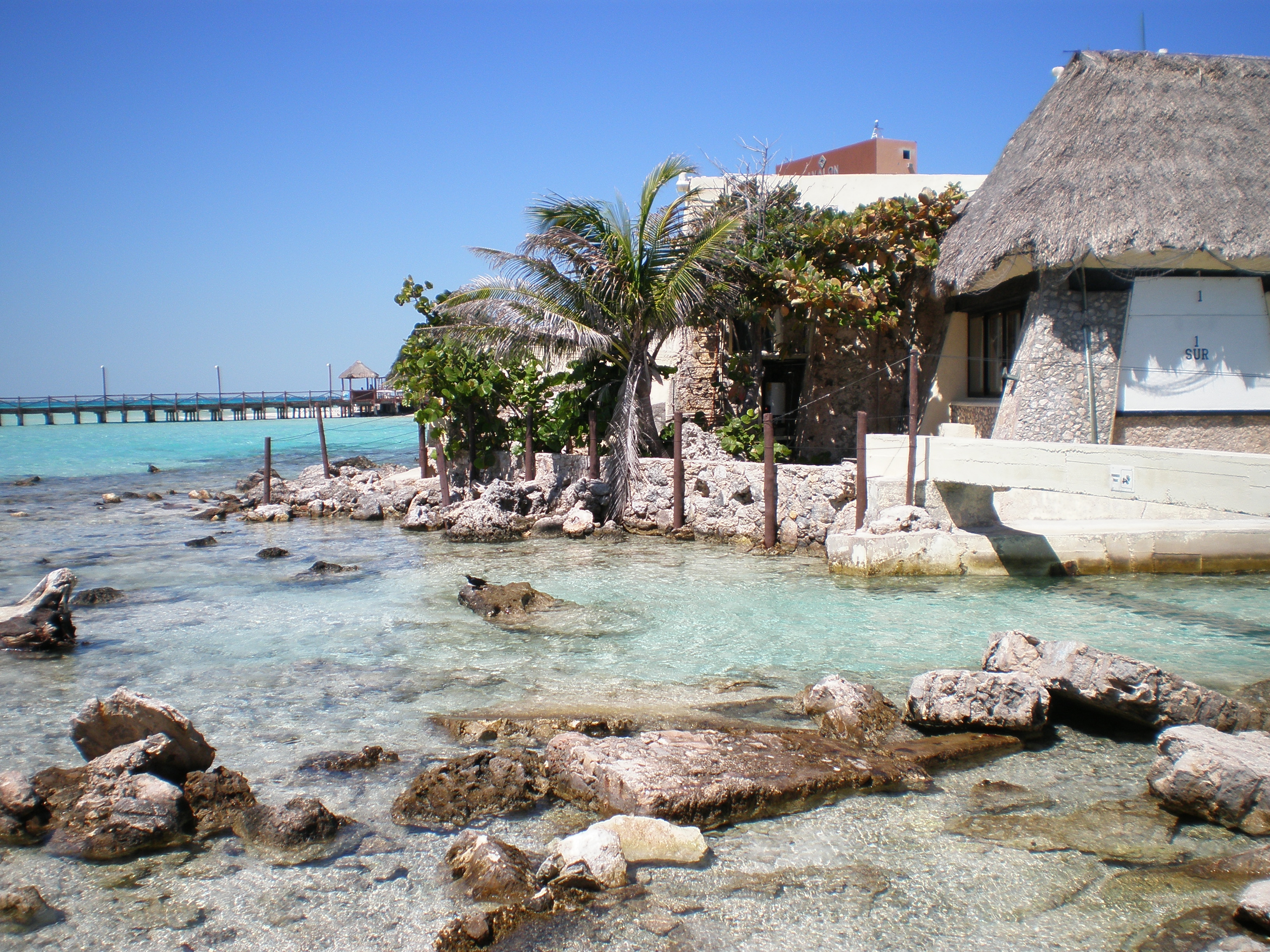 If you turn on the news from anywhere in the United States you'll only ever hear one story about Mexico: that it's a dangerous place full of thieving Mexicans, dangerous criminals, bloodthirsty cartels and random acts of violence. You'll only ever see Mexico mentioned when it's in relation to some horrific cartel-on-cartel battle.
I am constantly fielding emails from people asking me about the violence in Mexico. Is it safe? Can I bring my family there? Am I going to be kidnapped? Are the cartels going to kill me?
Washington D.C. has a 31.4 in 100,000 murder rate as of 2010. That means 31.4 people in 100,000 are dying from a violent crime or murder. Cancun, Mexico, on the other hand, only has a 2 in 100,000 rate. Mexico City is a 9, which is exactly the same as New York City. On the international scale that governments use to define "dangerous", the vast majority of Mexican cities and the country as a whole are as safe (if not safer than) the United States.
Ciudad de Juarez, the center of the cartel action, had a rate of 250 in 100,000 as of 2010. Juarez is without a doubt a dangerous place. It is one city.
Washington D.C. is without a doubt a dangerous place when compared to others. It is one city.
Neither of these cities define the rest of their respective countries.
Just because Washington D.C. has a high murder rate doesn't make the rest of the United States a dangerous place to live or travel. And just because Juarez and the surrounding area has a high murder rate doesn't make the rest of Mexico a dangerous place to live or travel.
The modern Mexico is a country that is slowly gaining traction and moving into the developed world. The economy is getting better, although the wages still aren't what they could be. Thankfully, the Internet has allowed many educated Mexicans the opportunity to find work online via both English and Spanish channels, and that freedom and extra money is starting to be seen as young adults and professionals are beginning to fill the general population.
There is high speed Internet in every corner of the country. Massive plazas dot the landscape throughout all the major cities. Every major international car dealership is here. There are numerous international chain stores and restaurants. You can buy an iPad or computer anywhere. And just as there are back-wood valleys and places where rednecks and hillbillies live in places like Arkansas and South Carolina in the United States, there are plenty of undeveloped sections of the country where the Mexican equivalent lives. Simply, and without much in the way of modern amenities.
The modern Mexico is a country of great opportunity for the expat. The cost of living is extremely low, yet you can have every modern creature comfort you want, in every city. You can go from living in the mountains in places like San Cristobal or Oaxaca, or you can live on the beach in a place like Playa del Carmen or Mazitlan. Mexico City is the exact same as New York City in terms of crime rates, size, global banking opportunities, international corporation headquarters, universities, living conditions and beyond…but it only costs $12,000 to $15,000 a year to live a comfortable middle-class lifestyle compared to the $50,000 a year you need to live in NYC.
Modern Mexico is not a place to be feared. The chances of you having something happen to you are the same as they would be living and traveling around the United States. People fire guns all the time in L.A. Gangs exist. Just as they do in NYC. And Mexico City. You could point your finger at any given city or country and find something that's "not safe" about it. The key is knowing how much is propaganda and how much is actual truth.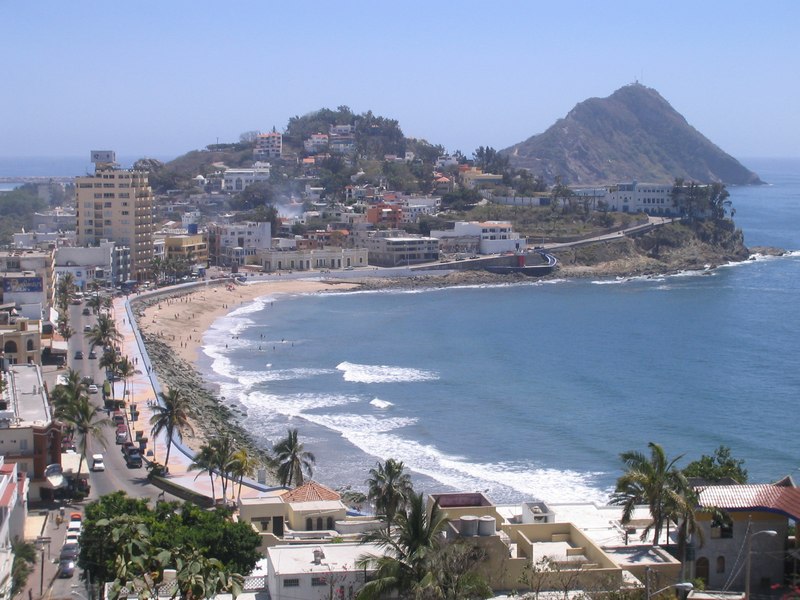 The unfortunate reality is that most Americans have grown up thinking of Mexicans in only one light: they are the garbage-truck drivers, the landscapers and yard workers, the street cleaners, janitors, farm hands and maids of the United States. They do all the jobs that the white, entitled U.S. citizens don't want to do for themselves because "the pay isn't enough" or because it's a low-skill, manual labor job. The news in the United States only ever talks about Mexicans as they are involved in violent crime or cartels and drugs. As a result, the average U.S. citizen thinks that Mexico is a den of thieves, a country of starving natives who are willing to do anything for a dollar, who are born-and-bred criminals and manual laborers. They don't know any better because they've been raised on a drip-feed of just how dangerous South of the Border is. It's ignorance by simple lack of education, no different than a starving child in Africa who's never learned how to do simple mathematics.
Yes, Jaurez and the areas north where the cartels are warring is certainly dangerous, but not because you will be singled out. It's cartel-on-cartel violence, and the only risk would be ending up as collateral damage if you were in the wrong place at the wrong time. But for the ordinary, average expat choosing to head to Mazatlan for a year to live with the wife and kids or for the modern poet looking to hole up in a mountain retreat in Chiapas for six months to get some writing done…Mexico is an absolutely safe and modern place to live, with everything you could ever need with a cost of living that's very appealing and a friendly, passionate people who are full of the Latin zest for life and fiestas.
Plus, let's face it…everyone loves mota, tequila, tacos, quesadillas, arrachera and ceviche

With over 1,500 copies sold, our flagship 568-page eBook is what started it all. Learn how to travel the world like I do: without a budget, with no plans, funded completely by your website and online ventures.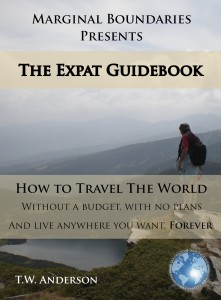 Get Your Copy Today!
Unplug from The System, cure yourself of The Greedy Bastard Syndrome, tap into your universal potential and create your own reality. Build a brand, travel the world and realize your cosmic consciousness.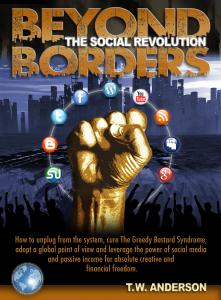 Get Your Copy Today!