At first glance, some of you are probably thinking to yourselves, "Has he gone mad? What could that title possibly have to do with traveling?" But I assure you, while classic rock lovers may be the most familiar with the famed flautist, vocalist and founder of the band Jethro Tull, everyone can benefit from some good old-fashioned music, especially when you are traveling.
Here's a little-known fact about me: I don't have an iPod or a smart phone. I live off of the laptop when I'm traveling, and I work on it for a living. My music is directly on the laptop; I don't necessarily need it with me when I'm out and about going to get groceries or to sit in the park with a book. But when I'm home, working, one of my favorite indulgences has always been music. If there's one thing I love about being self-employed, it's the ability that I have the freedom to listen to any kind of music any time that I want without a boss telling me I can't.
And my all-time favorite songwriter/performer happens to be Ian Anderson from Jethro Tull. An eclectic Scottish gentleman who has ranged the gamut from owning a salmon farm in Scotland to running estates in the U.K. countryside, touring the world with a rock and roll band and being involved with cats as a passion outside of music. A strange combination, but one that has generated one of the most creative songwriters of the past century.
TAAB2 is a new album, but one with some familiar strains. There's hints of Tull's earlier work throughout, from the early albums all the way through to J-Tull.com, and also a little bit of the new solo work Anderson has been doing. And while Anderson's vocals have faded somewhat over the years, his strength as a world-famous songwriter and flautist has held up to the test of time and remain as rock-solid as they've ever been.
The album takes place in the imaginary world of the character who supposedly wrote the first Thick as a Brick album back in the 70s, one Gerald Bostock. And, much like Anderson's lyrics over the years, they take a meandering path through life, telling stories that resonate with actual experience from traveling the world and living a life of social nonconformity.
I think one of my favorite aspects of Anderson's abilities as a songwriter are to convey emotions through lyrics and music. I've always felt his most powerful songs were the ones that tell the story of a tired and worn out older gentleman, wise in the world but weary for the effort, and you can feel that journey in this album, written as it is from a man who is now several decades older.
If you are a fan of all-around good rock with a hint of earthy, world infusions, I highly recommend giving it a listen. It'll help if you are familiar with previous works from Anderson either via Tull or his solo albums, simply because you'll hear some familiar strains here and there, but even if you are a first-timer this is the perfect album to sink your teeth into something that is woefully lacking in a world of Lada Gaga's and Katy Perry's: actual, talented musicians. You can find more information at http://www.jtull.com/
And now back to your regularly scheduled programming

And yes…I'm a pretty big fan

I've even seen the documentary "Fish 'n Sheep 'n Rock & Roll", which I found to be highly interesting if only for the fact that it showed a rock and roll artist at the peak of his fame/popularity just going about his business and living a normal life as an estate owner and farmer, far removed from the glitter and fame most artists prefer. There's no drugs, no alcohol or pill addictions or mental breakdowns with Anderson; there is simply a ground, level-headed businessman and artist.
With over 1,500 copies sold, our flagship 568-page eBook is what started it all. Learn how to travel the world like I do: without a budget, with no plans, funded completely by your website and online ventures.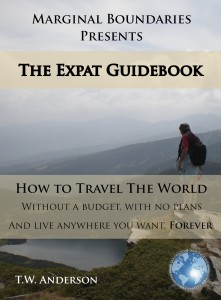 Get Your Copy Today!
Unplug from The System, cure yourself of The Greedy Bastard Syndrome, tap into your universal potential and create your own reality. Build a brand, travel the world and realize your cosmic consciousness.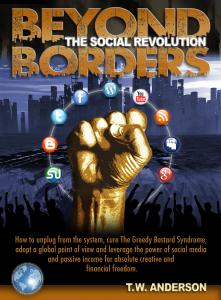 Get Your Copy Today!