After three weeks of schedule delays due to my recent writing project with Dremel (what can I say, it was a big project!), I finally put the finishing touches on the Live Like a Local guide for Bogota, Colombia.
That wraps up the third guide for Marginal Boundaries. It's been a great ride so far and I'm moving into my fifth year as a location independent/digital nomad traveler with a semi-permanent base of operations here in Cancun. There's a huge update coming in the newsletter that is scheduled for this weekend, so stay tuned there for more information on what's coming down the pipeline for 2012!
In the meantime, don't forget to pop on over to the Facebook page and get involved in the discussions there, plus set up some additional revenue streams by selling one (or all three) of our guides on your website/blog/newsletter/Facebook page or whatever you like

You can find more information about our 50% affiliate program by clicking on the link at the top of the page or here.
Thanks again for your continued support! 2012 is shaping up to be the best year yet, and I'm looking forward to getting the Marginal Boundaries headquarters set up here in Cancun for some immersion programs that are coming down the pipeline along with everything else. Sign up for the newsletter so you can stay tuned with what's going on in the Marginal Boundaries community!
Cheers, everyone
With over 1,500 copies sold, our flagship 568-page eBook is what started it all. Learn how to travel the world like I do: without a budget, with no plans, funded completely by your website and online ventures.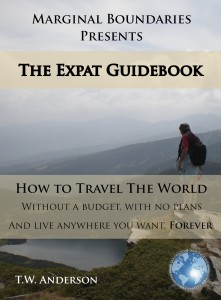 Get Your Copy Today!
Unplug from The System, cure yourself of The Greedy Bastard Syndrome, tap into your universal potential and create your own reality. Build a brand, travel the world and realize your cosmic consciousness.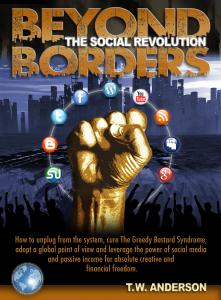 Get Your Copy Today!