While some of you are snuggled up to the fireplace with plenty of snow outside, others are still enjoying the warmer weather. No matter where in the world you are, Marginal Boundaries would like to extend best wishes for the holidays, as well as the New Year. 2012 is just around the corner, and with every new year comes new and exciting opportunities for travel!
This year I'll be relaxing in Cancun, Mexico once again. This marks my second Christmas in this Mexican paradise, and I look forward to spending more. I'm reminded of some of the traditions I've been blessed to witness over the years of traveling, with one of my favorites being the Bulgarian koledna pitka. After the dough is prepared a silver coin is tucked away inside of the loaf, and the person who receives the coin in their piece of bread on Christmas Eve is destined for great things in the following year. With that in mind, I'd like to wish all of you a Merry Christmas/Happy Holidays/Happy New Year and look forward to continuing to share adventures and cultural discoveries from around the world.
With over 1,500 copies sold, our flagship 568-page eBook is what started it all. Learn how to travel the world like I do: without a budget, with no plans, funded completely by your website and online ventures.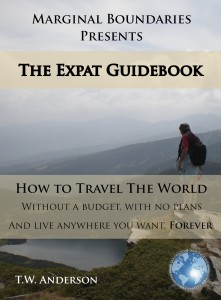 Get Your Copy Today!
Unplug from The System, cure yourself of The Greedy Bastard Syndrome, tap into your universal potential and create your own reality. Build a brand, travel the world and realize your cosmic consciousness.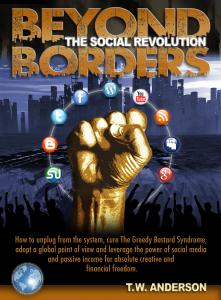 Get Your Copy Today!