Too often I hear people talking from their cushy sofas back home about how they don't want to go to another country because the amenities are inferior and it's a "lesser developed country". The reality that many people have absolutely zero clue about is that those of us living like a local in cities around the world have every single amenity we ever had back home…they just cost less. Thousands per year less.
One of the myths propagated by the fearful is that the Internet in other countries is inferior. Let me quash this before you even get beyond reading that phrase more than once. It's an absolute, bald-faced lie born out of sheer ignorance. Not only does Internet exist in every single solitary city on the planet, but you also have access to all the cell phone coverage you could want for all of your streaming and daily online needs. You can find iPads, iPhones, Blackberries, laptops, smartphones and every other digital toy you could think of in every single solitary major city on the planet and you will never have to look very hard to find anything.
Secondly, the Internet service in many of these so-called inferior countries is far quicker than what you have ever experienced back in the U.S. The reason? For starters, there's less people clogging the lines. In addition most countries outside of the United States aren't throttled by legislature and obscene rates for service, so they can provide Internet to you at a discounted rate that is faster than anything you've ever had before and many companies aren't restricted with how much bandwidth is allowed to go over the lines. The end result is phenomenal Internet.
In Colorado in 2006-2007 I was paying around 150 dollars per month for the cable + mb Internet package. When I moved to Bulgaria in 2008 I had an 8mb connection with cable included for a whopping 27 dollars a month, and where my download speeds were never anywhere near the 6mb supposed cap with Comcast, I was getting full 8 mb connections with servers across Europe. In short, I was downloading BlueRay films in minutes flat. As in single digit minutes.
The myth that developing countries don't have hot water, reliable electricity, modern infrastructure and Internet is completely bogus. Service in other countries varies, but the prices are generally cheaper than anything you will find in North America or the U.K. No matter where in the world you decide to settle down as a digital nomad you will find reliable high-speed Internet for all your business and personal needs.
With over 1,500 copies sold, our flagship 568-page eBook is what started it all. Learn how to travel the world like I do: without a budget, with no plans, funded completely by your website and online ventures.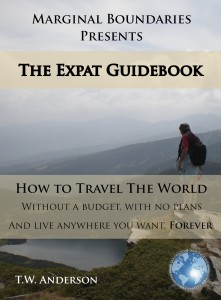 Get Your Copy Today!
Unplug from The System, cure yourself of The Greedy Bastard Syndrome, tap into your universal potential and create your own reality. Build a brand, travel the world and realize your cosmic consciousness.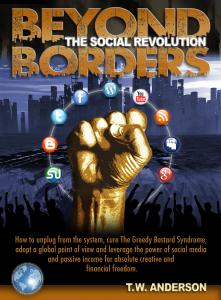 Get Your Copy Today!