Cities are cities no matter where you are in the world, and there are always a few things that are a given regardless of where you are right now. Traffic will always be bad, parking is nonexistent and the quickest way to get about your business is on foot or with public transportation. On those rare occasions when it's raining or you have more than you can comfortably carry back home, there's taxis.
Many is the taxi driver who has a rigged meter specifically set up to take advantage of uneducated tourists, and just as equal in numbers are the guys on the other side of the metered fence with set rates for their cab fares, only in their case they simply double the rate or tack on some extra. It's advantageous, pure and simple, and no matter where you go in the world cabbies at the tourist places like the airport and bus stations are notorious for scamming every moment they can. But there's ways to avoid this issue, and when you are on the ground living like a local in a less developed city you should ere on the side of caution just to be safe.
No matter where you choose to set up a base of operations as a location independent digital nomad you are going to end up dealing with taxis one day or another. And while they are mostly safe and mostly affordable there are always things to watch out for, and some tips to follow to make sure you are never in a situation where you could be on the receiving end of an unpleasant scam artist.
First of all, try and use call-ahead taxis, also known as radio taxis in some parts of the world. Radio taxis are the safest type you can take because all of the calls are registered with the address and telephone number of the individual the driver is picking up. Some countries, such as Bogota, actually have a key code that you need to give to the driver to prove you are the person who placed the call. No code = no ride.
Secondly, always check the registration of the driver. Professional cabbies will have their credentials on display, along with their rates. Thirdly, never hail a cab from the street after dark. Instead, go home with friends or call a radio taxi to pick you up from wherever it is that you are. If you can, use registered city taxis if they exist in your city.
A lot of people talk about the dangers of riding in taxis but they are nonexistent if you follow a few simple rules. Never hail a cab at night on the side of a street, as this is just asking for trouble no matter where you live in the world. Travel with friends as often as possible when you are out late at night, and don't get into a cab in a dark section of a street. During the daytime you don't have to worry, but sometimes there are places in the world where a little extra caution can go a long way.
I've been using taxis for 12 years and never had an issue, but I had an associate in Bogota get robbed late one night. However, he did a few things you should never do. First, it was 2 in the morning and rather than use one of the registered cabs waiting outside of the club he decided to try and save a few extra dollars by hailing a cab on a darkened street two blocks down. He got a few blocks and then the driver whisked him down a side alley where two armed men proceeded to take his cash. Always take the registered cabs waiting out front of the club where it's well-lit, because they are legitimate and there are plenty of witnesses around keeping everyone honest.
Just follow the common sense rules and you will never have issues regardless of where in the world you travel.
With over 1,500 copies sold, our flagship 568-page eBook is what started it all. Learn how to travel the world like I do: without a budget, with no plans, funded completely by your website and online ventures.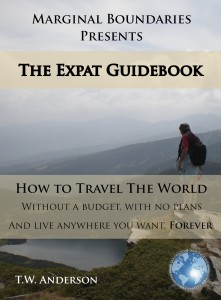 Get Your Copy Today!
Unplug from The System, cure yourself of The Greedy Bastard Syndrome, tap into your universal potential and create your own reality. Build a brand, travel the world and realize your cosmic consciousness.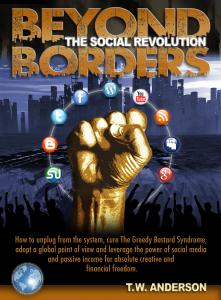 Get Your Copy Today!