One of the benefits of living like a local in a foreign destination after you transition into the digital nomad lifestyle is renting furnished apartments. No muss, no fuss and all of the things you need are already on location, which means you can get straight to enjoying your new life without the worries of accumulation or extra "things" weighing you down. Remember 30 Ways in 30 Days – Day Four: Traveling Light? This is just one of the ways you can benefit from such a method.
Furnished apartments vary depending on what city you are in the world, but as a general rule they are the best option if you are someone who is utilizing the location independent digital nomad lifestyle. The reasons are multiple, but it really boils down to affordability, flexibility and simple efficiency. You see, possessions are just things, and things weigh you down when it comes to traveling. The lighter you can travel, the happier you will be because you don't have a slew of things keeping you from going somewhere and doing something. Not to mention things cost money, and money means you have to be working or having some kind of income, and the more things you have the more money you need to make and suddenly you are back to where you were in your home country, working 40 hours or more a week to pay for all of the things you think you need to have as part of a materialistic lifestyle.
Looking at affordability, let me just take you through a list of the place I've rented in the past. In Bogota, Colombia I was renting a fully furnished, all utilities included apartment for $325 per month in the heart of the Chapinero district, which is downtown. When I say fully furnished I mean fully furnished…sheets for the bed, dishes, cleaning supplies, sofa, bed, microwave, television, desk and so on and so forth. And when I say all utilities included I mean all utilities included…gas, water, electric, Internet, cable, cleaning lady and 24-hour-a-day security guards at the front door. Here in Cancun I'm paying about $425 a month for a similar set up, although my apartment here is larger and brand new. Everything included.
Now if you hit up rental sites back in the U.S….sure, you can find studio apartments in the middle of nowhere for about $300-$400 per month. But they are unfurnished. And none of your utilities are paid. A 2-bedroom place usually runs in the $500-$650 bracket and $600-$800 is the going rate for 3-bedroom places. Unfurnished. Without utilities. And no additional services such as cleaning lady and 24-hour security guards. We're talking low-end, bottom of the barrel, no services attached and nothing inside of the apartment. You want furnished apartments in the United States? Expect to pay $800 or more a month on the low end of things and $4000 or more a month on the high end in the big cities. Want beyond upper middle class and you can expect to pay movie star rates for furnished rentals….$10,000 and more per month.
Not the case in most countries outside of the U.S. I've been traveling for 12 years now and living abroad for four of those years as a location independent digital nomad and I can tell you without a shred of hesitation that those types of prices are absolutely ridiculous and people who pay these types of rates are only doing so because they aren't aware of the other options. This is usually because they haven't ever considered living like a local in a foreign destination because the idea is so far beyond what they've been told and taught and trained to believe.
Every single country I travel to I pay less than $450 a month for fully furnished, all-utilities-paid types of apartments. All of them 2-bedroom places with total amenities included. The only thing I needed to show up with was my clothes and my laptop and I was instantly in a home where I was comfortable and had anything I needed. After that the only thing you need is food, and there's half a dozen supermarkets within a five minute walk of your place. And when you only need $350-450 a month for your rent, $50 or so for public transportation, $150-$200 in food and maybe $100 in entertainment expenses per month you are in a situation where your average cost of living per month is $800 dollars. If you really want to splurge you can hit $1,000 a month easy, but you have to be doing some serious partying to get to that point, because beers and going out in these place is ridiculously cheap compared to the States. I'm talking 4-5 nights a week out in the clubs type of partying to reach $1,000 per month.
While you can always go with an unfurnished place and spruce it up on the fly if you plan on being somewhere for a couple of years, furnished apartments are the secret weapon of location independent digital nomads living like a local in foreign destinations. They are our homes, our retreats, our fully-furnished and fully-utilized sanctuaries. They are affordable, have everything we need and allow us the safety and security of having a home base while in a foreign city.  When you are living the location independent digital nomad lifestyle there is no other way to travel than with furnished apartments.
With over 1,500 copies sold, our flagship 568-page eBook is what started it all. Learn how to travel the world like I do: without a budget, with no plans, funded completely by your website and online ventures.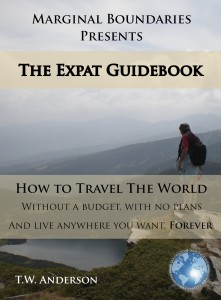 Get Your Copy Today!
Unplug from The System, cure yourself of The Greedy Bastard Syndrome, tap into your universal potential and create your own reality. Build a brand, travel the world and realize your cosmic consciousness.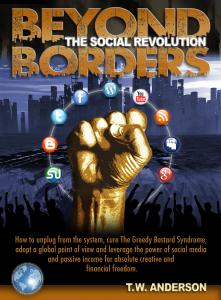 Get Your Copy Today!