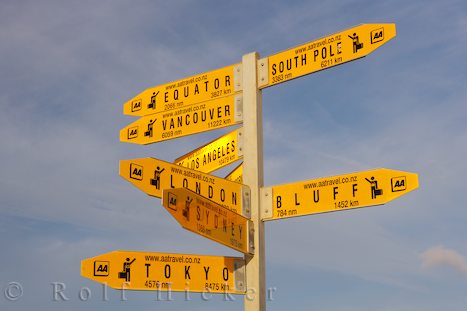 Once you have decided to make the transition into the expat lifestyle it's time to start researching the best place for you to settle down for your immersion travel adventure. Regardless if you are on the ground for three months or three years you need to know that the place you are choosing. Does it have all of the amenities you need as well as a culture, climate and cost of living that are just right for you? Not all cities are created equal, and while some people love the heat and don't mind the humidity of living in a tropical environment such as Panama or Costa Rica, others are more suited to the mountains of Nepal or the Scottish Highlands.
Choosing your destination is a vital part of becoming a location independent digital nomad. Going somewhere where you feel uncomfortable is the first step to ensuring that your months in that location are filled with misery. If you are allergic to avocados, for example, why go somewhere where avocados are the staple food for the people in the area? If you don't speak Mandarin fluently why go into deep China where you will be unable to communicate due to the fact no one there will speak any English (or whatever your native tongue is)?
Similarly, if you have diabetes, you need to choose a city that has good medical coverage so you can continue to receive your medication or treatment for whatever medical condition you might have. Kicking back on some unknown island in the middle of the South Pacific likely isn't going to work for you because you need access to healthcare. In every instance of choosing a destination you need to be sure that it caters to all of your needs so you can be comfortable and feel like you are at home once you settle in.
Using myself as an example, when I decided to transition out of Europe into Latin America I didn't speak a word of Spanish, so I decided to start with Cancun because I knew it had a fairly large percentage of English-speaking people combined with Spanish-speaking people, which means it was the perfect place for me to begin my cultural immersion. After a few months of learning and practicing I was able to get around on my own and moved into a Mexican barrio on the outskirts of Centro where my only neighbors were Spanish-speaking people, thus forcing myself into cultural immersion. At that point, I felt comfortable enough with my Spanish to live in the outer areas; before I was not, and it would have been stupid of me to try because I would have not only frustrated myself but also the merchants and local residents with my inability to communicate.
By the time I made it to Bogota (six months into the language and nine months into learning about Latin culture as a whole) I was able to communicate on a basic level. However, had I tried to head to Bogota first-thing I would have been frustrated because the level of English there is far less than it is in Cancun, and it is virtually impossible to live as a local without Spanish; for the most part only the college-age people of Colombia are speaking English, with the rest of the population Spanish only. Not only that, but it would have been completely disrespectful of me to go to a place like Bogota where English isn't regularly spoken and automatically expect the locals to cater to my foreign needs.
Medical coverage, cultural comfort, modern amenities, schools and universities, climate and geographical location are all important elements in choosing your destination as an expat. With the availability of Internet on a global basis it is an easy thing to spend a few weeks researching a destination to find out if you are ready to make the transition to a specific place before you actually physically test the waters, but beyond that you also need to spend some time immersing yourself in the environment to be sure that you enjoy it beyond the face value. More on that in a later post.
With over 1,500 copies sold, our flagship 568-page eBook is what started it all. Learn how to travel the world like I do: without a budget, with no plans, funded completely by your website and online ventures.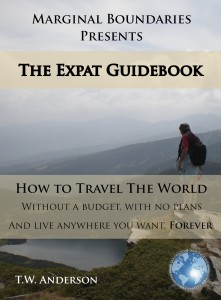 Get Your Copy Today!
Unplug from The System, cure yourself of The Greedy Bastard Syndrome, tap into your universal potential and create your own reality. Build a brand, travel the world and realize your cosmic consciousness.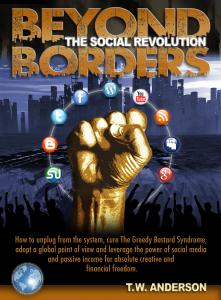 Get Your Copy Today!