One of the differences between tourists and location independent digital nomads who are living long-term in their chosen destination is the type of accommodations they are living in. While most tourists and vacationers stick to the hostels, hotels and resorts because they are only there for a short period of time, those of us who are on the ground living like a local utilize a money-saving way of life that allows us to live at a fraction of the cost we used to pay back in our home countries.
If you read through the Lifestyle series of posts (visible on the right hand side of the website) you will notice a trend: all of the posts touch on saving money. While enjoying and exploring new cultures and countries is certainly part of the reason people like myself enjoy the location independent digital nomad lifestyle, the primary reason to live like a local is to take advantage of the drastically reduced cost of living. But how do you find local accommodations when you are first getting into a city?
There are a variety of ways you can go about this. Local rental agencies are a good start if you are fresh off the boat and don't know the area at all, don't speak the local language and don't mind paying a percentage or some other type of fee to have someone help you find somewhere to live. But there are a few tricks you can follow to find good accommodations in your chosen city.
While it is starting to become a little overpopulated with holiday vacation rentals, Craigslist has long been a great way for finding local accommodations. While it isn't as popular in some countries as it is in the U.S., it is still possible to find long-term rentals in a variety of places. Just plug in where you are looking and you can see what's available for that area.
TravBuddy started out as another type of Facebook, but for travelers. I had the pleasure to work with co-founder Eric for a little over 6 months providing content for their website back in 2009 and they have a great base of people who have come together to share travels and work together as a team. While the website isn't set up as an apartment finder or rental agency, the forums for TravBuddy have sections broken down into cities and countries, which allows you to research to see if there is anything being offered by a traveler or a local for wherever it is that you are interested in going.
An oft-ignored resource that is slowly growing in popularity is CouchSurfing. I can't tell you how many people I've met in my travels who are on CouchSurfing, and if you take the time to browse through their community forums for various countries and cities you will find a lot of people offering up a spare bedroom or couch for a couple of nights (the main reason the website exists), but you will find just as many people offering rentals for long-term guests who are planning on living like a local for several months at a time.
One other option if you don't happen to speak the local language is use the Google translator to translate the phrase "furnished apartments for rent in X city" and then plug that translated phrase into Google and start looking through the agencies who are only advertising their services in that particular language. Plugging that phrase in English into your search engine is only going to pick up on the ads in English, and the ads in English are usually specifically designed for tourists and vacationers, with prices that are triple or more what the local rates are.
Lastly but not least, one of the hands-down best ways of living like a local as a location independent digital nomad is to go the old-fashioned route of physically searching. Many of these developing countries don't utilize the Internet in the same way other countries do, and a lot of people simply aren't advertising in the 'net. You can find hidden treasures by reading the local newspapers and checking the periodicals, or you can try my favorite method, which is simply walking the streets of an area that you like the look of and checking for rental signs on the side of buildings. Of course, you need to speak the local language for this method, but it's one of the best ways to find local accommodations because you can find people who are renting things for local rates and are most of the time willing to negotiate on prices if you are willing to sign a six month or longer lease. This allows you some flexibility in your terms and you can save money versus renting from the first place you find on the Internet.
Regardless of which option  you choose there are a variety of methods you have at your disposal for picking up accommodations. Also remember that it's not just studio apartments you can find via these methods. If you are traveling with a family you can also find houses, condos, townhouses and multi-room apartments. There are more than a few types to look for, allowing you the flexibility to rent whatever you need, whenever you need it.
With over 1,500 copies sold, our flagship 568-page eBook is what started it all. Learn how to travel the world like I do: without a budget, with no plans, funded completely by your website and online ventures.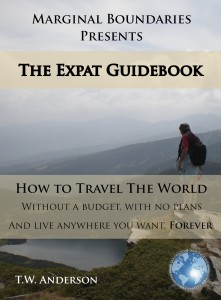 Get Your Copy Today!
Unplug from The System, cure yourself of The Greedy Bastard Syndrome, tap into your universal potential and create your own reality. Build a brand, travel the world and realize your cosmic consciousness.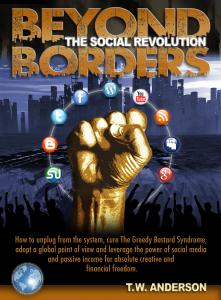 Get Your Copy Today!