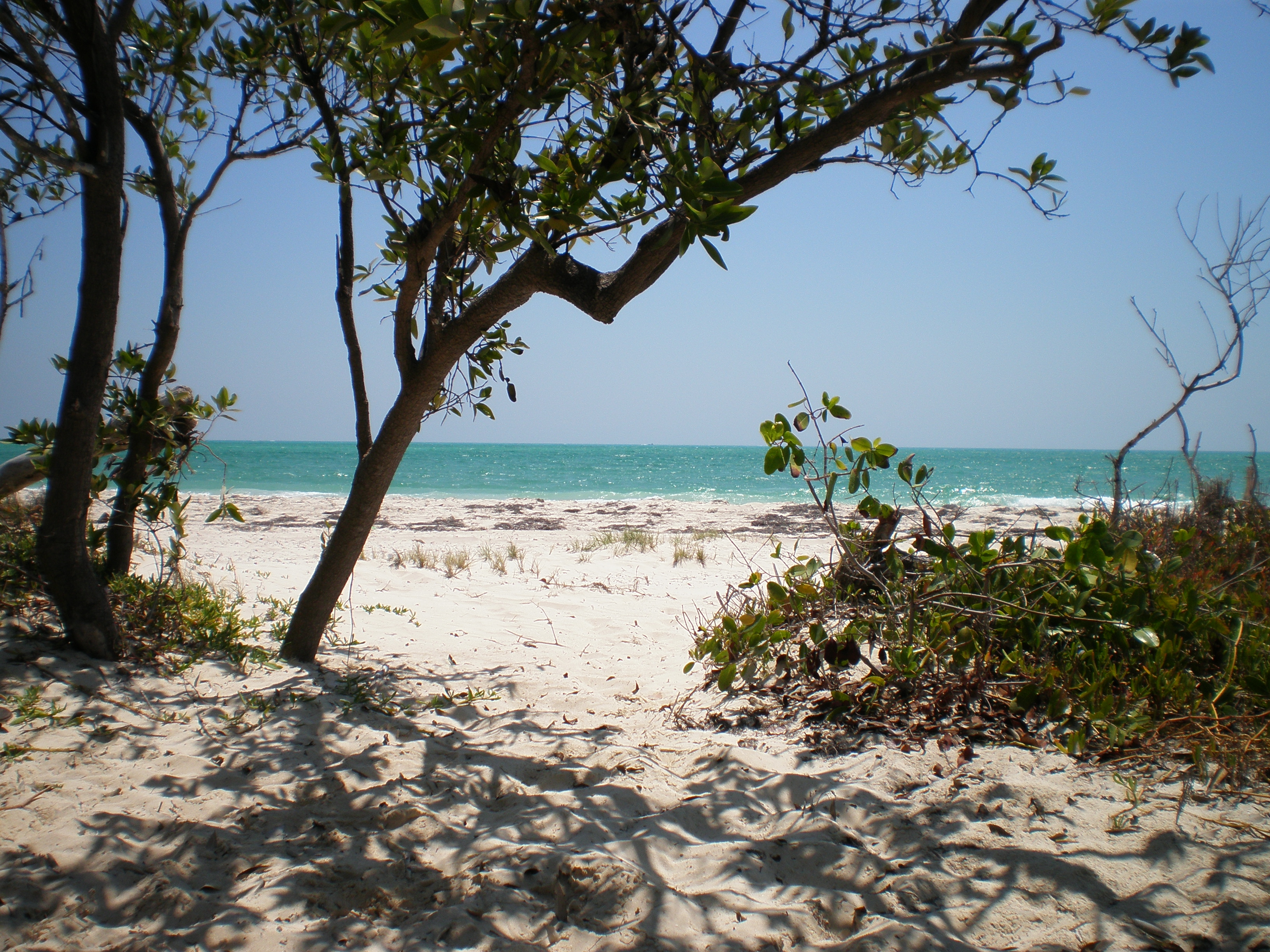 Stress. Everyone is familiar with it in some form or another. According to the Wikipedia, stress is defined as "the failure of an organism — human or other animal — to respond adequately to mental, emotional, or physical demands, whether actual or imagined."
To understand this a little more clearly, one needs to look at the signs of stress: poor judgment, a general negative outlook, excessive worrying, moodiness, irritability, agitation, inability to relax, feeling lonely, isolated or depressed, acne, aches and pains, diarrhea or constipation, nausea, dizziness, chest pain, rapid heartbeat, eating too much or not enough, sleeping too much or not enough, social withdrawal, procrastination or neglect of responsibilities, increased alcohol, nicotine or drug consumption, and nervous habits such as pacing about, nail-biting, and neck pains.
According to the Mayo Clinic, the symptoms of stress can affect your body, your thoughts, your feelings and your behavior. As a result, they affect your overall performance in your day-to-day existence, ranging from the way you interact with your family and loved ones to your on-the-job performance. The Clinic also states that constant stress puts your health at risk, and in this particular article discusses the fact that our bodies are built to regulate stress on their own…in a normal environment. But when your body is constantly kept on edge with the constant demands of a Western lifestyle with the requirement for a massive workload in order to make ends meet, put food on the table for your family, pay for the health insurance, eye insurance, life insurance, dental insurance, car insurance, house insurance, flood insurance, fire insurance, cell phones, car payments, gas for the car, insurance for the car, maintenance for the car, credit card payments, pay your taxes on the city, state and federal level and beyond, your body treats every little minor issue as a potentially life-threatening moment, thus keeping your fight-or-flight sensors triggered, keeping your body in a continual state of "stress". Add on top of that the need to commute every single morning, deal with traffic, try and find time to eat a healthy meal, work out, have time for your significant other and/or kids, not to mention all of the other responsibilities, and your body is in a continual state of overload.
But it doesn't have to be that way.
Stress management is a major element in living a long, fruitful and healthy life. Every doctor in the world will say the same thing. It's just simple nature. When our bodies are in a relaxed state, there is no need for the adrenaline rush that is associated with the fight-or-flight trigger that flips on the switch for an adrenaline boost. Think of your body like a well-oiled clock. If all of the bits and pieces are maintained and oiled and working properly, the clock will keep on running for a lifetime or beyond. If a piece isn't oiled, or something starts working out of sync with the other parts, things begin to wear out and eventually something breaks within the clock, causing the entire clock to cease functioning.
As talked about in the Lifestyle segment of posts (located in the upper right of the blog), I talk a lot about the number one reason for moving abroad and living like a local: control of your life. First and foremost, the amount of money you need to survive on a yearly basis drops to a negligible amount. As stated previously, I live an upper middle-class lifestyle on around $10,000 a year. $12,000 if I am pushing it and including a lot of tours and activities such as fishing trips and camping trips. That money covers my entire cost of living, period. That's entertainment plus travel as well as food and rent.
Let's take a look back at the post I made in mid-April, called Human Rights. In that article, I mentioned that the Merriam-Webster dictionary, for example, describes freedom as "the absence of necessity, coercion, or constraint in choice or action".
Think about that for a minute. What would your life really be like without any necessities, coercion, or constraints in terms of choices and actions?
Stress free. Simple answer.
Using that same post and the research I included in it, according to the Census.gov PDF for 2009, the 2009 median earnings of all working men aged 15 and older, regardless of work experience, was $36,331. Now, assuming for a moment you are one of the average, which means an average of $2,500 a month needed for basic necessities (not counting credit card debt), you need $30,000 a year just to pay for your basic necessities. But here's the kicker: that $36k figure is before taxes. The average take-home pay is far less. Using a fun little paycheck calculator I found over at Paycheckcity.com the take-home pay after taxes is actually only $27,700 off of a gross income of $36,000, using Colorado as my example. What that boils down to is this: assuming $30,000 a year of living expenses, it is impossible for me to actually cover everything on the average salary. I am thus forced to spend around $3,000 a year in credit of some form just to make ends meet.
Naturally this scenario leads to stress. This is the average life of the U.S. citizen. From the conversations I've had, it's a similar situation for people living in the United Kingdom, although I don't have personal experience living there, and I haven't visited since 2006. But the bottom line is, living a typical Western lifestyle naturally leads your body to stress, because you lack freedom. Your life is constrained by necessities, coercion to work, and constraints in terms of choices and actions, which means your body is continually threatened by survival, which means your stress levels are overloaded on a daily basis.
Now put yourself in my shoes. Take that average median earning of $36,331 against a cost of living that totals to around $9,600 a year. Let's round that up to $10k just for S&Gs. Since you only need 10k a year for your expenses, you are left with $26,331 to spend as you see fit.
Rewind just a bit. Because you've decided to start living like a local in a foreign destination that nevertheless has all of the amenities you are accustomed to, and your cost of living has just been cut down to 10k a year from 30k a year, you no longer need to spend 8-10 hours a day working to cover your basic necessities. Which means you suddenly have a lot of free time. Free time equals relaxation, and relaxation means no more stress. No more stress means your body is allowed to recharge normally, which means the parts in the machine are kept oiled and maintained for a lifetime of functionality.
One of the easiest ways to eliminate stress in your life is to take control of your life. While it is certainly possible to do in the United States, it is far easier to do in a location where you have access to all of the same amenities but at a fraction of the cost. Once you kick stress to the curb, you can go on living your life in the way that you see fit, sleeping without the need for an alarm clock and allowing your body to function naturally without any type of coercion or necessities, just pure freedom in terms of choices and actions.
With over 1,500 copies sold, our flagship 568-page eBook is what started it all. Learn how to travel the world like I do: without a budget, with no plans, funded completely by your website and online ventures.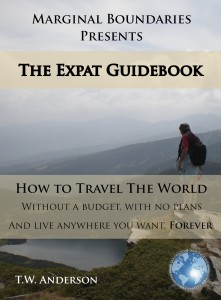 Get Your Copy Today!
Unplug from The System, cure yourself of The Greedy Bastard Syndrome, tap into your universal potential and create your own reality. Build a brand, travel the world and realize your cosmic consciousness.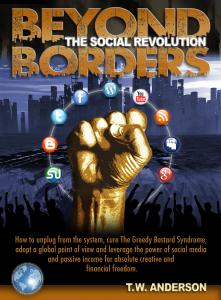 Get Your Copy Today!