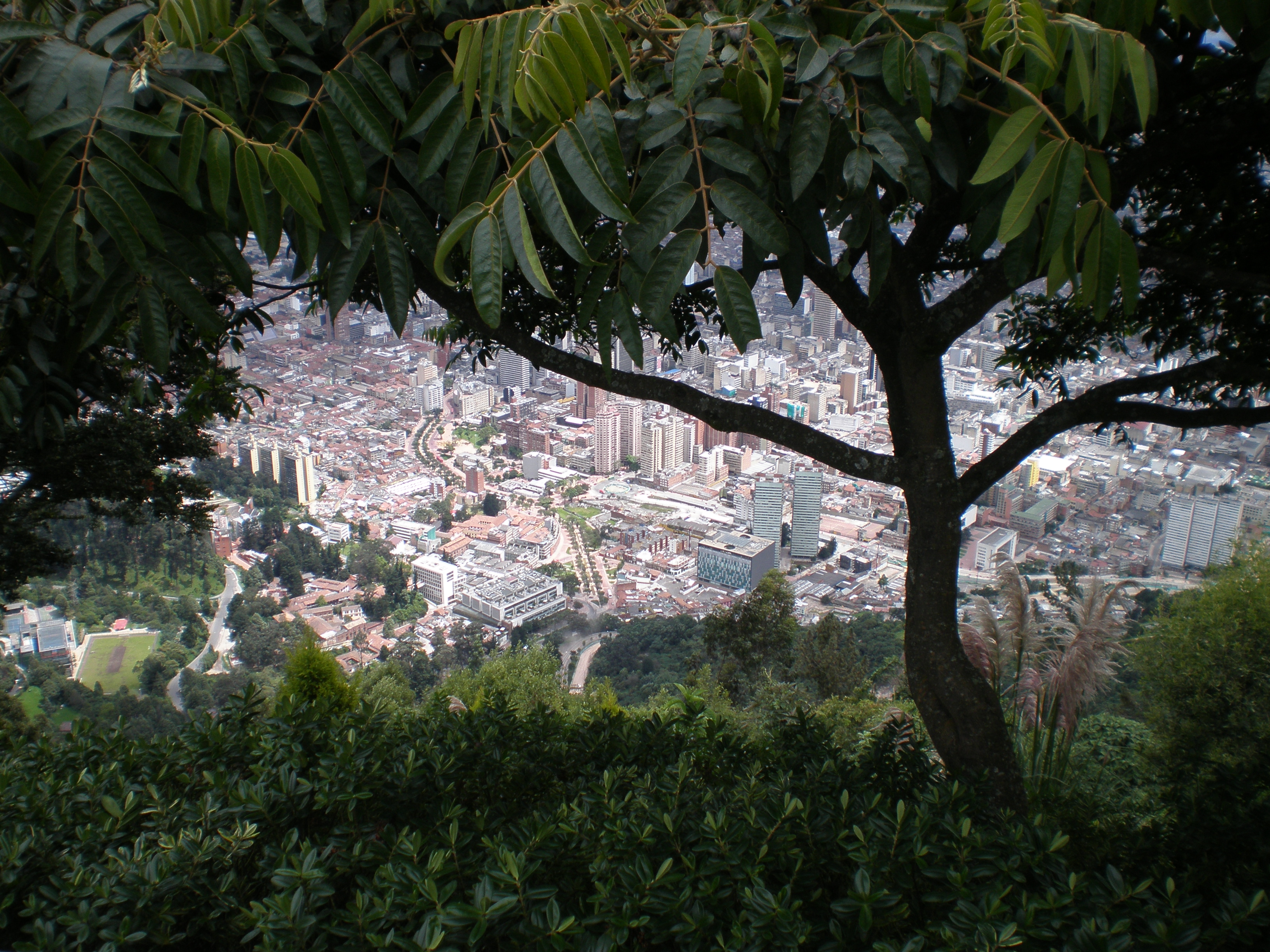 I arrived here in Bogota, Colombia around 1:30 in the afternoon, and what a first day it was. All I can say is that I'm totally enthralled just from my first afternoon here despite the rain and the somewhat cold temperatures (in comparison to Cancun, Mexico).
First off, my morning was pretty good. Hit ADO at 5:30 in the morning and caught a taxi. It's more expensive than the buses (250 pesos versus 35-50 depending on if you take the regular bus or the shuttle. You can get taxis for 200 pesos if you know someone, but I was in a hurry and didn't feel like lining things up in advance), but they don't run that early in the morning. The driver was great. We talked for about 30 minutes while we were waiting on my girlfriend, then we ended up just picking her up en-route, plus he bought me a coffee, so I tipped him pretty good when we arrived at the airport. Had some more coffee with the GF, said my goodbyes and hopped the plane.
The flight was quick; had a stopover in Panama that was literally getting off the plane, using the bathroom, finding out my gate had been changed, walking through the airport and boarding the next flight. Opted for a private driver from the airport rather than a taxi; yes, it was more expensive, but I hit pay-dirt. Talked to some guy and he asked if I needed a taxi; I initially said no because I know his price was double what I would pay from hiring one of the regular taxis, but he was talking in English and was promoting his son, so I told him what the hell.
The kid showed up with his girlfriend in a super sweet Honda Civic, all leather interior and tricked out. He used the phrase "muy cherry" roughly 500 times in between the airport and my hostel describing various places; the phrase is forever branded into my memory. The ride took about an hour and a half because of traffic and the rain, but it was great because he kept up a non-stop dialog noting all of the plazas, parks, restaurants, hiking trails, safe areas, restaurants, cafes, cinemas, malls and so on and so forth. So even though I paid more than I would have with a regular taxi, I felt that it was worth it in the end because the wealth of information the kid gave me was above and beyond.
Once I arrived at my hostel it was about 3:30 in the afternoon. Got a private room for 3 nights, which gives me plenty of time to scope out the apartments I had been talking to people about and finalizing a decision, then I headed out into the town. I'm staying in the La Candelaria district of the city, which is the historic section. Rained almost the entire time I was walking, and it's cold enough you need a sweater. Probably mid 50s, low 60s.
Had a great moment when I walked into this little shop to ask these two women for directions to a place where I could buy a lock for my door at the hostel, which turned into a 30 minute discussion about Mexico and Colombia, the people, the cultures, what was I doing here, so on and so forth. Midway through four little girls showed up (ages 8-10 roughly) and were captivated by the conversation. Once they found out I was from the U.S. they got all wide-eyed and when I was leaving they all had to stop me and try their English out on me, little small words and giggles and "Thank you", which was super-cute.
But the score of the night was during my walking, when I discovered this little hole in the wall restaurant called The Grey Cat (El Gato Gris). I saw the sign, loved the name, it was off some side street in a darkened alley and when I walked in the door there were two fireplaces crackling merrily away with hewn timbers and cobblestone floors and flagstone walls and vines crawling everywhere, with a little stage in the back. I sat down and enjoyed a cup of coffee (I was thoroughly wet by this point, and a little chilled) while I browsed the menu, then I ordered a broccoli and mint cream soup and another cup of coffee.
At some point a German couple wandered into the place and sat down, but the menu was only in Spanish. Mine isn't perfect, but after 10 minutes of listening to them struggle to order food, I stepped in and offered to help the waiter (he didn't speak English), which turned into me spending 2 hours at this place talking with the staff and just relaxing and enjoying my evening. Plus, they gave me a promotional gift for helping; on my next trip in, I get a free drink of my choice, and with a healthy selection of Chilean wines on hand I think I'll be sitting by the fire with a glass of something fruity and red.
All in all, despite the fact that it rained all afternoon and I'm a bit chilled (currently hunkered down under the blankets in my bed at the hostel), it was a phenomenal first day in Bogota. The people I've met today have all been incredibly friendly (with the exception of the hostel owner; I can't tell if it's just his disposition. Only time will tell), and I'm completely worn out after walking. This city can put San Fransisco to shame with the hills. I'm in pretty good shape, but with an altitude of 8,600 feet coupled with climbing all over the place, I'm going to have legs like Lance Armstrong by the time I leave.
Here's to a killer three months!
With over 1,500 copies sold, our flagship 568-page eBook is what started it all. Learn how to travel the world like I do: without a budget, with no plans, funded completely by your website and online ventures.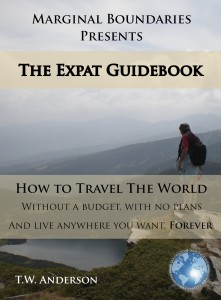 Get Your Copy Today!
Unplug from The System, cure yourself of The Greedy Bastard Syndrome, tap into your universal potential and create your own reality. Build a brand, travel the world and realize your cosmic consciousness.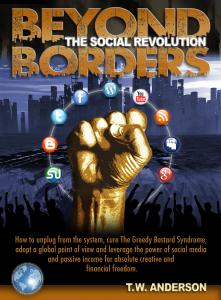 Get Your Copy Today!